"10 days before knowing my future team. It's really a crazy thing"
That was what presumptive No.1 pick Victor Wembanyama Tweeted out 10 days ago. Tuesday night the NBA Draft Lottery will give him his answer, and the fortunes of multiple franchises will be changed forever.
For all the scouting, planning, and development that goes into NBA roster building, sometimes it's still better to be lucky than good— and this year that luck could set a franchise up for a decade. That is whether they land first and get Wembanyama, second and pick Scoot Henderson, or land farther down the board but get one of a number of players with All-NBA potential but some development work to do.
Here are the lottery odds for all 14 teams involved, and what landing Wembanyama would mean to them.

Detroit Pistons: No.1 14%, top four 52.1%. The Pistons were hoping to compete for a play-in spot last season before Cade Cunningham's leg injury required surgery and ended his season. This is already a solid young core with former No.1 pick Cunningham plus Jaden Ivey, Jalen Duren, Killian Hayes, Isaiah Stewart — add a top two pick to this roster and the Pistons could be contenders in a handful of years. Even if they end up lower, they will be adding another high level player to a core than can grow into something special.

Houston Rockets: No.1 14%, top four 52.1%. The Rockets are another team about to add a high pick to a young core with potential. A Wembanyama and Alperen Şengün front court could be a force with passing and shooting (for that matter, a Scoot Henderson and Jalen Green pairing would be interesting, that's a lot of athleticism attacking the rim). Whatever happens in the lottery does not change the Rockets' plans to use their around $60 million in cap space and win more now, which is going to mean chasing veteran free agents, starting with James Harden.
San Antonio Spurs: No.1 14%, top four 52.1%. Winning the Wembanyama sweepstakes would feel a lot like when the Spurs won the lottery to land Tim Duncan and created a dynasty (or, maybe like when they won and landed David Robinson, which was the true first domino of those dynastic years). There have been whispers that Gregg Popovich would stick around and coach another year or two if the Spurs do land the top pick. San Antonio would roll out a starting lineup with Wembanyama, Keldon Johnson, Devin Vassell and Jeremy Sochan that would be interesting (they wouldn't win a lot of game that first year, but they would be interesting).

Charlotte Hornets: No.1 12.5%, top four 48.1%. LaMelo Ball with Wembanyama would create arguably the greatest social media/young fan favorite team in the league, and also one that could start winning games quickly as the roster is filled out around them. With the veterans already on this roster (Terry Rozier, the likely untradable Gordon Hayward, P.J. Washington) the Hornets could compete for a play-in spot next season.

Portland Trail Blazers: No.1 10.5%, top four 42.1%. Let's be positive and not go down the road of Portland's previous top picks. The Trail Blazers remain intent on making a big trade this summer — not to send Damian Lillard out (like so many fans of other teams seem to expect), but rather to bring another star in next to Lillard to try and win now. Landing Wembanyama would likely mean they trade center Jusuf Nurkic for another quality player and start Wembanyama next to a re-signed Jerami Grant in the front court with Lillard and some added depth on the wing and backcourt. That sounds like a playoff team in year one.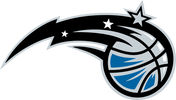 Orlando Magic: No.1 9%, top four 37.2%. The Orlando Magic have won the NBA Draft Lottery in consecutive years before, 1992 and 1993, which led to them drafting Shaquille O'Neal and Penny Hardaway. Last year the Magic landed the No.1 pick and selected Paolo Banchero, who went on to win Rookie of the Year. Add Wembanyama to Banchero, Franz Wagner, a now solid point guard in Markelle Fultz plus young stars like Wendell Carter Jr. and this is the best young core in the game (the same might be true if the land the No.2 pick and bring in Scoot Henderson). Also, if he can stay healthy, a frontcourt of Jonathan Isaac and Wembanyama would be a defensive juggernaut.

Indiana Pacers: No.1 6.8%, top four 29.4%. The Pacers would instantly have one of the best and most interesting young cores in the league: Myles Turner at center, Wembanyama at the four (creating a defensive wall up front), with the very good Tyrese Haliburton running the show at the point and a mix of Andrew Nembhard, Bennedict Mathurin and Buddy Hield on the wing. With Rick Carlisle as coach this is a playoff team in year one (they were on their way to that last season until Haliburton got injured) that could build into much, much more.

Washington Wizards: No.1 6.7%, top four 29%. Whoever gets hired as the new GM in Washington would instantly look a lot smarter if Wembanyama is on the roster. If he is, do they re-sign Kristaps Porzingis ($36 million player option) and let coach Wes Unseld play around with a two-big lineup? They likely bring back Kyle Kuzma to create a lineup of a point guard to be named, then Bradley Beal, Kuzma, Wembanyama and Porzingis — that looks like the playoff team ownership wants. If that group can just stay healthy.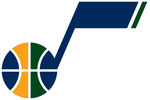 Utah Jazz: No.1 4.5%, top four 20.3%. Lauri Markkanen and Wembanyama would instantly create one of the longest, most versatile, and most interesting front courts with Walker Kessler likely at center and those two at the 3/4 in whatever order you wish. While the playoffs would be a year one expectation, there would still need to be a lot of building out of the roster around that front line for the long term. The advantage is Danny Ainge and the Utah front office still have a mountain of draft picks from the Rudy Gobert and Donovan Mitchell trades to use/trade to put all the puzzle pieces together.

Dallas Mavericks: No.1 3%, top four 13.9%. The bigger concern in the Dallas front office is a team leap frogging them and pushing the Mavericks down to the No.11 pick, in which case the Knicks get their pick as a remnant of the Porzingis trade. Dallas nakedly tanked at the end of the season to get into the top 10. Should they win the lottery things instantly look a lot better for the Mavericks, who will have found their star to go next to Luka Dončić (no matter what happens with the Kyrie Irving free agency). A Dončić and Wembanyama pairing might be the most entertaining duo in the league from Day 1.

Chicago Bulls: No.1 1.8%, top four 8.5%. If the Bulls do not get lucky and land that 8.5% chance to jump into the top four, then this pick goes to the Orlando Magic as part of the Nikola Vucevic trade. If the Bulls do get that lucky and jump to the top spot, they will land the franchise cornerstone player they have not had since Derrick Rose and the thing this roster desperately needs. Considering the size of the Chicago market and the Bulls' fan base, you know there are a few people in the league office rooting for the Bulls to get lucky.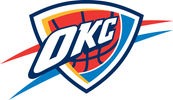 Oklahoma City Thunder: No.1 1.7%, top four 8%. If the lottery gods smile on OKC they could create an NBA dynasty in the Midwest. The Thunder already have All-NBA First Team guard Shai Gilgeous-Alexander, secondary shot creator Josh Giddey, promising big man Jalen Williams, Chet Holmgren (who sat out last season injured but was the No.2 pick last year for a reason) — add Wembanyama to that group and the potential is off the charts. Plus GM/president Sam Presti has a truckload of first-round picks in future years to round out the roster.

Toronto Raptors: No.1 1%, top four 4.8%. It's a crazy longshot, but add Wembanyama (or Henderson) to a roster with the length and athleticism of Scottie Barnes, Pascal Siakam and OG Anunoby, (plus whoever they re-sign from Jakob Poeltl, Fred VanVleet and Gary Trent Jr., all free agents) and you have a playoff team in the short term that could be a real threat in the East in a couple of years. Some new coach is instantly going to look very smart if they win the lottery.
New Orleans Pelicans: No.1 0.5%, top four 2.4%. It's a wild longshot but it's fun to dream of what a Zion Williamson and Wembanyama frontcourt would look like (if it could stay healthy). Pair that with Brandon Ingram, CJ McCollum and Herb Jones and there would be a dangerous and entertaining team in the Big Easy (frankly, there is an entertaining and dangerous team there now if they can just all stay healthy and on the court together for a stretch).