The Milwaukee Bucks have won nine in a row — and added a quality player at the trade deadline in Jae Crowder — which puts them on top of this week's NBC Sports NBA Power Rankings, the post trade deadline edition.

1. Bucks (38-17, Last week No. 3). Winners of nine in a row and doing it mostly with defense — a defense that is about to get better with the addition of Jae Crowder at the deadline. "I just feel like Jae is a winner at the end of the day," Bucks coach Mike Budenholzer said. "His teams are either in the conference finals, or the NBA Finals, seems like every year for the last five or six years. You just look up and he's playing. And there's a reason you know, I think his toughness, his defense, what he brings on that end of the court is special, and his shotmaking and his IQ on the offensive end. He does a lot of things that are about winning."

2. Celtics (39-16, LW 2). Boston made a small move at the trade deadline bringing in veteran big man Mike Muscala from the Thunder, and it's a move all about the playoffs. Not that Muscala will get a lot of postseason run (he will likely be a human victory cigar), but it's about getting Robert Williams III and Al Horford to the playoffs healthy. Boston has a packed schedule the rest of the way, with five back-to-backs, and Muscala is the kind of solid veteran Joe Mazzulla can trust to put out there in those games and keep the key players rested for the games that matter in April. Big tests heading into the All-Star break against Grizzlies and Bucks.

3. 76ers (34-19, LW 1). Jalen McDaniels is in and Matisse Thybulle is out as part of a four-team trade for the 76ers. McDaniels is a 6'9″ forward who is a good defender (not as good as Thybulle, but good) who brings more offensive juice than the guy he replaces (37.4% from 3 this season, can finish through contact at the rim). Philly's schedule looks much easier this week after the deadline, they have a tough game against the Knicks but then get the new-look Durant-less Nets. After the All-Star break the Sixers will be tested with a tough schedule.

4. Cavaliers (35-22, LW 5). One of the few teams to do nothing at the trade deadline, and it makes some sense: The front office likes its young team and wants to see what it looks like in the cauldron of the playoffs before making changes. The Cavs are not buying out Kevin Love, either, he will be sticking around. Evan Mobley has been playing better of late (after a flat start to the season) averaging 18.9 points per game on 54% shooting (plus six rebounds a night) over his last 10 games. The Cavaliers have a soft week coming up and should be able to pick up some wins.

5. Nuggets (38-18, LW 4). Denver made a nice upgrade at a position of need at the deadline — Bones Hyland is out and center Thomas Bryant is in after a trade from the Lakers. Bryant was a fan favorite in Los Angeles as an offense-first big man and he should be able to give the Nuggets a solid 15 minutes a night off the bench while Nikola Jokić gets a little rest. If the Nuggets want another point guard, there are plenty on the buyout market. On the court the Nuggets have won 4-of-6 and are on the road until the All-Star break, with a showdown next Monday against the Heat looking interesting.

6. Grizzlies (33-21, LW 7). The Grizzlies have lost 8-of-10, nobody feared them, and while they made a nice small move — bringing in sharpshooter Luke Kennard — the West was hit with an influx of elite talents such as Durant and Irving. CJ McCollum thought that was some karmic retribution for Ja Morant saying he did not fear anyone in the West. Memphis needs some wins, and getting one Sunday in Boston won't be easy.
This all because @JaMorant said he was good in the West 😂😂😂

— CJ McCollum (@CJMcCollum) February 9, 2023

7. Nets (33-22, LW 6). In a matter of days, the Nets superstar era ended, collapsing under the weight of its own expectations and player egos. Kyrie Irving and Kevin Durant are gone, but the Nets aren't rebuilding from nothing — they have a roster of good role players that other teams will covet in future trading windows, plus they replenished their supply of draft picks. Also, with 27 games to go the Nets have a 3.5-game cushion for a top 6 seed and a 6.5-game cushion to make the postseason in the play-in. This is to say, these Nets will be playing after the season ends, they are not falling out of the postseason (and the playoffs are a real possibility).

8. Heat (30-25, LW 8).While Miami kicked a lot of tires on the trade market, it all returned to Kyle Lowry. The Heat tried to find him a new home, but there were no takers, including the Nets who liked the Suns' massive package for Durant better than a Lowry-based one from Miami. The Heat made a small trade with Dewayne Dedmon to free up cap space and a roster spot, which could see them make moves on the buyout market. Miami has some winnable games to help pad their record this week against Houston and Orlando, and the Heat have to be focused for the teams they should beat, not something they have done consistently this season.

9. Kings (31-23, LW 9). Sacramento became part of Brooklyn's Kessler Edwards salary dump because Edwards has shown potential as a defensive-minded wing and this was a good roll of the dice on a young, inexpensive player (cheaper than Matisse Thybulle, who the Kings also were in discussions about but did not land). Sacramento has held its own, going 4-3 on its 7-game road trip, and now the team is home for two games against the new-look Dallas Mavericks, games that will carry a lot of weight in West when it comes to playoff/play-in seedings.

10. Mavericks (30-26, LW 11). It was a move of desperation, it could backfire in the long run, but adding Kyrie Irving to a lineup with Luka Dončić could lead to the most dynamic offense in the NBA the rest of the season (and beyond, if they re-sign him). We're talking about is two elite shot creators, and Irving has shown before in multiple stops he knows how to play off the ball with a superstar. The question is defense — the Mavericks were already bottom 10 and just traded away their best defender. How far can they go just trying to outgun teams?

11. Suns (30-27, LW 15). Credit Mat Ishbia, not just for coming in as the new owner and looking to make a splash, but for being willing to pay for a contender the way Sarver would not — adding Kevin Durant adds $45 million to this season's payroll and luxury tax numbers and he jumped in with both feet. A core four of Kevin Durant, Devin Booker, Chris Paul and Deandre Ayton is a threat to come out of the West, but they need to get stops (Ayton needs to be the rim protector he shows in flashes) and some of the role players beyond that top four have to step up. The roster is thin right now (it can be addressed this summer) but the Suns are now the betting favorite in the West. And with good reason.

12. Clippers (31-27, LW 13). The Clippers did what they set out to do at the trade deadline, they remade their point guard rotation — Eric Gordon and Bones Hyland are in — and they got some depth at center in Mason Plumlee. Does that make the Clippers better? Marginally. But it doesn't change the core issue — this team needs as much time as possible over the coming months with Kawhi Leonard, Paul George and the rest of the rotation playing games and developing some good habits. Because right now they don't have enough of those to win in the playoffs. Still, they've hung on to a top-five seed in the West. As an aside, did we know Norman Powell could do this?
Norman Powell poster on Julius Randle 😱 pic.twitter.com/WDnGiAxeLi

— NBA TV (@NBATV) February 5, 2023

13. Warriors (28-27, LW 10). It wasn't easy to give up on a former No.2 pick, but the Warriors are a win-now team and James Wiseman just is not on that timeline. It was the right move, as was bringing back Gary Payton II to add depth and much-needed defense to the rotation. Stephen Curry is out "weeks" with a shin injury (probably close to a month, the Warriors hope it is less than that). The Warriors have gone 8-8 this season when Curry has sat, if they can continue that level of play, they should be able to keep their heads above water until he returns (then maybe the Warriors can flip the switch).

14. Knicks (30-26, LW 12). This was a trade deadline Tom Thibodeau should love — Cam Reddish is out and Josh Hart is in. Reddish was never a fit with Thibodeau (or in his previous stops), but he gets a chance in Portland, while Josh Hart reunites with Villanova teammate Jalen Brunson. Hart is a rock-solid role player on both ends that Thibodeau can trust.
@jalenbrunson1 post jersey retirement ceremony finding out @joshhart was traded to the @nyknicks pic.twitter.com/bffT3HFzaA

— 🏀Nova Hoops (@Capj1344) February 9, 2023
15. Pelicans (29-27, LW 19). New Orleans added a little veteran stability at the trade deadline bringing in Josh Richardson as a 3&D wing who will not be rattled by the moment. The Pelicans as an organization have leaned into guys who spent at least three years in college: CJ McCollum, Larry Nance Jr., Herb Jones, Jose Alvarado and now Richardson. Brandon Ingram has started to look comfortable again and not coincidentally the Pelicans have won three in a row, with three games coming up — the Cavaliers, Thunder, and Lakers — that could give them a little bump before the All-Star break.

16. Timberwolves (30-28, LW 16). D'Angelo Russell and his shoot-first game was not a fit with this roster, and specifically with Rudy Gobert (there was some tension there). Veteran point guard Mike Conley should be a better fit, he is a pass-first point guard and high-level floor general that can direct this team on the court, and is a slightly better defender than Russell (not a high bar). Tough tests are heading into the All-Star break this week, with games at Memphis and new-look Dallas.

17. Hawks (28-28, LW 18). John Collins is now, and forever shall be (apparently), a member of the Atlanta Hawks. He once again was at the forefront of trade rumors, topping lists of guys likely to be traded, only not to be moved when the deadline came. Atlanta made other moves at the trade deadline, but adding another athletic forward in Saddiq Bey was the group's biggest and potentially most impactful. For all the talent on this roster, including Bey and Collins, not to mention Trae Young, the Hawks should have a better record than this. They have a couple of winnable games before the deadline, then a game against the Knicks the night before the All-Star break starts where they need their heads in the game and not in Cancun.

18. Raptors (26-30, LW 20). All eyes were on the Raptors in the run-up to the trade deadline, teams were calling and talking O.G. Anunoby (and getting shot down if they asked about Pascal Siakam they got shot down), but the move they made was adding center, Jakob Poeltl. He brings skills they need — primarily a defensive presence at the rim, but he sets a good screen and has a rounded offensive game — but it's also a sign Masai Ujiri isn't ready to blow this up. The Raptors are at home against Utah, Orlando and New Orleans before the break.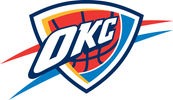 19. Thunder (26-28, LW 17). Oklahoma City moved around big men at the deadline, sending out Mike Muscala (to Boston) and bringing in Dario Saric (from Phoenix) and in the process they added three more second-round picks to their already massive collection of those. The Thunder are thinking play-in and with good reason — they sit just half a game out of the No. 10 seed, and OKC has the easiest remaining schedule in the West. Getting into the top 10 is within reach.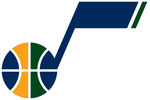 20. Jazz (27-29, LW 14). It may have disappointed some fans, but this pivot toward tanking was the right move to make, the best version of this team isn't that good, the fast start just threw everyone off. Was getting the Lakers' 2027 first-round pick — top four protected — worth giving up Mike Conley, Malik Beasley and Jarred Vanderbilt? It isn't a bad outcome, but it seemed a little below his standard after the hauls Danny Ainge swung this summer for Rudy Gobert and Donovan Mitchell. Still, that could be a very valuable first-rounder. Russell Westbrook will be bought out, both sides agree he is not a fit playing in Utah for the Jazz.

21. Trail Blazers (27-28, LW 22). Portland made a few moves at the deadline, but they add another wing with potential in Matisse Thybulle (his defense replaces Gary Payton II, who was traded back to the Bay Area), and they got Cam Reddish out of New York. None of these trades moves the needle for a team trying to find its way into the play-in, but the Blazers were not trading Lillard either (teams did call). The Trail Blazers face the Thunder, Lakers and Wizards before Lillard heads to Salt Lake City for the All-Star Game.

22. Bulls (26-29, LW 25). The Bulls stood pat at the trade deadline, and now they will talk with Nikola Vucevic about an extension (both sides seem open to it). The Bulls are three games below .500 and a move at the deadline might have given the squad the jolt it needs (especially with Lonzo Ball unlikely to return this season). What direction are the Bulls headed? In the short term they are headed to Cleveland as they face the Cavs, Magic and Pacers before the All-Star break.

23. Wizards (25-29, LW 21). Washington was quiet at the trade deadline, with only the Rui Hachimura to the Lakers move to mention. There are big issues of direction and roster for this franchise to address, but GM Tommy Sheppard told NBC Sports Washington "I'd rather address it in the much bigger picture and that's something for the summer." The Wizards need to start racking up some wins if they are going to make the postseason and they hit the road to face the Curry-less Warriors, Trail Blazers, then Timberwolves before the All-Star break.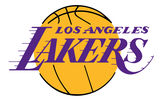 24. Lakers 25-31, LW 23). The Lakers got better at the trade deadline, their four acquisitions — Hachimura, D'Angelo Russell, Malik Beasley, Jarred Vanderbilt, Mo Bomba — provide depth, defense and most importantly much more shooting around LeBron James and Anthony Davis. It's not enough to make the Lakers contenders, but it's enough to strike fear into teams — if LeBron and Davis are healthy — come the playoffs. First, the Lakers have to get to the playoffs, they are six games below .500 and have lost three in a row. They face the warriors, Trail Blazers and Pelicans before the break.

25. Pacers (25-31, LW 24). Indiana made some moves around the edges — adding Serge Ibaka, Jordan Nwora, George Hill, and getting an extra second-round pick — but management signaled their direction when they extended Myles Turner with a massive contract. =All-Star Tyrese Haliburton is back on the court but he hasn't been the same guy his last five games, with his scoring and shooting efficiency off. He could use the coming All-Star break (once his duties in Salt Lake City are done).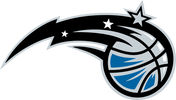 26. Magic 22-33, LW 26). Orlando swapped Mo Bomba for Patrick Beverley (who they will buyout and make a free agent) and got a second-round pick for their troubles, but otherwise were quiet during the trade deadline. The Magic continued their run of good play the past couple of weeks beating the Nuggets on Thursday, giving Orlando four wins in their last six, with one of those victories against the 76ers. They face the Heat, Bulls and Raptors before the All-Star break.

27. Hornets (15-40, LW 27). Charlotte made a couple of moves around the deadline, trading out Jalen McDaniels and Mason Plumlee, and in return getting Reggie Jackson (who the Hornets will buy out), Svi Mykhailiuk and a handful of second-round picks. However, no big moves sending out Terry Rozier or something of that level. The rest of this season will be Charlotte in the Wembanyama sweepstakes, but they have some big roster questions to answer this coming offseason.

28. Pistons (14-42, LW 28). If you're wondering what happened to all the centers in the NBA, they are in Detroit. The Pistons traded for former No.2 pick James Wiseman, and he will now move into a frontcourt with Isaiah Stewart, Marvin Bagley, Jalen Duren and
Nerlens Noel. Wiseman is a good roll of the dice by the Pistons (much as Bagley was), there's a lot of talent, maybe a new setting — and in a system better suited to his skill sets than the read-and-react system of the Warriors — Wiseman will find his groove.

29. Rockets (13-42, LW 29). Houston was one of the big winners of the trade deadline, not because they sent out Eric Gordon and got Danny Green and John Wall (Wall will be waived). No, they win because they control every Nets' first-round pick between now and 2027 — either outright or have swap rights — and Brooklyn got a lot worse over the last few days. Those are going to be valuable picks to use or trade going forward.
30. Spurs (14-41, LW 30). San Antonio traded out Jakob Poeltl and got back Khem Birch, but more importantly a protected 2024 first-round pick, plus two future second-round picks. The Spurs keep racking up good draft picks for their rebuild. It was the same thing in the trade with the Heat, where Dewayne Dedmon changed teams and the Spurs added the Heat's second-round pick in 2028.
Follow @basketballtalk