The Philadelphia 76ers move into the top spot in the NBC Sports NBA Power Rankings on the back of their statement win over the Nuggets. Boston and Milwaukee make it an all-East top three.

1. 76ers (32-17, Last week No. 2). P.J. Tucker has taken heat for his lack of scoring this season, but he reminded everyone why he was brought in on Saturday — he was the defensive answer that slowed and befuddled Nikola Jokić in the second half. His play, and Joel Embiid making an MVP statement with 47 points, earned the 76ers a statement win (and a spot on top of this week's rankings). On another note, never say James Harden doesn't play defense — here he rushes onto the court to help defend, once he realizes they only have four players and nobody subbed in for him.
Harden really ran onto the court from the bench mid-play 😅 pic.twitter.com/d1OrObZ58r

— Bleacher Report (@BleacherReport) January 28, 2023

2. Celtics (36-15, LW 3). Joe Mazzulla tried to play it down, but he and his staff being named to coach Team Giannis in the All-Star Game is a big deal and a sign of the impressive work he has done this season (and a reason they may want to take that "interim" tag off his title, although that gets complex with the Ime Udoka suspension). Mazzulla's Celtics lost three straight — and it should have been four after the no-call on LeBron James — which followed a nine-game win streak. What changed? The offense fell off a cliff, they have a 108 offensive rating over their last five games that would be 26th in the league over that stretch. It isn't just those five games, the Celtics offense has been down throughout January (19th in the league for the month).

3. Bucks (34-17, LW 5). Great stat from Justin Kubatko: In beating the Pacers on Friday night, the Bucks became the first team in NBA history to score 80+ points in the first half of consecutive road games. They scored 140+ in those road games as well. That's just one sign of a hot Milwaukee team that has won 6-of-7 with a top-10 offense and defense in that stretch. Tough tests this week though with the Clippers and Heat, both at the Fiserv Forum.

4. Nuggets (35-16, LW 1). Bones Hyland has become one of the hottest names on the trade market — Denver (particularly coach Michael Malone) is ready to move on, and Hyland wants to be somewhere he gets a little more run. Expect a deal to get done in the next week, and what the Nuggets want in return is some defense (they aren't going to get much for Hyland alone, but they are looking). Denver went 1-2 on its recent road trip and it wasn't just P.J. Tucker causing them second-half problems — they almost blew a second-half lead against the Pelicans, then got blown out in the second half by the Bucks.

5. Cavaliers (31-22, LW 8). Donovan Mitchell is back, but while he was out Darius Garland has stepped up and ran the offense well, making his All-Star case (it's not going to be enough in a crowded East, at least not this season). Mitchell is a deserving starter but likely is the lone Cavalier to make it this season (Evan Mobley will play in the Rising Stars Challenge Friday night). The Cavaliers would love to be buyers at the trade deadline and fill that 3&D wing spot, but no long-term answers appear to be out there on the market, meaning Isaac Okoro will continue to get his chance to prove that job should be his.

6. Nets (31-19, LW 6). Brooklyn has gone 4-6 since Kevin Durant went out, with Kyrie Irving carrying the load averaging 31.2 points per game in that stretch, shooting 41.4% from 3 and dishing out 7.1 assists per night. Nic Claxton playing the best basketball of his career of late has helped their cause the last 10, too. Minimal Brooklyn buzz at the trade deadline, not sure they will make a move one way or the other, just wait for KD to get healthy and make their run at the postseason. (Durant said he wants to be back and play in the All-Star Game in two weeks, we'll see. The smart move might be to hold him out past the ASG and let him get an extra week of rest.)

7. Grizzlies (32-18, LW 4). There is not a lot of talk from sources about the Grizzlies being eager to make a big splash at the deadline, but no team may be better positioned to do so. Memphis has a boatload of picks they can trade, a very movable contract in Danny Green (who made his return this week), and if they could land someone who would spark their half-court offense, it would make a lot of sense. That said, this has been a franchise with a build-from-within mindset and that doesn't seem likely to suddenly change with a bold move. Memphis dropped all five games on their recent road trip, and how much they miss Steven Adams doing all the little things is painfully obvious (he is out another month or so).

8. Heat (29-23, LW 9). The Heat are looking for a trade at the deadline, ideally help at the four — hello Jae Crowder — or a way to move Kyle Lowry for an upgrade at the point. However, neither option seems likely. Miami has played better and looked more dangerous of late as they start to get healthy, having won 8-of-11, but then they have a loss like the one to Charlotte that makes you understand why Heat fans might be the angriest on Twitter (according to a recent study). Miami has been winning thanks to a couple of All-Star level players in Jimmy Butler and Bam Adebayo, but it's unlikely the coaches will give the Heat two All-Stars as reserves. The smart money is on Adebayo making the cut, coaches love the way he plays the game, but both are on the bubble.

9. Kings (28-21, LW 7). With the Kings looking every bit the playoff team sitting third in the West, they are active at the trade deadline trying to improve their defense — the thing that would hold them back from winning a round in the postseason. All sorts of rumors about them chasing the 76ers' Mattise Thybulle, but there are other quality defenders available they might go after. The Kings are 1-1 to start their seven-game road trip, but this is a relatively soft trip (two games against the Rockets, one against the Spurs) and it's a chance for them to rack up more wins and solidify their spot in the top four in the league.

10. Warriors (26-24, LW 14). Is this the Warriors run we've all been waiting for? They are largely healthy (save Andre Iguodala) and have won 5-of-7, climbing up to fifth in the West as of this writing. Don't expect an in-season trade to spark the Warriors, it's generally not been Bob Myers MO anyway, but unless they want to see what they can get for James Wiseman — and sources say the Warriors remain reluctant to part with the former No.2 pick — it's difficult to see a meaningful move. Golden State has an interesting test against Denver on Thursday, but with the game being the second night of a back-to-back don't expect peak Warriors.

11. Mavericks (27-25, LW 12). The Mavericks have made it clear they are looking for a second star to put next to Luka Dončić, but unless the Raptors change their stance and throw Pascal Siakam into the trade mix, there isn't that level of star out there. This ranking may be a little high for a team that has gone 4-8 in its last 12, but this team showed real grit getting a win over Phoenix in a game Doncic left early. Plus, they have Dončić, that makes them a threat any given night (ask the Pistons, who are the poster child reminder not to try and piss off Dončić). Starting Saturday in Golden State (on national television), the Mavericks hit the road for six-of-7 games.

12. Knicks (27-25, LW 10). Will the Knicks have an All-Star? There's a case for both Jalen Brunson and Julius Randle, but both are on the bubble and it's highly doubtful both of them get in. One, is more likely (as with the Adebayo and Butler situation in Miami). Remember it's a vote of the coaches who pick the reserves, and they love the way Butler has shown to be a floor general in New York, that may win him the day. The Knicks are up against a tough schedule this week with the Heat, Clippers and 76ers.

13. Clippers (29-25, LW 17). Los Angeles has won 6-of-7 and climbed to fourth in the West, yet the advanced stat projection systems aren't sold they can sustain this. For example, fivethirtyeight.com predicts them to be a 44-win team (in a 5-way tie for 4-8 seeds with the Kings, Suns, Mavericks and Warriors). What the Clippers have going against them in the playoff push is the toughest remaining schedule in the league (based on opponent win percentage). The biggest bright spot of late has been the play of Norman Powell who has come off the bench and in January averaged 18.5 points a game shooting 47.8% from 3.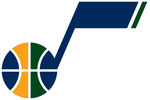 14. Jazz (26-26, LW 11).They are likely sellers at the trade deadline, but after this summer — particularly the Rudy Gobert trade — teams are cautious doing deals with Danny Ainge. Still, multiple teams are looking at Mike Conley and Malik Beasley, they are the most likely to be traded, with Jordan Clarkson available at the right price as well. Lauri Markkanen is not going to get traded at the deadline, but he is going to make the All-Star team this season, he is all but a lock — and it is well deserved.

15. Suns (27-25, LW 16). Phoenix is going to do something at the trade deadline, at least trading away Jae Crowder, but as time has gone on the package they are going to get back for him has shrunk (other teams see him as a rental at this point). Milwaukee is rumored to be the frontrunner, but the Heat still get mentioned even if there is no way to put that trade together smoothly. The real wild card for the Suns, both at the deadline and into the offseason, is new primary owner Mat Ishbia — are the Suns going to be bigger spenders? What are the limits? What direction does the new owner want to see the team move? Winners of 6-of-7, Friday the Suns head out on a five-game East Coast road trip that includes Boston and Brooklyn.

16. Timberwolves (27-26, LW 18). Minnesota has won 5-of-7 to start creeping up the standings in the East, and a lot of that is driven by Anthony Edwards. He is averaging 32 points per game in his last five games, shooting 51.2% from 3 in that stretch, grabbing 6.8 rebounds and dishing out 5.6 assists. He's got to take care of the ball better — also 4.8 turnovers a game — but you can see what the future looks like in Minnesota. As for Karl-Anthony Towns, he remains out with a strained calf that has sidelined him for two months, and there is no current timetable for his return.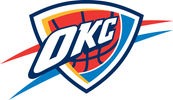 17. Thunder (24-26, LW 15). Shai Gilgeous-Alexander will unquestionably be named an All-Star reserve on Thursday (there was a good case for him to be named a starter but he wasn't going to win a popularity contest against Curry and Dončić. His play, along with Josh Giddey and others has the Thunder on the cusp of the postseason (11th in the West as of this writing, one game back of the Pelicans). One thing this OKC push for the playoffs has this going for it: The Thunder have the easiest remaining schedule in the league (based on opponent win percentage).

18. Hawks (25-26, LW 19). While the Hawks have given lip service to the new front office wanting to keep John Collins, the price asked in return for him has reportedly dropped, a clear sign they actually are ready to move on (as is he), but the remaining three years, $78.2 million on his contract has slowed teams from making the kind of offer the Hawks had hoped for. Still, expect a deal to get done. There are also reports of the Hawks getting calls about Bogdan Bogdanović, who isn't a great fit with Dejounte Murray and Trae Young in the backcourt, if the plan is to stick with those two then moving on from Bogdanovic makes sense. However, with a new front office heading into its first trade deadline, nobody is quite sure what to expect.
19. Pelicans (26-26, LW 13). The Pelicans have dropped nine straight games and have fallen from the ranks of the elite in the West. Injuries to Zion Williamson (still out with a strained hamstring, he was voted an All-Star starter but don't expect him to play) and Brandon Ingram (back from his foot injury, but he doesn't look like himself yet) certainly have a big role in the slide. However, so does the lack of defense from New Orleans — opponents are shooting a league-best 75.2% in the restricted area against them (via basketball-reference). Willie Green had this team playing quality defense to start the season, but some shooting luck was involved, and it has caught up with them.

20. Raptors (23-29, LW 22). Will they or won't they? The entire trade deadline seems to be hanging in the balance, waiting to see what the Toronto Raptors are going to do. The buzz was the Raptors wanted to see what happened on their current road trip through the West before deciding, they are 2-2 so far with games left against the Jazz, Rockets and Grizzlies. The smart money is on Gary Trent Jr. getting traded, but what about the big three of Fred VanVleet, OG Anunoby, and Pascal Siakiam? The Raptors may listen to offers for them, but getting them to part with one of those players will take a massive deal.

21. Wizards (24-26, LW 24).Is this ranking too low? Probably. The Wizards are winners of six in a row, and they are 12-5 over the last five weeks, with a +5.3 net rating in their last 15 games (fourth best in the league. Bradley Beal is still averaging 22 points a game this season (in the 30 he has played), but during this streak it's become clear Kyle Kuzma and Kristaps Porzingis are more critical to the Wizards' success right now. Kuzma will want to be paid this summer because of it.

22. Trail Blazers (24-25, LW 25). Chauncey Billups leans hard into his starting five — Damian Lillard, Anfernee Simons, Josh Hart, Jerami Grant, and Jusuf Nurkic — but it's been a little above average offensively and a little below average defensively, giving it a +1.4 net rating (via Cleaning the Glass). Don't expect the Blazers to get much bench help at the trade deadline, while some rumors are swirling it sounds more like the Trail Blazers will ride the roster they have the rest of the way. That means a lot of Damian Lillard, who should be a lock All-Star reserve (and frankly a lock All-NBA player at the end of the season).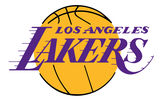 23. Lakers 24-28, LW 23). The Lakers made one trade landing Rui Hachimura and are looking to do more — likely sending out Patrick Beverley — but this would be another minor move, looking for a player who is a better fit but not going to move the needle all that much. The focus for the next week will be less on the trades that do or do not happen and more on LeBron James passing Kareem Abdul-Jabbar as the NBA's all-time leading scorer. As it should be, this is a historic moment in the league. However, while all that is going on the Lakers need to start stringing together some wins if they are going to climb up into the playoff picture — they can't just keep talking about how close they are to the playoffs. Anthony Davis being back in the starting lineup should help.

24. Pacers (24-28, LW 20). Indiana is 1-9 since Tyrese Haliburton went down injured, a sign of how much he means to this team and why he should unquestionably be an All-Star this year. The Pacers reached a contract extension with Myles Turner that is a good deal for both sides — Turner came out of this with a lot of money and a couple of seasons of security, and the Pacers locked down a shot blocking and defensive force who pairs well with Haliburton (and is on a still tradable contract, if it comes to that). The Pacers have slid down to 10th in the East and need to pick up some wins this week against the Lakers, Kings and Cavaliers.

25. Bulls (23-27, LW 21). While there was a lot of early buzz about the Bulls' potential to make some big trade deadline moves, things are quiet now. The market for Nikola Vucevic is not strong, and while teams are calling about Alex Caruso the Bulls don't want to give him up. Maybe those moves are coming this summer. For now, the Bulls cruise along sitting just outside the play-in in the East, but with some winnable games this week against the Hornets, Trail Blazers and Spurs.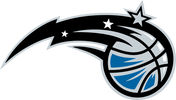 26. Magic 20-31, LW 26). While this team is lottery bound — and more likely to make a big move this offseason rather than now at the deadline — there are real signs of hope. And not just Paolo Banchero (who will play in the All-Star Friday Night Rising Stars challenge), the pairing of Wendell Carter Jr. and the just-back Jonathan Isaac can form a formidable front line. The Magic pulled off an impressive win in Philadelphia to start a four-game road trip (it's a baseball two-game series against the Sixers, so it is going to be tough to sweep that one).

27. Hornets (15-37, LW 27). One of the few sellers at the trade deadline, they will trade just about anyone on the roster not named Ball: Terry Rozier, Gordon Hayward, Kelly Oubre Jr., Mason Plumlee and P.J. Washington are all available. Good luck finding someone to take on Hayward's $31.5 million next season, but they can try. Washington may be on this list, but the Hornets like him so it will take a strong offer to pry him free.

28. Pistons (13-39, LW 28). More and more it looks like they will hold on to Bojan Bogdanovic through the trade deadline. The Pistons have not backed off their demand of an unprotected first to get Bogdanovic (plus matching salary) and teams are unwilling to part with the pick. The Pistons want to make a step forward next season and be part of the play-in, once Cade Cunningham returns healthy, and Bogdanovic would be a good veteran to have with that young core as they take a step forward. All that said, never say never, a Bogdanovic trade could happen.

29. Rockets (12-38, LW 29). Is this the trade deadline where Eric Gordon finally gets moved? Both he and Kevin Porter Jr. are available and the Rockets are looking for picks or young players back — they are all in on the Wembanyama sweepstakes and are not looking to win it all now. That said, the Rockets did snap their 13-game losing streak with a couple of wins recently (beating the Timberwolves and Pistons). The Rockets have three players — Jabari Smith Jr., Jalen Green and Alperen Sengun — in the All-Star weekend Rising Stars Game.
30. Spurs (14-37, LW 30). Rookie Jeremy Sochan is one of the rookies headed to Salt Lake City later this month for the All-Star weekend Rising Stars challenge. It's a just reward for his play. One of the biggest holes in his game had been his free throw shooting, but in mid-December he switched to shooting a funky one-handed motion, and as Kevin O'Connor of the Ringer noted, he's hitting 75% of his free throws since the change. He's also started to knock down his 3s. The Spurs may have something here.
Follow @basketballtalk