We have a new No.1 in the NBC Sports NBA power rankings as the red-hot Brooklyn Nets get the top spot — and they are making believers out of us as contenders. Does that mean they will keep Kyrie Irving beyond this season? The Celtics and Bucks slide a little as they look bored with the regular season.

1. Nets (25-12, Last week No. 2). The hottest team in the NBA, having won 12 straight with an insane 124.2 offensive net rating during that streak (for comparison, the Celtics' 117 offensive rating is best for the full season — the Nets are +7.2 above that). What's been impressive — and makes this team look like a legit contender — is the defense has come around during the streak and is top 10 in the league over the last dozen games. They are improving on that end. Interesting question looking ahead: Despite all the drama of the past couple of years, if the Nets make a deep playoff run would they re-sign Kyrie Irving this summer to a two-year contract? Would Irving be open to it?

2. Nuggets (24-13, LW 3). It's hard to continue to come up with ways to describe how well Nikola Jokic is playing (outside just counting his triple-doubles), but this may be the best: He has to be in the mix for what would be his third straight MVP award. If you're looking for a topic to blow up NBA social media, putting Jokic in with Larry Bird/Wilt Chamberlain/Bill Russell in the three-straight MVP category (above Jordan/LeBron/Magic) would do it. Michael Porter Jr.'s back in the rotation provides options for Michael Malone and some improved defense, and the emergence of Bones Hyland (after a rough start to the season) the past couple of weeks is a big boost. Denver plays both Los Angeles teams at home this week, but the more interesting matchup may be against Cleveland.

3. Celtics (26-12, LW 1). Jaylen Brown admitted it after an ugly loss Tuesday night, giving up 150 to a Thunder team without Shai Gilgeous-Alexander, the Celtics have not been focused: "We came out the last couple of games and pick and choose when we want to play. We weren't connected and didn't have each other's backs out there." That's also why nobody is really worried about Boston long-term, this is still maybe the best team in the NBA, they are just a little bored in the dog days of the season. Boston has started 0-2 on their current four-game road trip and face a good defensive test on Thursday against the red-hot Luka Doncic and the Mavericks.

4. Grizzlies (23-13, LW 6). Ja Morant is a walking highlight factory, but a key part of what is fueling recent Grizzlies' wins is the front line of Steven Adams and Jaren Jackson Jr. Adams leads the NBA in offensive rebound percentage (20.3) while on the other end of the floor Jackson looks every bit a Defensive Player of the Year candidate (when he stays out of foul trouble, something he has been better about since Christmas). The Grizzlies are entering a soft patch of the schedule for the next couple of weeks, we've seen teams take their foot off the gas in that situation around the league recently, but the Grizzlies can't afford to do that in a deep West, this is their chance to rack up wins they will want for seeding later.

5. 76ers (22-14, LW 5). Tyrese Maxey is back, playing the two 76ers games against the Pelicans (the squads split the matchup) and nearly 27 minutes in the second one. Maxey came off the bench in those games, and considering the success of the starting lineup with De'Anthony Melton starting in Maxey's place — that lineup has a +11.9 net rating — can Doc Rivers talk Maxey into being a sixth man the rest of the season? Like all the best six men, Maxey could still close games, and he should be able to put up numbers against second-unit defenders. That said, going into an offseason where he and the 76ers will talk contract extension, he may not want to be seen as a sixth man. The 76ers have won 10-of-12 and are hitting a softer part of the schedule coming up over the next couple of weeks.
6. Pelicans (23-14, LW 4). No Zion Williamson for at least the next three weeks with a strained hamstring (and the smart money is on it being more like a month), which quickly changes the question to "when will Brandon Ingram be back? While reportedly doing more in practice, he says he does not feel comfortable yet pushing off and getting some explosion from his sprained big left toe. There is no timeline for his return, yet, even though it appears close (he has been out since Nov. 25). They will need him back, after Wednesday against the Rockets, the Pelicans host the Nets and they head out on the road for 7-of-8 against the East, including Boston and Cleveland. In a tight West, this is a pace New Orleans could lose a little ground.

7. Cavaliers (24-14, LW 8). If there was any concern Donovan Mitchell might not get enough fan votes to become an All-Star starter, him dropping 71 this week on the Bulls probably solved that. Mitchell should be the lock in the starting backcourt out of the East. What was impressive about this 71 — compared to some big-number outings in recent years — is Mitchell did it in the flow of the offense. He wasn't hunting, he had 11 assists, and the Cavaliers needed all his points (and that missed lane violation by the referees) to get the win.
71 PTS
8 REB
11 AST
W

Donovan Mitchell sets a new scoring record for the Cleveland Cavaliers and becomes only the 7th player in NBA history to score 70+ points in a game. pic.twitter.com/qbOwr3sqyH

— NBA (@NBA) January 3, 2023

8. Bucks (24-13, LW 7). Milwaukee was stumbling due to a combination of players being in and out of the lineup messing with continuity (Khris Middleton has been injured and Jrue Holiday has some non-COVID illness), and them acting like a championship team a little bored with the regular season. That's when Giannis Antetokounmpo took over with a run of 40+ point games, capping it with a career-high 55 Tuesday. The Bucks needed that spark, they are 15-13 after starting the season 9-0, and they've been flat and looked beatable, but talk to scouts around the league and they think Milwaukee has the experience to flip the switch and get back to being a contender. Plus they have Antetokounmpo.
🦌 @Giannis_An34's career-high 55 points power the @Bucks to victory!

55 PTS (career high)
10 REB
7 AST
20-33 FGM
15-16 FTM pic.twitter.com/ybQm90p7of

— NBA (@NBA) January 4, 2023

9. Mavericks (22-16, LW 11). Luka Doncic's run the past couple of weeks has returned him to being the betting favorite for MVP — that 60-21-10 performance will stick in voters' minds — but the Mavericks have needed all of that to keep on winning and moving up in the West. The run has vaulted Dallas up to the four seed in the West and gives them a little cushion should Doncic not put up historic numbers one night, or when Dallas runs into a tougher stretch of the schedule — which they are about to do. The Mavericks host the Celtics and Pelicans, then head out on the road for five games.

10. Kings (20-16, LW 12). It looks like Domantas Sabonis will be just fine playing through a right thumb avulsion fracture — he has had four straight double-double games since the announcement, including dropping 30 on the Nuggets. Sabonis has now had 15 straight double-doubles. Sacramento went 3-3 on a recent homestand but hope to do better with 9-of-11 at home, where fans are chanting "light the beam." The Kings need to rack up the wins at home, in a tight West they have little margin for error.

11. Warriors (20-18, LW 16). The home/road splits with the Warriors are getting ridiculous: on the road they have a -9.6 net rating and a 3-16 record; at home they have a +8.7 net rating and a 16-2 record. It's not a shock that their five-game winning streak — all without Stephen Curry — have all come at home. The most recent win came thanks to a vintage Klay Thompson game — 54 points with 10 made 3-pointers.
What. A. Performance. pic.twitter.com/SpS8EJwRMB

— Warriors on NBCS (@NBCSWarriors) January 3, 2023

12. Clippers (21-18, LW 9). I'm falling off the Clipper bandwagon. Before the season I picked them to come out of the West, and this season it's been easy to say "we haven't seen the full Clippers yet" because Kawhi Leonard, Paul George and others have been constantly in and out of the lineup (and George is going to miss more time with a tweaked hamstring). Yet watching their defensive rotations against the Miami Heat on Monday night, seeing them not execute the game plan Tyronn Lue had laid out, seeing the lack of chemistry, I became convinced there is a ceiling with this team that is short of contending for a title. Maybe they will prove me wrong but there is a lot of work to do to get there. Los Angeles is on the road for a back-to-back against Denver and Minnesota, then is home for five in a row but a tough five, with the Nuggets, Mavericks and 76ers in the mix.

13. Knicks (20-18, LW 14). New York has been one of the most unlucky teams in the league (and I'm not just talking about the blown lead against D.allas), they have the net rating of a 22-16 team but the ball has not bounced their way late in a couple of games. Part of what had been working for the Knicks of late was a run of efficient play from RJ Barrett: in the nine games before a finger laceration sidelined him, Barrett averaged 26.1 points, 6.1 rebounds and 3.6 assists per game and he was hitting 46% of his 3-pointers. Spurs, Raptors, then Bucs are on the docket this week for the Knicks.

14. Suns (20-18, LW 10). You know the wheels are coming off in Phoenix when Deandre Ayton is the voice of reason calling out the team's focus and effort. The Suns are 2-6 since Devin Booker went out (he tried to play on Christmas but that lasted four minutes) and since then they have been bottom 10 in both offense and defense. While Cameron Johnson also remains out, this is a team that needs a shake up and some energy and the trading of Jae Crowder is the fastest and best way to do that — if they can get Robert Sarver to sign off on bringing in a little more money in the trade. The Suns have slid to eighth in the West and things do not get easier this week with two games against the Cavaliers, plus the Heat and Warriors.

15. Heat (20-18, LW 17). Watching the Heat in person, what stands out is how central Bam Adebayo is to everything the Heat do on both ends of the court. Defensively he gets credit for it, but he has expanded his offensive game. "I think what he's doing now, probably better than he ever has in his career, he's reading the defense and what's called for on each possession," coach Erik Spoelstra said. "And I think our guards, Tyler more than anybody, is getting him the ball. So Bam's scoring rate and finishing rate on assisted opportunities is exceptional."

16. Trail Blazers (19-17, LW 15). Gary Payton II returns and that should help a Trail Blazers defense that has struggled of late against better offenses and teams. Jeremi Grant pouring in 36 and picking up an easy win against Detroit was needed for a team that has dropped 5-of-7 and is now headed out on the road for three games (they have dropped four in a row and 10 of 14 away from home).

17. Pacers (21-17, LW 18). The Pacers have won four in a row and 6-of-7, and a lot of that has been fueled by Tyrese Haliburton, who has looked every bit the All-Star of late averaging 24.1 points and 8.5 assists a game while shooting 44% from 3 over his last 10. Could Haliburton be an All-Star starter in the East? Assuming Donovan Mitchell is a lock for one spot, who is the other starting guard? James Harden? Maybe. Kyrie Irving? Jaylen Brown? Haliburton's numbers and play this season hang with any of that group (although I doubt he gets the fan votes to beat out that high-profile group). Haliburton and Harden face off this Wednesday.

18. Wizards (17-22, LW 22). Over their last seven games before Tuesday night's game (which included a five-game win streak that ended against the Bucks), the Wizards have been locking teams down and have the best defense in the league. It's a big difference from the first quarter of the season when they were a bottom-10 defensive side. Chase Hughes of NBC Sports Washington noted that Rui Hachimura averaged 21.4 PPG while shooting 60% from the floor in his first five games since returning from injury.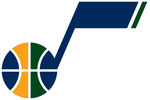 19. Jazz (19-21, LW 13). The Jazz have lost five in a row, but by a total of 15 points — they've been in the games, just a little unlucky and unable to close them out. A perfect example is the loss to the Kings on Tuesday, when Lauri Markkanen's shot to win the game was just a tenth of a second too late. But a loss is still a loss, Utah has slid to 10th in the West, and how things go the next couple of weeks could determine if they are sellers at the trade deadline. The Jazz are on the road this week in Houston, Chicago and Memphis, then come home to face a quality Cleveland team.

20. Raptors (16-21, LW 20). The unanswered question about this team midway through the season: Why are they struggling to shoot like this? While the roster isn't loaded with snipers, they have guys who can knock it down, yet they are second worst in the NBA shooting 32.9% from 3 and they have the third-worst true shooting percentage at 55.3 (the league median is at 57.7). This looks like a team stuck in the middle, something Masai Ujiri has never tolerated, which is why other teams are eyeing the Raptors heading into the trade deadline. Toronto has its next six at home, it could be a chance to string together some wins and turn the season around.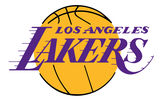 21. Lakers 16-21, LW 25). Los Angeles has won 3-of-4 and one thing that has been working for them — besides LeBron James defying Father Time and averaging 36.6 points per game over his last five — is the lineups with LeBron and Austin Reaves. When those two are on the court together, the Lakers have a +4.5 net rating (as noted by Trevor Lane, it looks better when Reaves is playing the two and not the three). The Lakers are 4-5 without Anthony Davis for this stretch, with tough games coming up this week against the Heat, Kings and Nuggets.

22. Bulls (16-21, LW 26). A dramatic overtime loss to the Cavaliers was just the latest blow to a team that has struggled in the clutch this season. The Bulls are 7-13 in games within five points in the final five minutes, that despite a +1.1 net rating. Make that the final three minutes of a game within three points and the Bulls are 5-12 despite a +8.1 net rating. Things are just not breaking their way most nights, but frustration and losses are leading to rumblings about chemistry issues around this team. Zach LaVine and DeMar DeRozan are not going anywhere at the trade deadline, although a rough slate of games this week — the Nets, 76ers, Celtics — could lead to losses that has the Chicago front office rethinking everything.

23. Hawks (17-20, LW 19). The Hawks can argue that when everyone is healthy they are still a dangerous team (their ideal starting lineup has a +10.8 net rating) but reality intrudes on that dream pretty quickly when you watch them play. This is a team that lacks chemistry and grit, the reports of Nate McMillan's frustration didn't come out of nowhere (even if he is not retiring mid-season), and while Trae Young is putting up numbers he and Dejounte Murray are playing next to each other rather than with each other. Losers of four in a row and 7-of-10, the Hawks are on the road this week against the Kings, then both Los Angeles teams (then they come home to the Bucks). Things do not get easier.

24. Timberwolves (17-21, LW 24). Read whatever you want into this (maybe nothing), but D'Angelo Russell is no longer following the official Timberwolves Instagram account. That can often be an omen of trouble to come (Russell is a free agent after this season, but no way he is making $31 million a year again like this season). Minnesota had lost six in a row before it caught Denver on a night the Nuggets didn't care, but they are still 7-10 since Karl-Anthony Towns went down with a calf strain. Is it time to turn the keys over to Anthony Edwards? Is he ready for it?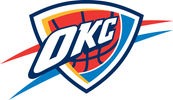 25. Thunder (16-21, LW 21). Unlucky news that Aleksej Pokusevski will be out for at least six weeks with a knee injury. He was a guy being allowed to play through his mistakes and learn, and this is a setback on that road. OKC is 5-4 at the Paycom Center during a recent home-heavy stretch of the schedule, and after a quick trip to Orlando the Thunder are home for two more against the Wizards and Mavericks. Then comes a road-heavy stretch of games.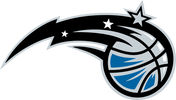 26. Magic 13-24, LW 23). After winning 8-of-9 and fueling some play-in dreams, the Magic came crashing back to earth this week with three tough losses. Orlando now sits three games out of the play-in, and while that isn't that much ground it's tough to picture the Magic team we saw the past week leapfrogging a couple of teams to get into that dance. One thing to watch: Reports are growing that Jonathan Isaac is nearing a return after being out a couple of years due to a knee injury and multiple surgeries.
27. Spurs (12-25, LW 27). Keldon Johnson has put together a couple of 30-point games in the past week — he hasn't been an efficient scorer this season (53.5 true shooting percentage, well below the league average), but Gregg Popovich is letting him play through his mistakes and learn. San Antonio has dropped 5-of-7 and has some challenging games this week against the Knicks, Celtics and Grizzlies.

28. Pistons (10-30, LW 30). It's a bumpy road, but Jaden Ivey continues to show flashes. He's averaging 14.6 points per game over his last 10 (close to his season average of 15) but he's hitting 39.3% from 3, a positive sign. There are still a lot of other teams lobbing calls into Detroit looking to trade for Bojan Bogdanovic (that's going to require a first-round pick) or Alec Burks, but Detroit will be patient and wait for the right deal. Or, no deal. There is no rush.

29. Hornets (10-28, LW 29). Good to see rookie center Mark Williams get more run recently, he should be out there learning on the job as the Hornets start to think about the future beyond this season. Speaking of the longer term… Charlotte has a legit All-Star in LaMelo Ball (likely not this year, he's missed too much time) but he would look better paired with one of the stars at the top of this next draft and — cold as this may be to say — the Hornets can't let Ball's strong play of late get in the way of that goal.

30. Rockets (10-27, LW 28). Anything good that happens in Houston — such as Kevin Porter Jr. averaging 24 points and almost seven assists a game over his last seven — gets offset by a dreadful defense, particularly in transition. Teams can just run the Rockets off the court. Up this week taking their swings at the Rockets' defense are the Pelicans, Jazz, and Timberwolves.
Follow @basketballtalk