It's the 50th year in existence or the Portland Trail Blazers, and as such the team has something special planned for fans.
On Monday, the team gathered reporters at Veterans Memorial Coliseum — Portland's old stadium right across from their current digs at Moda Center — and unveiled a new retro floor.
Taking design cues from the Blazers' 1970 aesthetic, it's quite something to look at.
Via Twitter and Bruce Ely of the Trail Blazers: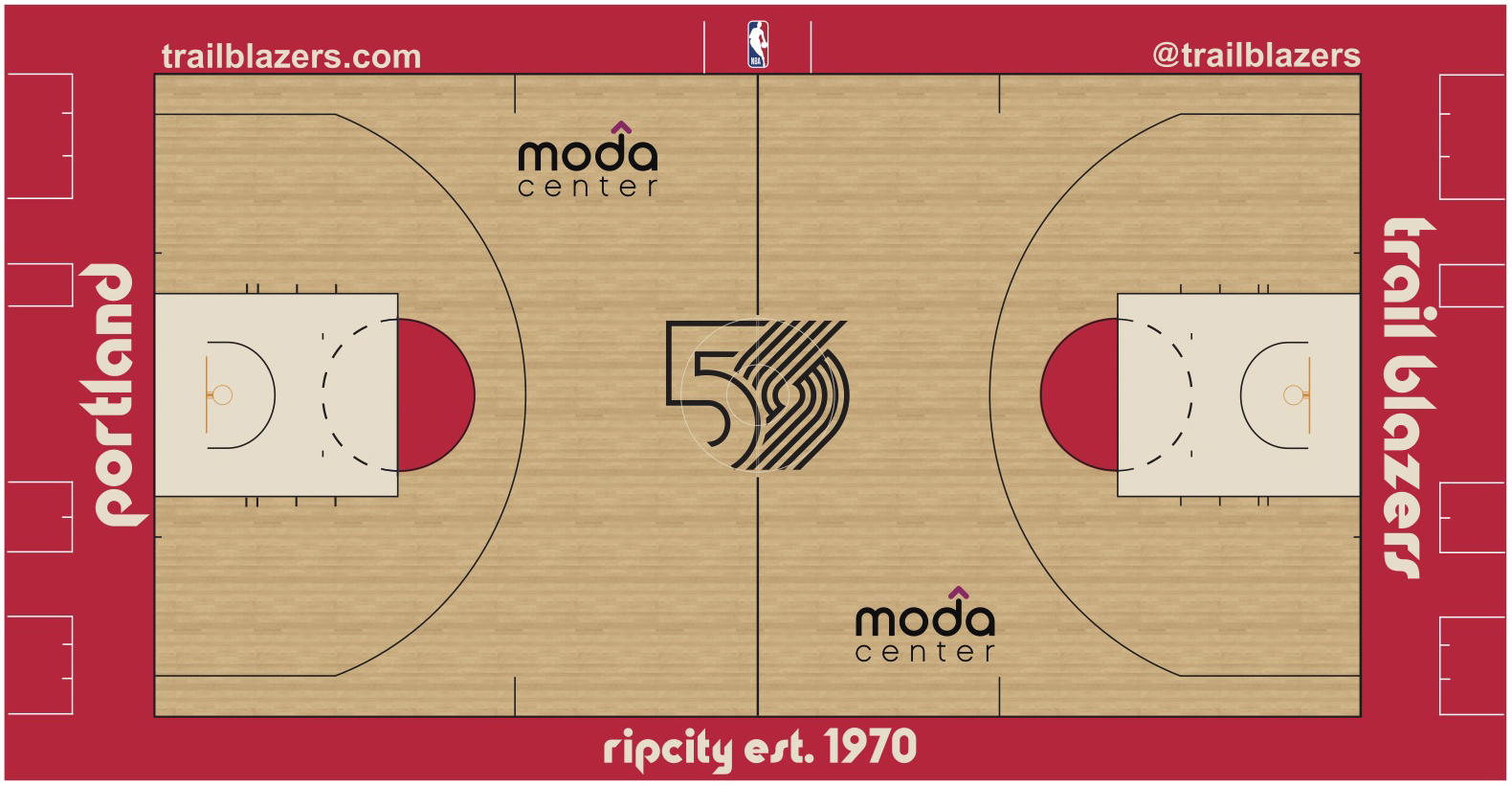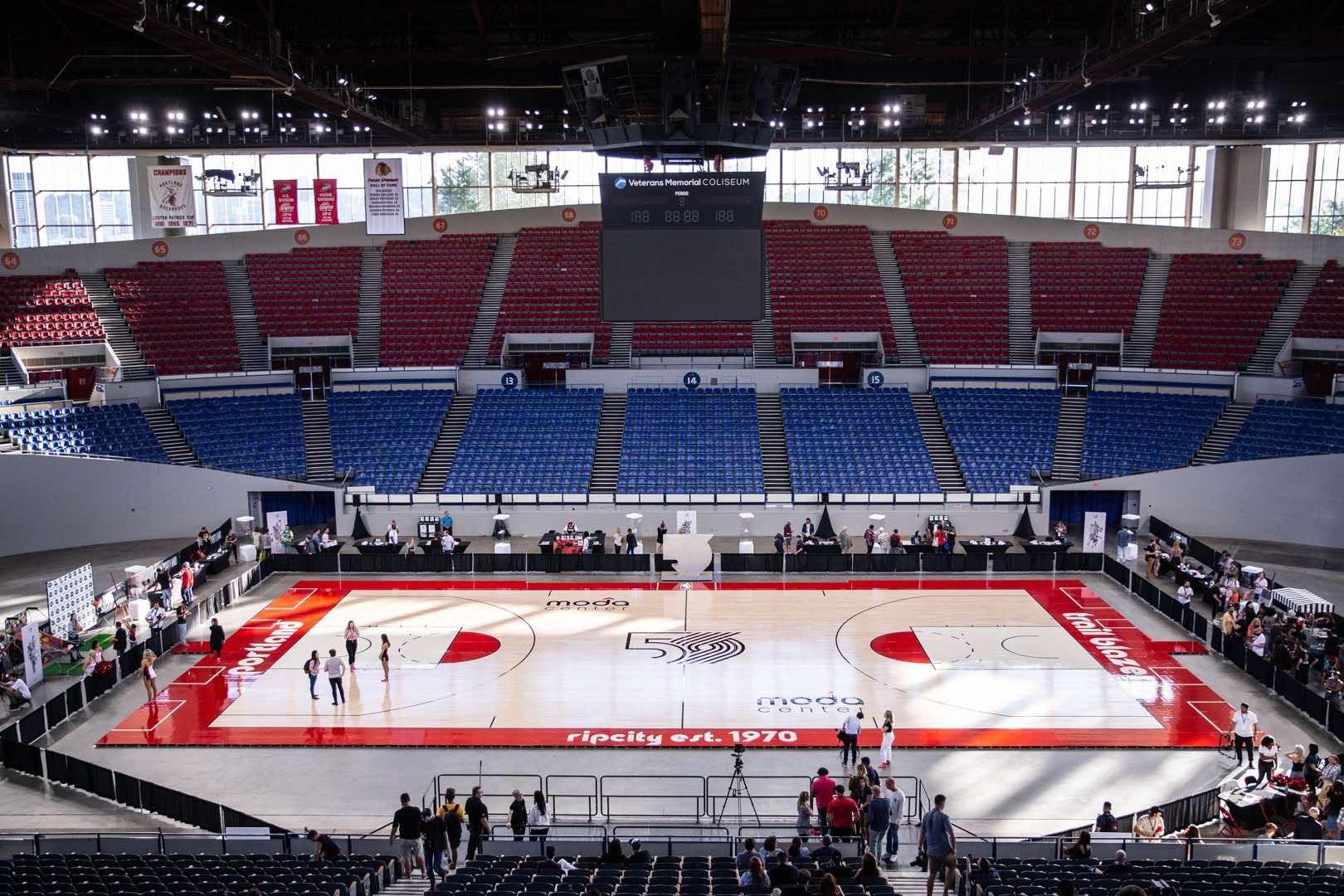 People in Portland really love that lowercase font, and they'll get to see this court for 41 home games in the regular season this year.
The Blazers also released some retro-looking clothing that will be available at the fan shop all season long, and no doubt people will eat that up as well.
Given that I'm just a stone's throw away, my preference would actually be that the Blazers play a couple games at Memorial Coliseum just for full effect.