Of course Drake was there Monday night, courtside, singing "O Canada" with the crowd before the game, cheering Kawhi Leonard's fourth-quarter burst, taking in the biggest game in Toronto Raptors history.
Like true basketball fans everywhere, he was saddened and sickened by what happened to Kevin Durant. Drake is a huge fan — he has a Durant tattoo — and expressed his emotions on Instagram.
He was more direct in a comment on Draymond Green's Instagram account (warning, NSFW language).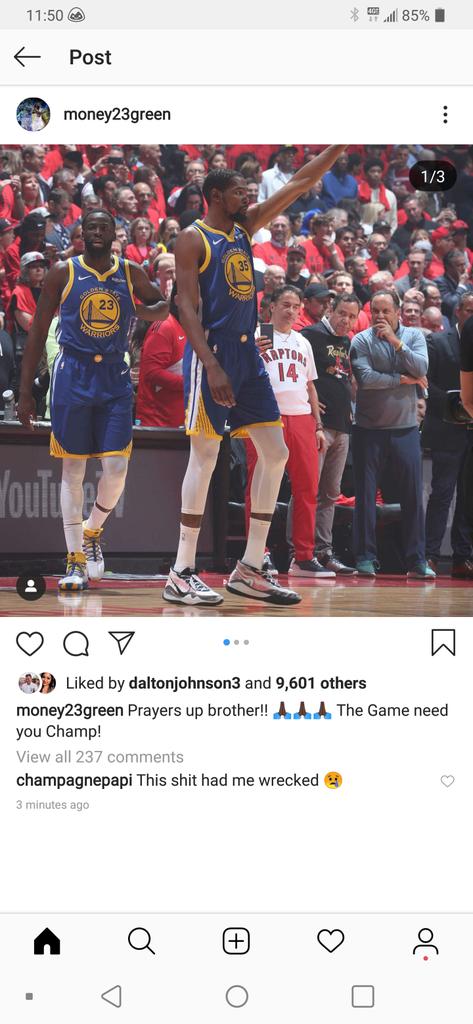 The mood around this NBA Finals series is different on Tuesday, in the wake of the news about Durant's Achilles. The show will go on, Game 6 will be played Thursday night, the Raptors will have a chance to close the series out, but the mood is just different. This is not what anyone wanted to see, Drake included.