The Rockets are not resting guys and cruising into the playoffs.
Winners of six straight, they still have a shot at the No. 2 seed, they are just half a game back of the Nuggets for that spot. They need one more win to secure the No. 3 seed.
That means the Rockets are still playing their game and launching threes — and hitting them. Houston broke its own record on Sunday hitting 27 threes in a game.
The Rockets were 27-of-57 (47.4 percent) from beyond the arc. They were hitting from everywhere… except straight on.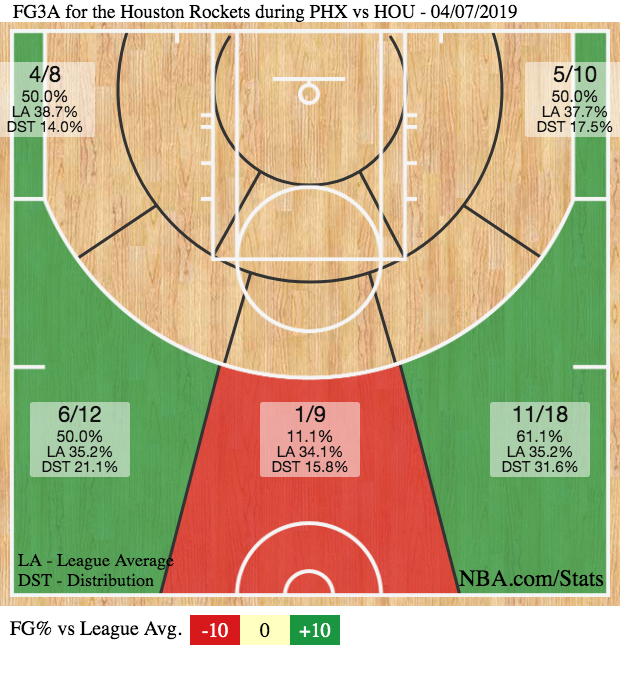 James Harden was 5-of-6 from deep, but it was Eric Gordon leading the way with 8-of-13 from three.
Houston also got the win over the Suns, 149-113.