As soon as the Pelicans kept him past the trade deadline, the Celtics became major favorite to land Anthony Davis.
But Davis remains under contract with New Orleans.
So, when they said they'd create custom phone wallpapers for anyone who provided a name and number, the Celtics probably shouldn't have indulged the fan who requested an Anthony Davis No. 23. Yet, the Celtics tweeted (and deleted):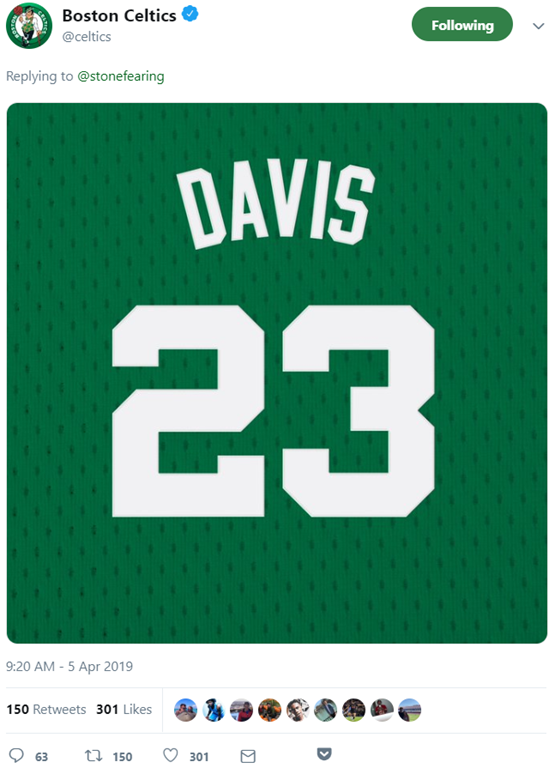 This looks like a clear case of tampering. The Celtics used a player under contract with another team to promote themselves.
It's also pretty harmless (and funny) – like many instances of tampering, some of which the NBA punishes teams for. There's little consistency in the league's standards on tampering, so I wouldn't even guess how Boston will get treated here.