LeBron James is openly striving to surpass Michael Jordan.
The great-of-all-time debate still carries on, but LeBron passed Jordan in one key aspect – career scoring.
LeBron reached 32,311 points in the Lakers' loss to the Nuggets tonight, moving ahead of Jordan for fourth place all-time. Now, only Kareem Abdul-Jabbar, Karl Malone and Kobe Bryant rank ahead of LeBron in career points.
The all-time leaderboard: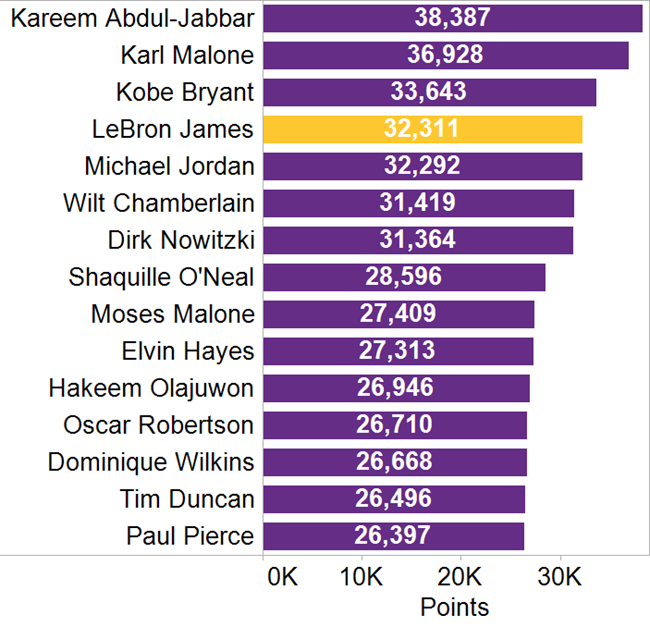 LeBron made no secret of how much this accomplishment would mean to him, posting before the game:
Will LeBron – 34 years old and in his 16th season pass Abdul-Jabbar, Malone and Bryant? LeBron has a great shot.
Here's how Abdul-Jabbar (green), Malone (blue), Bryant (purple), LeBron (gold) and Jordan (red) progressed in career scoring by…
Age: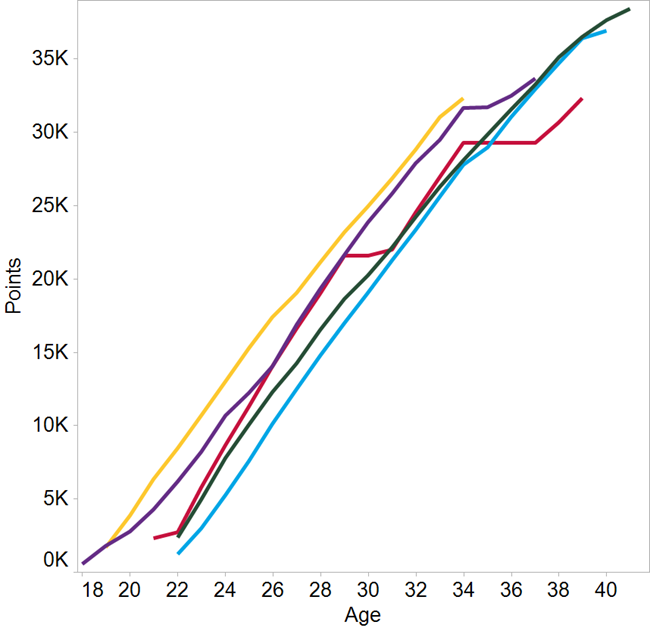 Season: