LeBron James' present – messy.
LeBron James' career – great.
With 11 assists in the Lakers' loss to the Grizzlies last night, LeBron passed Andre Miller for 10th in career assists. The all-time leaderboard: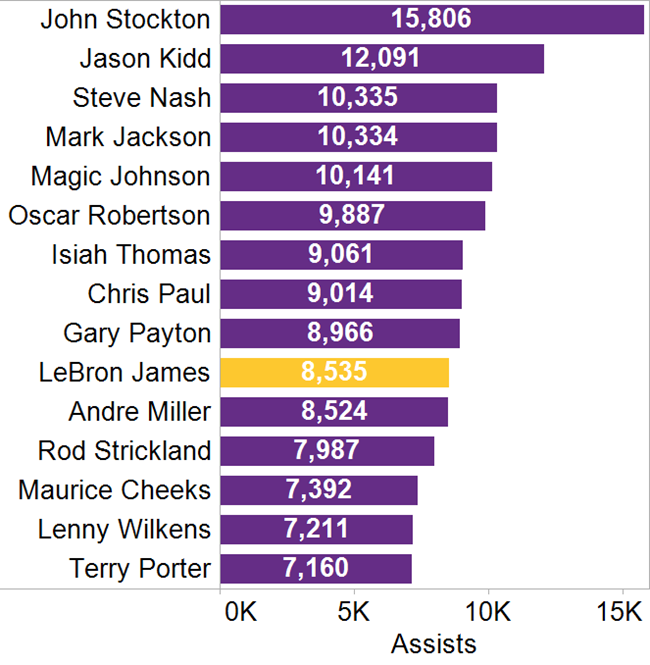 LeBron should pass Gary Payton and Isiah Thomas in the next season or two to move into eighth place.
LeBron's skill as a distributor is incredible. He has elite court vision. His scoring ability attracts immense defensive attention, creating openings for teammates. He's unselfish (to a fault earlier in his career). He's strong enough to deliver pinpoint passes all over the court.
Everything works together.
LeBron – fifth all-time in scoring – is now the only player in the top 10 for points and assists. But he was already the only player top 11 on both lists. Yay, round numbers. (Oscar Robertson is sixth all-time in assists and 12th all-time in points.)