The Knicks beat the Bucks, 136-134, in overtime Dec. 1 in New York. Rookie Kevin Knox scored 26 points.
"This is the culture we're trying to build," Tim Hardaway Jr. said, via the New York Post. "It's the definition of it. He came out here ready to play against one of the top two teams in the East and he showed a lot of heart."
Since, the Knicks lost five straight, eight straight, 18 straight then their first game after the All-Star break. They also traded Hardaway. All those losing streaks ended with road wins.
So, New York had lost 18 straight at Madison Square Garden until beating the Spurs last night. That was a big victory, because it prevented the Knicks from tying the 1993-94 Mavericks for the longest home losing streak of all-time.
Here are the longest home losing streaks in NBA history: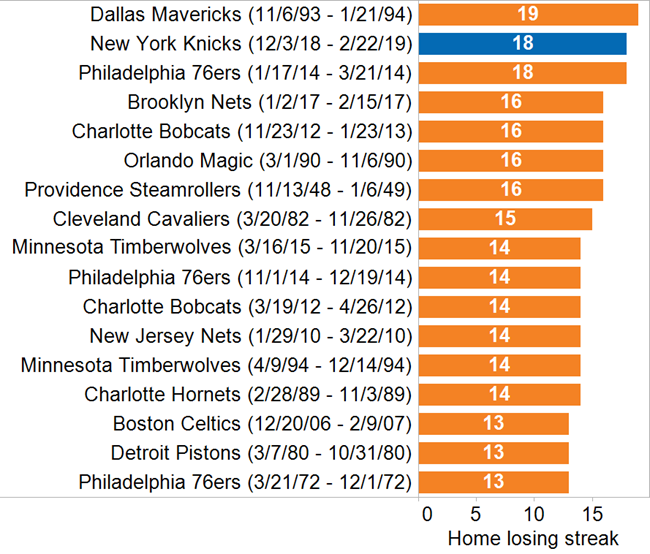 The Knicks, as Spike Lee said at the Oscars, are tanking. But they're also trying to sell tickets.
That gets easier when home fans occasionally see a win.