NBA All-Stars wore black and white uniforms last season, and it appears this year's All-Star game will feature a similar look.
Josman Suri:
I love All-Star jerseys integrating a player's NBA team, which comes more naturally now that All-Star teams are selected by captains rather than East vs. West.
But these are pretty bad. They look cheap and generic.
Perhaps, the red-white-and-blue borders are a nod to All-Star jerseys from 1991, when the game was last held in Charlotte: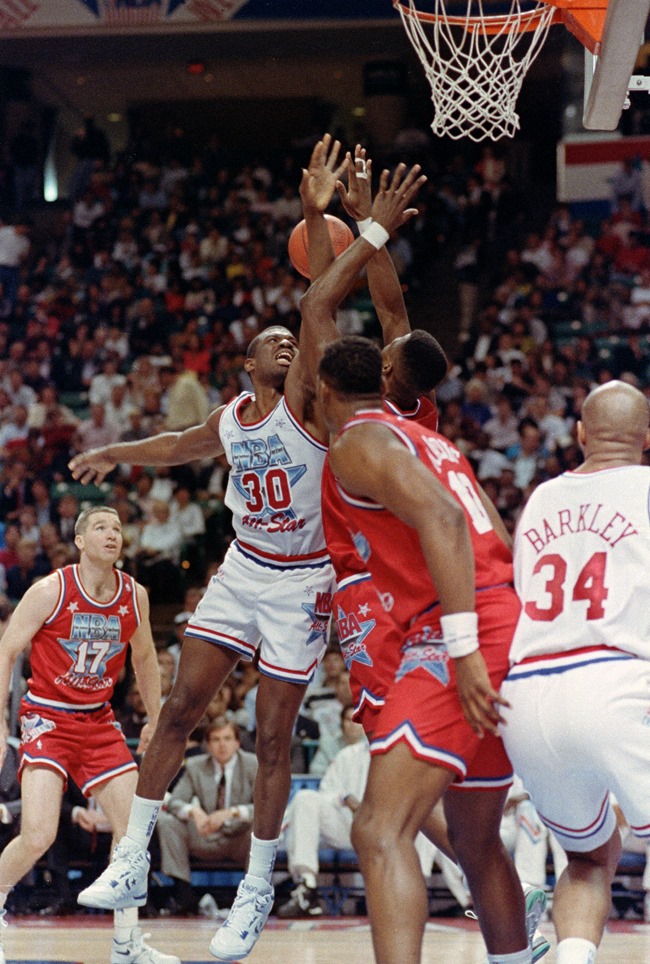 (AP Photo/Susan Regan)
If so, I appreciate the attempt to connect historically. But the link is pretty weak.
The Hornets have iconic colors in teal and purple. I'd rather see those integrated into the All-Star uniforms.
And I fear the white versions could look even worse. A black-and-white version of the Lakers' looks too plain in the above photo. That version of a team's logo could look even blander against white.