Toronto is back on top after knocking off their closest Eastern Conference foes last weekend, but we keep waiting for some team to flip the switch and demand to be No. 1 in the rankings. The Warriors are disinterested, maybe the Rockets make that push if they keep winning? We shall see, we're just halfway through the marathon NBA season.

1. Raptors (31-12, last week No. 3). The Raptors showed they are the team to beat in the East last weekend knocking off the Bucks and Pacers in back-to-back games. Even better news for the Raptors is Kyle Lowry returned to the lineup on Sunday. They had missed their All-Star point guard — since his injury the Raptors had gone 10-8 (he played in some of those games trying to come back but clearly wasn't ready). Now the Raptors are healthy (except for Jonas Valanciunas, still out most of this month with a thumb injury) and have 5-of-7 at home in a soft part of the schedule to rack up some wins.

2. Bucks (28-11, LW 1). The Bucks' offense has been on an absolute tear the last five games, scoring a ridiculous 122.1 per 100, led by a starting five that can't seem to miss a shot. However, the defense in those same five has slipped out of the top 10 and it was an inability to get stops — or slow Pascal Siakam — that cost them against the Raptors. The next few weeks is the big test for these Bucks: They travel to Houston on Wednesday night and that starts 5-of-6 and 11-of-14 on the road.

3. Pacers (27-13, LW 2). Indiana has won 7-of-8, but the wins were them fattening up on the soft underbelly of the East. Not that there's anything wrong with that, Indy has been doing what good teams do — beat the bad teams consistently. The Pacers are winning despite a defense that has been middle-of-the-pack in the NBA the past five games. The good news, the offense has clicked during the winning streak and been a top-10 unit. The one loss in there was too Toronto, and next up they face Boston Wednesday.

4. Rockets (23-16, LW 6). In Houston's first 20 games this season, James Harden was getting up an average of 11.4 threes per game, but he has gotten red hot and part of that is Harden raining threes — 16.2 per game in his last 10, and he's hitting 41.4 percent of them. Also key during this 12-of-13 win streak: Clint Capela. The big man has averaged 18.5 points per game in his last 10, shooting 64.2 percent and grabbing 16.2 rebounds a game, Capela looked out of shape to start the season but he has played his way back into it and has been a force.

5. Warriors (27-14, LW 4). The Warriors finally got healthy and… meh. The Warriors are 9-5 since both Stephen Curry and Draymond Green returned to the lineup, with a +3.2 net rating (12th in the league). Their offense is 12th best in the NBA, their defense is middle of the pack, and overall the Warriors look meh. The Warriors (and most people around the league) are in the "don't worry, after the All-Star Game they'll flip the switch and be fine" camp. We'll see. Among the reasons for optimism is that the target date for the debut of DeMarcus Cousins has been set, either Jan. 18 or 21 in Los Angeles (against the Clippers in the first game or Lakers in the second). They could use his help in the paint.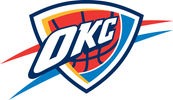 6. Thunder (25-15, LW 7). It's weird to say this about a guy averaging a triple-double (again) but Russell Westbrook is in a shooting slump. It's been going on for about a dozen games but has been worse in the last five: He's shooting 3-of-23 from three in those last five (13%), 32% from the midrange, and just 55.6% at the rim. But with Paul George playing maybe the best basketball of his career, Westbrook still getting in the lane opening things up, and with the best defense in the NBA, the Thunder are 8-4 in those last 12 games.

7. Nuggets (27-12, LW 5).. The Nuggets continue to win but their offense is carrying them — they have the fifth best offense in the NBA over the last 10 games, but the fourth worst defense. For the season Denver still has a top-10 defense, but it has fallen off sharply in recent weeks. Maybe getting Paul Millsap and Gary Harris back healthy (as happened last week) will change that, and Will Barton is expected to return to the lineup in the next week or two. That the Nuggets did as well as they did with three starters out speaks to this team's depth. Plus they have Nikola Jokic hitting game winners.
8. Spurs (24-17, LW 9). It was cathartic for Spurs fans to get to boo and watch a blowout win when Kawhi Leonard came back to town in a Raptors' uniform, and you know DeMar DeRozan savored his first ever triple-double in that game. It isn't just Toronto that got crushed by the Spurs, San Antonio is 12-3 in its last 15 and has the best offense and the best defense in the NBA in that stretch. Monday's in in Detroit started 7-of-10 on the road for the Spurs.

9. Celtics (24-15, LW 10). Kyrie Irving missed a couple of games with an eye injury and it was interesting to watch the transformation of some other players: Gordon Hayward averaged 25.5 points, 6.5 assists, and 6 rebounds a night in those two, Terry Rozier looked scary again, and Boston picked up a couple of wins with good ball movement. The Celtics need Irving to be Irving to win, but they also need a little more of what we saw in those games mixed in (which is on Irving to lift those guys up). Are Celtics fans more worried about their team's start or Anthony Davis trade scenarios?

10. 76ers (27-14, LW 8). When a big three is brought together, the question becomes "who is willing to sacrifice for the good of the team?" In Miami, Chris Bosh took on the brunt of it, but Dwyane Wade sacrificed too so LeBron James could lead. In Golden State, Klay Thompson probably sacrifices the most but every one of their stars does to make the whole better. In Minnesota, who is willing to sacrifice and still contribute? That's still a work in progress. Joel Embiid is complaining about how he is used, Jimmy Butler wants more traditional pick-and-rolls, and Ben Simmons has not fit smoothly yet either. This isn't a Brett Brown thing, this is the players needing to sacrifice for the greater good and so far that has not happened in Philly.

11. Trail Blazers (24-17, LW 11). Looking for a third scorer in Portland? Look no further than Jusuf Nurkic, who has been a beast of late scoring at least 20 points in 6-of-7, including 27 points against Golden State a couple days after Christmas. Nurkic is doing most of his damage at the rim, with 75% of his shots in the last five games in the restricted area. Nurkic has made up for the slumping C.J. McCollum of late. After a tough stretch of the schedule, the Blazers are home and drinking good coffee against easier opponents for a couple.

12. Clippers (24-16, LW 12). The Clippers will be serious contenders on the free agent market — both Kawhi Leonard and Kevin Durant have been rumored… and maybe both could come — but don't ignore the here and now. Montrezl Harrell might be the leader in the Sixth Man of the Year race and is a nightly must watch. Consistency has not been the Clippers' hallmark of late, but the team has won three in a row and 7-of-10, using a softer part of the schedule to vault back up to the top four in the West — if the playoffs started today the Clippers would have home court in the first round.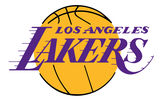 13. Lakers (22-19, LW 13). The Lakers are now 2-5 with LeBron out, and where they miss him most is in the fourth quarter and in the clutch The Lakers are shooting 36.7% in the clutch (last 5 minutes, game within 5 points) since LeBron's injury, scoring a league-worst 82.9 points per 100 in that stretch (the team is 1-3 in clutch games). Brandon Ingram just is not an "isolate him at the top of the key and let him go" kind of player, he can't get to his spots, and he struggles. Lonzo Ball has great instincts but doesn't read half-court plays well consistently, plus he is just not a threat to score on drives — he has no floater, can't finish at the rim consistently, and is in his own head about free throws so he avoids contact. This is not what the Lakers imagined.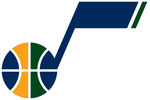 14. Jazz (20-21, LW 17). On paper the Jazz have been better than their record (they have the point differential of a 23-18 team) but it's time for that to start translating to wins. Utah has 8-of-9 at home (and 12-of-15) and this is when the push needs to come. Defenses have adjusted and taken away some of what Donovan Mitchell wants to do, and while he needs to grow his game to counter those defenses, what the Jazz really need is someone to step up as a secondary scorer and athlete. Quin Snyder's system can get them some buckets, but Utah needs a second scoring threat to reach the goals they have set for themselves this season.

15. Heat (19-20, LW 18). Miami had won 8-of-10, Hassan Whiteside was playing impressive defense in the paint and Justise Winslow was making it work as the point guard. But then came an ugly loss to the Hawks — how is this team 0-3 to Atlanta this season? — followed by a loss to Denver as the schedule starts to turn tough. Those banked wins should help keep them in the postseason, but they can't afford a losing streak the next couple of weeks. By the way, Dwyane Wade still knows how to make the highlight play.

16. Timberwolves (20-21, LW 20). Tom Thibodeau didn't build up enough good will in the organization and community to survive the Jimmy Butler trade, and so he's out and Ryan Saunders (son of Flip) is in. Minnesota has played better after Butler tried to sabotage the franchise, having gone 16-12 since Butler was traded (they got off to a fast a 9-3 start but are 7-9 since, mainly due to injuries to Derrick Rose, Jeff Teague, and Robert Covington). Karl-Anthony Towns has returned to his All-NBA form, but unless Andrew Wiggins consistently lives up to his status as a No. 2 option it will be difficult to grow and improve this capped-out team. Also, the Timberwolves have been dreadful in the clutch (-22.2 net rating, games within 5 points in the final 5 minutes) and that has to change.

17. Kings (20-21, LW 14). Back in October and November, the Kings were a ridiculously good clutch team, but that has changed lately. In their last 15 games, 12 have been within 5 points in the final 5 minutes and the Kings are lucky to be 5-7 in those games considering their -20 net rating. The Kings have slipped below .500, have lost 5-of-6, and while just 2.5 games out of the playoffs they can't afford a longer losing streak, it would be too hard to climb out of the hole. Which is why Tuesday's loss to a Devin Booker-less Phoenix is so ugly for them. The Kings have a couple winnable games against Detroit and Charlotte at home coming up before the schedule gets tougher, De'Aaron Fox and the Kings need to get wins now.

18. Hornets (19-21, LW 15). How far has Frank Kaminsky fallen? Staring center Cody Zeller is out (broken hand, he'll miss another month or so) and so James Borrego has gone to a starting front line of Devonte' Graham and Bismack Biyombo, and Willy Hernangomez got time at the give while Kaminsky ranks up DNPs. Charlotte's best look is closing with Marvin Williams at center, but that's not an all-game kind of thing. Kemba Walker is putting up All-Star level numbers and is even making half courters as he tries to run out the clock.

19. Nets (20-22, LW 22). Every time I write this I still shake my head, but it's true — if the playoffs started today Brooklyn would be in as the seven seed. It's not going to be easy for the Nets to hold on to that (they have a one-game lead over Detroit in the ninth spot) and Brooklyn has the toughest remaining schedule in the East the rest of the way. While making the playoffs would be huge, just the fact this team is in the mix will help them lure free agents this summer (the Nets will have ample cap space and are in New York). Sean Marks has been amazing as a GM turning this franchise around.
20. Pelicans (19-22, LW 23). Nikola Mirotic is missed in New Orleans. He has been out a dozen games now recovering from a sprained ankle, and without him the team has been 5-7, and while the offense has remained top 10 (it has slipped some without Mitotic's floor spacing) the defense has been bottom 10 and is costing them games. I know Pelicans fans are sick of Anthony Davis trade rumors, but it's not a media creation — teams around the league are obsessed with him and the fact the Pelicans are outside the playoffs has those teams convinced Davis is going to move on. Dell Demps is burning up the phone lines trying to trade for help, but this is a dead trade market.

21. Mavericks (18-22, LW 19). Fun summer question: Will Dallas try to bring DeAndre Jordan back? Or, the better question may be: At what discounted price would the Mavericks re-sign Jordan for? Jordan is averaging an efficient 10.9 points and 14.1 rebounds a game, and he leads all NBA centers in ESPN's defensive real plus/minus (although that is the perfect example of the eye test not matching the stats). Watch the games and he just doesn't seem to fit with Luka Doncic and the future of the Mavs. Jordan is a free agent this summer and will likely find the market much tighter than he expects, but could that lead to staying in Dallas?

22. Pistons (17-21, 21). The Pistons do a surprisingly good job of keeping teams from getting to the rim — they have given up the second fewest shots in the restricted area of any team this season (Milwaukee is first), but when teams do get in the restricted area they are shooing 68.5 percent, the highest percentage in the NBA. Once you get past the defense, there is no rim protection. Detroit has lost 7-of-9 and slipped out of the playoffs in the East, the team has struggled to score, and now it heads out on a five-game road trip through the West. That said, the Pistons have a relatively easy schedule the second half of the season.

23. Grizzlies (18-22, LW 16). Memphis has lost six in a row, 11-of-13, during those 13 games they have a net rating of -7.3 (third worst in the NBA and below the Bulls, Hawks, and Suns), and the team has slid out of the playoffs in the West. It's been ugly. The only thing we know for sure is Chandler Parsons will not be the Cavalry riding to the rescue (although it's difficult to imagine a scenario where he gets traded/bought out before this summer). The Grizzlies play the red-hot Spurs Wednesday then head out for 4-of-5 on the road.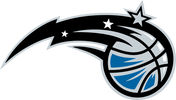 24. Magic (17-23, LW 24). Magic fans want to see Nikola Vucevic make the All-Star team — he's averaged 20.2 points and 12.1 rebounds a game, is shooting 38.1% from three, and his floor spacing and improved game have helped the Magic to what wins they have (17). Let's stipulate that Joel Embiid will be the starting center for the East, after that who from that conference gets a nod over Vucevic? Brook Lopez? Al Horford? Can't see it. The concern for Orlando is there is not just a center position, so if the coaches want to reward a lot of forwards — Pascal Siakam and Blake Griffin should make it in my book — Vucevic could get squeezed. I think Vucevic makes the cut, but it will fall to the coach's vote (they pick the reserves).

25. Wizards (16-25, LW 26). Washington is 3-3 since John Wall went out for the season, with a slightly above-average offense and a slightly below-average defense. Sadly, in the East that's enough to keep Washington's playoff hopes alive. The Wizards might be open to being sellers at the trade deadline, and while John Wall and Bradley Beal aren't going anywhere, the Wizards should be open to trading Trevor Ariza (again, he was picked up from Phoenix before the Wall injury). Ariza is the kind of veteran wing a number of playoff teams could want (the Lakers were very interested before), it would be a smart move by the Wizards to add some assets in a season they are not competing for anything of consequence.

26. Hawks (12-28, LW 25). Trae Young is being a bit more selective with his threes and has started to knock down his shots for the Hawks. In his last 10 games, Young is averaging 15.5 points a night and his hitting 50 percent of his 3.2 three-point attempts per game — a number well down from his season average of 4.9 attempts per game. He's got the passing skills and he's starting to figure out the NBA game. Atlanta went 0-3 on a road trip, came home for a night to beat the Hawks, and then went back on the road and fell to Toronto. Atlanta has two more games left on this road trip.

27. Suns (10-32, LW 27). I know Suns fans want to see Devin Booker in the All-Star Game, but it's a long shot. In part because the Suns stink. More than that, the West is just stacked at the guard spot. Stephen Curry and James Harden will be the starters (we can assume), after that there are three or four more guard spots to divide up between Damian Lillard, Russell Westbrook, Klay Thompson, Luka Doncic, Mike Conley, and Donovan Mitchell, among others. Hard to see Booker, as good as he is, cracking that group. Tuesday's come-from-behind win against Sacramento (without Booker) snapped a six-game losing streak, just in time for Phoenix hit the road for 5-of-6.

28. Bulls (10-30, LW 28). Chicago wants to be sellers in the next month heading into the trade deadline. They just moved Justin Holiday to Memphis, a move that frees up minutes for Chandler Hutchison. Ideally, the Bulls would like to trade Robin Lopez, but he makes $14.4 million this season and it's going to be hard to find players to match that salary the Bulls would want to bring in. Most of the league expects the Bulls will fall short in finding a trade and will just buy him out after the deadline, and a number of teams are ready to pounce if that happens.

29. Knicks (10-31, LW 29). Coach David Fizdale on the Knicks' defensive struggles: ""I think just figuring out what these kids can handle and what was a little bit too much. This first half of the season was figuring that out. I think now I'm starting to see, OK, this is the kind of thing that they can really hang their hat on and here are the things we probably should stay away from. Moving into the second half of the season we're going to try to trim it and simplify it that way for them, so that we can maybe find some consistency in the second half."

30. Cavaliers (8-33, LW 30). They have lost 10 in a row, Kevin Love is not going to return for a few weeks, and the one favor they did for an agent — putting together the offer sheet for Patrick McCaw to get him out of Golden State, then cutting him so he could be an unrestricted free agent — has the NBA league office investigating if the Cavs tried to circumvent the salary cap. Just nothing is going right for this team.