The Warriors don't care enough about the regular season to string together a series of wins and grab the top spot. Meanwhile, the Bucks and Raptors keep winning and keep playing like they care, so they are on top.

1. Bucks (23-10, last week No. 3). Milwaukee keeps racking up impressive wins, but it was their one loss that was interesting this week. Miami zoned off for stretches, cut off Giannis Antetokounmpo on the drive (as much as any team can), and made the Bucks beat them with jumpers — and the Bucks shot 9-of-43 from three. I expect we will see more of that philosophy going forward and into the playoffs (not the zone, but the idea of packing the paint). The Bucks — 34.8% from three as a team this season, 17th in the league — need to make teams pay for that strategy with jumpers. On Christmas Day, Giannis Antetokounmpo made his MVP case on national television (yes, it still counts if you do it against the Knicks).

2. Raptors (25-10, LW 4). Every Raptors' fans' Christmas list had "Kawhi Leonard signs long-term in Toronto" at the top of it. We'll see if Santa makes a special July trip to Toronto. Rumors fly around the league constantly, but only Leonard really knows what Leonard is thinking, and he's not talking. Right now, on the court, the Raptors are flat — 5-5 in their last 10 with a middle-of-the-pack net rating (+2.4) in that stretch. Injuries and road games have played into that. One bright spot for the Raptors this season is the play of Kawhi Leonard in the clutch: he is shooting 60% overall and 50% from three in the final five minutes of a game within five points. The Raptors needed that.

3. Warriors (23-12, LW 2). Every week I want to move Golden State into the top spot in these rankings — I still believe that, when they are focused, the Warriors will be clear and away the best team in the league — they go out and have a disinterested, clunker game like they did on Christmas. So there they are in third. Also, the "death lineup" — Stephen Curry, Klay Thompson, Andre Iguodala, Kevin Durant, Draymond Green — has played just 37 minutes this season and is -5.6 per 100 in that limited run.

4. Pacers (22-12, LW 6). Indiana got a lot of praise for signing Tyreke Evans this past offseason, he was going to be the boost their bench needed. Nope. He has been a disappointment – 36.3 shooting percentage, 47 percent true shooting percentage (way below the league average), and a PER of 11 (down from 21.1 last season in Memphis). The Pacers are winning without Evans, but they could use him. Indiana continues through a soft part of the schedule this week, with two against the Hawks and one against the Pistons.

5. Nuggets (21-10, LW 1).. The Nuggets had a light stretch of the schedule — one game over seven days (an ugly loss to the Clippers) — at just the right time as three starters (Gary Harris, Paul Millsap, Will Barton) remain out with injuries. The Nuggets have struggled defensively on the road, giving up seven more points per game, and they are just 8-7 away from the Pepsi Center, and that loss to the Clippers was the start of 7-of-11 away from home.

6. Celtics (20-13, LW 5). The Christmas Day win over the Sixers seemed to establish the offensive pecking order for the Celtics — Kyrie Irving eats first, then everyone else. That sense of an offensive order is something Boston has lacked this season. Getting healthier (Al Horford and Marcus Morris back, but losing Aron Baynes to a broken hand) certainly helped them win a couple in a row. Now comes a real test on the road at Houston, Memphis, and San Antonio. But if Kyrie Irving can do this with Jimmy Butler draped on him, the Celtics are in a good place.

7. 76ers (22-13, LW 8). Philly lost in OT to the team that knocked them out of the playoffs last season but their were positives to take away, including Joel Embiid dropping 34 and 14 in the game (he struggled in the playoffs last season against Al Horford). The Sixers have gone 3-4 in their last 7 (although their net rating of +4.2 in that stretch suggests it's a fluke) and the loss in Boston was the first of five in a row on the road as they head West.

8. Rockets (18-15, LW 11). Chris Paul is out for a couple of weeks with a strained hamstring, and as Bobby Marks of ESPN noted this is the ninth time since 2012 CP3 has missed time with a hamstring injury. That's concerning. Before this latest injury the Rockets were 0-5 with Paul out of the lineup this season but they have gone 2-0 without him this week including James Harden going off on Christmas Day.
Harden has scored at least 30 points in 7 straight games and is carrying the offense — and the Rockets back into the playoffs as the team has won 7-of-8.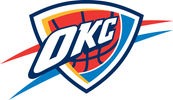 9. Thunder (21-12, LW 7). When Paul George, Russell Westbrook, and Steven Adams share the court together this season, the Thunder outscore opponents by 10.5 points per 100 possessions. The fact that the Thunder's overall net rating is five points lower than that on the season speaks to the lack of depth around that strong core. Talk about OKC with scouts/executives around the league and there is a split about how far they can go with this lineup in the playoffs — some think their defense will carry them to the Conference Finals, others think you can scheme for OKC's scorers and they will be out early. Hopefully, they're healthy in April so we can find out.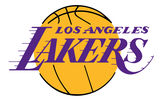 10. Lakers (20-14, LW 10). It was a little jarring to see LeBron James leave the game with an injury on Christmas Day — the league may never have had a more durable superstar (and few have prioritized injury prevention and care like he has). Fortunately, the MRI came back clean and LeBron likely only misses a few games. The Lakers shot well from three against the Warriors (39.4%), a welcome change from the previous four games when Los Angeles struggled from deep and went 1-3. The Lakers are not loaded with shooters but they need to hit enough threes to keep the defense honest.

11. Trail Blazers (19-15, LW 9). Portland struggled to stop Utah from scoring on Christmas — and the Jazz do not have the most dynamic offense in the league — but that speaks to one of Portland's problems of late. In their last 13 games, the Blazers have allowed 112.1 points per 100, which is fifth worst in the league. The offense, especially with the bench struggling, cannot make up for that. A tough stretch of six games coming up for the Trail Blazers, starting Thursday with a home-and-home against the Warriors.
12. Spurs (18-16, LW 12). Go ahead and say the Spurs take too many midrangers if you want, they have won 7-of-9 and in that stretch have the best offense in the NBA scoring 120.3 points per 100 possessions. Their role players have stepped up as snipers and the Spurs are hitting threes at a 47.1% clip in their last nine (but taking the second fewest in the league, 23.1 per game, in that stretch). This was a team a few weeks ago three games below .500 and looking like they would fade from the playoff picture, now the Spurs are ninth in the West just half-a-game out of the playoffs.

13. Kings (18-15, LW 13). The dynamic play of De'Aaron Fox this season has overshadowed his backcourt teammate — Buddy Hield has been a sniper and scoring machine this season, averaging 20.4 points a night (leading the Kings), taking 45.6% of his shots from three and hitting 44% of them (and those aren't corner threes either, he likes to be above the break). Hield has thrived in transition ant the pace the Kings are playing, often running to the arc and getting a clean look at a three. He has found his role in the NBA and is thriving in it.

14. Clippers (19-14, LW 16). A couple of wins last week against other teams in the playoff chase — Dallas and Denver — may be signs that Los Angeles has stabilized the ship after rough patch. Still, in their last 10 games the Clippers have allowed 116.6 points per 100 possessions, the second worst defense in the NBA over that stretch (sandwiched between the Knicks and Cavaliers, not exactly great company). A challenging week — Kings, Lakers, Spurs, 76ers — will give us a sense of if things have improved or not.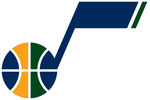 151. Jazz (17-18, LW 21). A quality win on Christmas Day over Portland was the latest sign Utah has found it's defense again — in its last seven games it has allowed less than a point per possession (95.5), best in the NBA. The offense is still bottom 10 over that stretch but looked good against Portland on a big national stage — if Donovan Mitchell and the offense can just be average to good while the defense locks teams down, the Jazz will be poised to go on a run and get back in the playoff picture.

16. Hornets (16-16, LW 17). Charlotte is treading water (5-6 in their last 11) mostly because Kemba Walker continues to struggle — 19.8 points per game his last 10 but shooting 37.4% overall and 29.5% from three (his pull-up three is one of his biggest weapons). The Hornets were pretty average through a soft, home-heavy part of the schedule the past couple of weeks, they did not bank wins, and that could come back to bite them later in the season.

17. Grizzlies (17-16, LW 15). The Grizzlies starting five — Mike Conley, Marc Gasol, Garrett Temple, Kyle Anderson, and Jaren Jackson Jr. — is the third most heavily used lineup in the NBA at 326 minutes, and they are +11.2 per 100. After that, the lack of depth on this roster catches up with Memphis. After going 1-3 on a recent road trip the Grizzlies have 4-of-5 at home, with some winnable games, starting with Cleveland Wednesday.

18. Heat (16-16, LW 24). Winners of five in a row and 9-of-11, a streak due to a top four defense in the league in that time (the offense is bottom 10 in that stretch). That's not likely to improve with Goran Dragic out for a couple of months, coach Eric Spoelstra has said Justise Winslow will be the point (really a point forward) for the team in his absence. The good news for Miami as it fights to keep a playoff spot is it has 7-of-9 at home coming up.

19. Pistons (15-16, 18). This ranking feels almost too high for a team that has lost 9-of-11 and is in danger of falling out of the playoffs entirely. The problem during this stretch is on offense, where the Blake Griffin led team is scoring 101.7 per 100 in their last 11, third worst in the NBA. The main issue is their biggest concern all season: This is just not a good shooting squad. They have a dreadful team true shooting percentage of 51.8 in the last 11 games, worst in the NBA. The Pistons also have turned the ball over more of late, which doesn't help matters.

20. Mavericks (15-17, LW 14). Losers of six in a row, the Mavs have yet to win a game with Dirk Nowitzki in the lineup, which is both a concern and not the sendoff the future Hall of Famer deserves. That said, Nowitzki isn't himself playing 8 minutes a game, averaging 2.2 points a night, and when you see him in person and how he struggles to move well, it's just hard to watch for such a great player. Everyone is distracted from the Nowitzki issue because Luka Doncic is doing this:

21. Timberwolves (15-18, LW 19). We keep waiting for teams to fall out of the playoff chase in the West, Minnesota may be that team. The Timberwolves currently sit 13th in the West, three games out of the playoffs, they are 4-6 in their last 10 with a top-10 offense but a bottom-five defense. Which is a big disappointment for a team we thought was on the rise in the West back at the start of this calendar year. Minnesota is 1-1 so far in a stretch of 6-of-7 on the road.

22. Nets (16-19, LW 22). Winners of 8-of-9 the Nets find themselves as the nine seed in the East just a couple games out of the playoffs. Which is a testament to the culture being built in Brooklyn. They have done it with a top-five offense carrying a bottom-10 defense during that stretch, not ideal but it is working. The Nets now have a home-and-home coming up against the Hornets, one of the teams they are chasing.
23. Pelicans (15-19, LW 20). Losers of four in a row, and that can't be blamed on the well-coordinated media blitz of leaks/comments by LeBron James and his camp trying to sway Anthony Davis to come to Hollywood. Is that kind of move by LeBron's team fair? Whoever told you the NBA was fair? The fact that New Orleans had to answer questions is not that big a deal — if answering questions is disrupting your franchise the problem isn't the questions — and the questions about how this team was built around Davis over the past seven years are legitimate.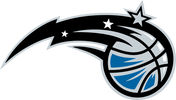 24. Magic (14-18, LW 23). The Magic are 2-6 in their last eight, and those wins were ugly affairs in Mexico City. The problem is the offense, which was a concern going into the season but has cratered of late scoring less than a point per possession in this stretch. Aaron Gordon looked like a rejuvenated player living up to his new contract early in the season, but in the last five is averaging 11.2 points per game on 32.7 percent shooting (although he is hitting 38.9 percent from three). The Magic need to find a way to rack up some wins at home in the next few days because on New Year's Eve they start a six-game road trip.

25. Hawks (9-23, LW 29). Atlanta is on a three-game winning streak and got those last two on the road in New York and Detroit. They've done it with a balanced attack and some good games from their veterans Vince Carter and Jeremy Lin, plus some solid defense. Expect the Kent Bazemore trade rumors to start to ramp up after the first of the season, although matching his $18.1 million salary for this season (with a player option for $19.3 next season he will certainly pick up) makes it tough to find a home for him.

26. Wizards (13-21, LW 25). Among the plethora of problems facing the Wizards, they have not had Otto Porter for the last seven games (and it will be eight) due to a knee issue. Porter himself has not been a game-changer this season, they just traded for Trevor Ariza, but the Wizards gave up some depth in that trade to get the veteran wing and that lack of depth is exposed with Porter out. Washington has a stretch of games where they could get some wins — at the Pistons, then hosting the Bulls, Hornets, and Hawks — but whether Washington will care or play hard enough to win those games remains to be seen.

27. Suns (8-26, LW 26). It feels like Deandre Ayton is getting a bit overlooked this season. Yes, his defense is terrible right now and he is reliant on someone setting him up (72.6 percent of his two-point shots are assisted), but the rookie is averaging 16.3 points and 10.6 rebounds a game. He has a lot of offensive skill and as the Suns put a better team around him Ayton can be a cornerstone. The brief high of the four-game winning streak came crashing own with losses to the Wizards and Nets, leaving the Suns 2-2 on their current road trip.

28. Bulls (9-25, LW 30). It's hard to rebuild when guys can't stay healthy: Since Lauri Markkanen, Kris Dunn and Zach LaVine joined the Bulls the team has had 114 regular-season games, but those three have played together in just 14 of them (and less than 5% of the available minutes in that time). Right now both LaVine and Bobby Portis are out with sprained ankles. That said, the Bulls have won a couple in a row against other teams down here at the bottom of the rankings, giving them a little boost out of the power ranking cellar.

29. Knicks (9-26, LW 28). The Kristaps Porzingis update saying he will be re-evaluated in February is a good sign. Ideally the Knicks would like to get KP a few games at the end of the season, just to jumpstart his offseason workouts (and let any potential free agents know he will be there in 2019-20). The Knicks are of five in a row — including the Bucks on national television on Christmas Day — and New York is about to head out on a six-game road trip.

30. Cavaliers (8-26, LW 27). The only questions left about this season in Cleveland is can they get anything of value in trades for J.R. Smith or anyone else on the roster. Cleveland would be happy to find a taker for Kevin Love, but with him stepping into a massive extension and missing time due to a toe injury there's no chance he's traded before the summer, and even then it seems unlikely.