Those rumors about Boogie looking better and better…
DeMarcus Cousins was getting in some post work against Kevin Durant and… damn.
Boogie was working KD all over the court.
Durant tried to cover himself on social media.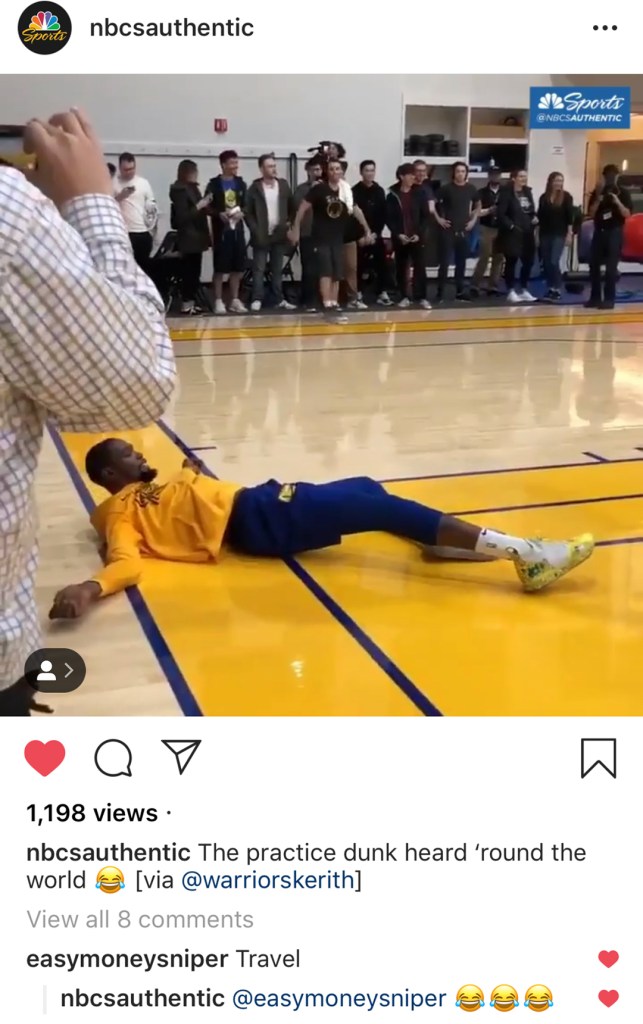 Cousins looks good in these selected clips, how well he's really moving laterally or in game-like situations is a different question. The Warriors wisely continue to refuse to put a timeline on his return (recoveries have setbacks, no reason to put a date out there only to have "Cousins wasn't ready/is healing slowly" stories out there). The buzz I have heard from sources is to think more like February, but nobody knows for sure.
Durant probably thinks Cousins could go right now.