The Rockets were hot from beyond the arc.
How hot were they?
Michael Carter-Williams made a 3-pointer.
His triple with 31 seconds left in a win over the Wizards tonight gave Houston the record for 3-pointers in a game (26). That broke the previous market (25), set by the Cavaliers in 2017.
The all-time leaderboard: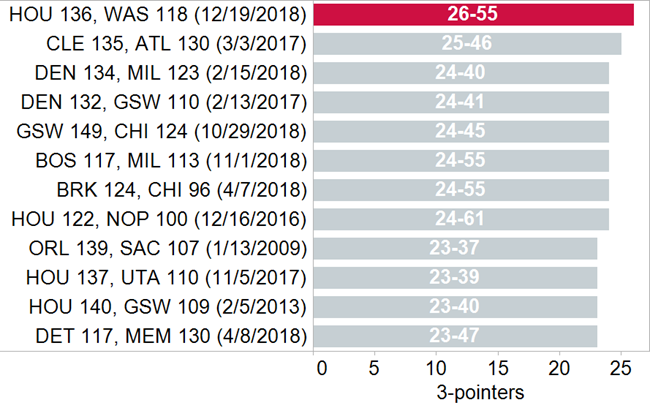 Several Rockets contributed to the record:
This is the type of record that could get broken again soon, maybe by the Rockets. Teams shoot so many 3s now, and nobody attempts more per game than Houston.