For the second time this season, Denver moves to the top of the power rankings, holding off the healthy and improving Warriors. At the other end of the scale, the Bulls are the new occupants of the cellar.

1. Nuggets (21-9, last week No. 6).. Mention Denver as a potential Western Conference Finalist and the question is quickly thrown back: "Is this team for real?" If you're looking for a sign how about this: The Nuggets are 12-3 against teams over .500, best record in the NBA. Think a contender needs a star? Nikola Jokic is pushing his way into the fringe MVP conversation. Denver has won four in a row (on a homestand) but now have 7-of-11 on the road, where it is just 8-6 this season. Too bad no Nuggets on Christmas, just so we could see Jokic do more things like this.

2. Warriors (21-10, LW 4). The Warriors are still coasting through the regular season, as evidenced by their disinterested loss to the Raptors a week ago (when Toronto was on a back-to-back and without Kawhi Leonard). Have your doubts about the depth and everything else if you want, but when Stephen Curry, Klay Thompson, Kevin Durant, and Draymond Green are on the court together they are +12.8 points per 100 possessions. The Warriors will flip the switch when it matters. Like Christmas Day against LeBron James and the Lakers.

3. Bucks (20-9, LW 1). The Bucks have won 4-of-5, but the one loss was a blowout to the Pacers and it raised some concerns. At the top of the list right now is Khris Middleton, who is shooting 31.5 percent overall and 26.7 percent from three over those last five games. The Bucks need him to get right because Giannis Antetokounmpo and friends got the Christmas Day game they wanted, at noon in Madison Square Garden against the Knicks.

4. Raptors (23-9, LW 3). Toronto has some of the most impressive wins of the NBA season… and just as many baffling losses. Recently, the Raptors won back-to-back games on the road against the Clippers and Warriors without their best player — Toronto is 7-1 without Leonard this season — then dropped games at Portland and Denver. Both of those losses were without Kyle Lowry (thigh contusion) and it speaks to how crucial he is for this team to thrive. Overall the Raptors have dropped 4-of-6 and have an interesting test against the red-hot Pacers Wednesday night.

5. Celtics (18-11, LW 8). Boston's offense was on fire — even with Marcus Smart in the starting lineup — during their eight-game win streak (which ended in Detroit last weekend). This was a bottom five offense for much of the start of the season but in the last nine games (including the Detroit loss) the Celtics had a 120.6 offensive rating and shot 40.4 percent from three. With Gordon Hayward moved to the bench and Al Horford surprisingly looking a step slower, much of the offensive load has fallen on Kyrie Irving, and he has been up to the task.

6. Pacers (20-11, LW 9). Indiana had won seven in a row and turned heads, at least before a surprising home loss to Cleveland Tuesday. While much of the Pacers' run has come against a soft spot in the schedule, they knocked off the Bucks and Sixers in this stretch, and they have outscored opponents by 9.7 per 100 possessions in their last eight (including Tuesday's loss), second best in the NBA. December win streaks are not harbingers of playoff success, but ignore the Pacers at your own peril. This team can play.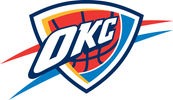 7. Thunder (19-10, LW 2). Who leads OKC in scoring, three point shooting percentage, PER, and has been the team's MVP this season? Paul George. Not that guy with the MVP trophy at home, the other star. George is averaging 24.9 points per game and his play has got him in the early All-NBA team discussion. The Thunder have 7-of-9 coming up on the road (where they are 7-7 this season) and that includes a Christmas Day game at Houston.

8. 76ers (20-12, LW 5). A couple of rough losses last week (Pacers and Nets) with Jimmy Butler on the sidelines. That is less about Butler and more about how this team lacks quality depth, they are not getting consistent quality play out of guys like Furkan Korkmaz and Wilson Chandler (Philly misses the guys it traded to get Butler – still a good trade, but there were sacrifices). Fun prime-time Christmas Day showdown with the Celtics.

9. Trail Blazers (17-13, LW 14). Two quality wins last week (Toronto and the LA Clippers) stopped the bleeding of a 3-8 stretch. Part of the reason for the Blazers' fast start (12-5) was the play of the Evan Turner and the bench, but that has fallen off so hard that coach Terry Stotts has gone back to keeping one of Damian Lillard or C.J. McCollum on the court at all times. You can watch those rotations in the Christmas Day nightcap, where Portland travels to Salt Lake City (the Jazz are playing better than their record indicates, that will be an interesting game).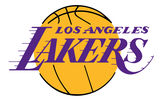 10. Lakers (18-13, LW 7). For those of you tracking how well LeBron James is meshing with the young Lakers, know that L.A. is +1.9 per 100 when LeBron and Lonzo Ball share the court. When LeBron and Brandon Ingram share the court it's just +0.5. (The best is LeBron and Josh Hart, +8.3.) Los Angeles just went 1-3 on a road trip, including ugly losses to the Wizards and Nets. The Lakers are 8-3 vs. teams over .500 and 10-10 against teams under that mark. Does that mean it's good news they get the over .500 Warriors on Christmas Day?

11. Rockets (15-14, LW 21). Eric Gordon has moved into the starting lineup, James Ennis is coming off the bench, and in spite of that — Gordon has struggled and Ennis got injured — the Rockets have won four in a row, all against good teams in the West. What changed? Their defense has moved from bottom-five abysmal to league average in those wins, and in two of those games James Harden went off like a guy who wants to keep his MVP trophy. He had 50 points against the Lakers and 47 against the Pacers. Yes, he traveled on that setback everyone saw vs. Indy. Yes, he's frustrating to play against. But Harden is an elite scorer and when he is on opponents are helpless.
12. Spurs (16-15, LW 19). San Antonio won 5-of-6 during its recent homestand, and we're just going to ignore that baffling loss to Chicago (blowing a 21-point lead). The Spurs have been dominant during this stretch (best offense in the NBA, second best defense over that stretch) and they have done it with balance. That said, the loss to the Bulls was a reminder of the inconsistencies of this team. Starting Friday in Minnesota the Spurs have five games in a row against other teams fighting for playoff slots in the West.

13. Kings (16-14, LW 18). No Marvin Bagley III for at least another week due to a bone bruise in his left knee. The rookie made headlines anyway this week when coach Dave Joerger praised Luka Doncic and some interpreted that as a shot at Bagley (when in reality it was a shot at the front office). Joerger then tried to make up for it comparing De'Aaron Fox and Bagley to Westbrook and Durant. Even when the franchise is playing well — much better than expected — and in the playoff mix, they can't stop the petty, distracting sniping.

14. Mavericks (15-14, LW 12). It's good to see Dirk Nowitzki back on the court, but he is playing a very limited role through three games — 7.3 minutes a night, scoring 2.7 points per game and shooting a very un-Dirk like 37.5 percent. He'll get better, but he's not the focal point of this team any longer. Dallas has lost three straight, that despite getting J.J. Barea back from a sprained ankle. Tuesday's loss in Denver was the start of 9-of-11 on the road, much of that against other teams in the West battle. The next few weeks could make or break their season.

15. Grizzlies (16-14, LW 11). Joakim Noah is giving Memphis between 14 and 15 minutes a night off the bench, and the defense remains solid when he is on the court (1.2 points per 100 better than when he's off). The problem is the offense nosedives with him out there, more than 10 points per 100 worse (which is not all about Noah, the Grizzlies weak bench is all to blame). The Grizzlies have lost 5-of-6 and have three games remaining on a tough road trip through the West.

16. Clippers (17-13, LW 10). Losers of four in a row, all without Lou Williams, but the Clippers problems go farther back than that, they have dropped 6-of-7, the lone win in that stretch came in overtime against the Suns team without Devin Booker. While Tobias Harris is in a slump and the offense without Sweet Lou is struggling, the bigger problem is on defense where the Clippers are allowing 121 points per 100 in the last four games and 115.9 in the last 10 (both worst in the NBA). Things don't get easier for the Clippers with their next six against teams in the playoff hunt in the West.

17. Hornets (14-15, LW 16). Charlotte goes as Kemba Walker goes, and in the last 10 games that has not been good. Walker is shooting 33.7 percent in those 10 and 24.7 percent from three, is scoring six fewer points per game and the Hornets are getting outscored by 4.7 per game with him on the court. That said, the Hornets are 5-5 in that last 10 including wins over the Nuggets and Bucks, but they are not going to be able to sustain that level of winning — or make the playoffs — if Walker does not get his mojo back soon.

18. Pistons (14-14, 13). Detroit pulled off one of the most improbable wins of the season last Saturday: The Pistons had lost six in a row, the Celtics had won eight in a row, and yet it was Detroit's night. That, however, is the Pistons lone win in their last eight games. The good news is the schedule eases up a little: Minnesota, Charlotte, Atlanta, an Washington are the next four. That should help Detroit get its footing back.

19. Timberwolves (14-16, LW 15). Since the Jimmy Butler trade, the Timberwolves are 8-3 at home but 2-4 on the road, and that includes a recent four-game losing streak. In that losing streak their defense, particularly chasing teams off the arc, came undone. That's nothing new, the Timberwolves have a defensive rating that is 9 points worse per 100 — or, to go old school, they have given up 9.5 more per game — away from Target Center. The concern about that is starting Friday in San Antonio the Timberwolves are back on the road for 6-of-7, they can't afford to slide farther down the standings in the West.
20. Pelicans (15-16, LW 17). Despite Anthony Davis playing like an MVP and Julius Randle beasting on everyone, the Pelicans are treading water — their last 10 games have gone win, loss, win, loss, etc. The Pelicans offense has been a little better than average, their defense about average, during that stretch, but the Pelicans just can't string together wins and they remain 12th in the West (1.5 games back of the eight seed). No team is being more active and aggressive heading into the trade deadline, management wants to impress Davis and prove he can win in the Big Easy before what will be a big summer for him.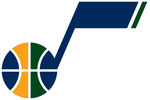 21. Jazz (14-17, LW 20). This feels to low for how the Jazz look on paper and with their point differential, but then again they have lost 4-of-5. Utah has been the unluckiest team in the NBA this season, they have the point differential of a 17-14 team (according to Cleaning the Glass, which means stats without garbage time included). Utah has played the toughest schedule in the NBA so far and it shows. It doesn't get easier this week with the Warriors, Thunder, and the Trail Blazers twice, once on Christmas Day.

22. Nets (14-18, LW 24). The scrappy, never-say-die Nets are winners of six in a row (with wins over the Raptors, Sixers, and Lakers in there). They've done it with an elite offense (117.6 points per 100 possessions in the streak, third best in the NBA) covering up for a still bottom 10 defense. Great move signing Spencer Dinwiddie to an extension, he's the kind of tough, smart player that epitomizes the Nets.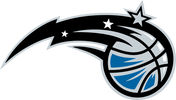 23. Magic (14-15, LW 23). No team gets to the free throw line less than Orlando, their free throw rate of 15.3 is worst in the league. Which is interesting in that the team drives the lane 41.3 times per game, right about the middle of the pack (18th in the league), the Magic just don't draw contact. That was some ugly basketball played in Mexico City last week, but the Magic won both games there so it looked pretty to them.

24. Heat (13-16, LW 22). Miami has hung on without Goran Dragic, who missed 12-of-14 with knee soreness (the Heat went 6-6) but can they sustain that over the next couple of months now that he is out with knee surgery? The Heat are -5.8 per 100 without Dragic, almost all of that drop coming on the offensive end. Also, now Pat Riley and the Heat will become the target of other teams thinking the Heat will be sellers at the deadline.

25. Wizards (12-19, LW 25). Washington went out and got Trevor Ariza, the kind of solid wing presence on the court and professional off of it that management hopes can turn the season around, but it feels like they could have gotten more than that for Kelly Oubre. Nothing sums up the Wizards' season better than an impressive win at home against LeBron and the Lakers where John Wall is engaged and dropping 40, then turning around and losing to the Hawks. Ariza is not going to fix that.

26. Suns (7-24, LW 30). Winners of three in a row, and they "won" the trade with the Wizards, too (although there were no real winners in that deal, except maybe for Memphis for not being a part of it). Kelly Oubre will be more engaged and play hard in a contract year for the Suns, plus he can still be traded before the deadline (just not in a package with other players, has to be alone). Phoenix could have held on to Austin Rivers and tried to find a trade for him as well, but they decided to let the guard walk and save some money on the buyout.

27. Cavaliers (8-23, LW 28). Kevin Love is out until January, Tristan Thompson remains in street clothes, and the most interesting thing around the Cavaliers right now is J.R. Smith trade watch. There has not been a lot to celebrate in Cleveland this season, so they joy of the Cavaliers after Larry Nance's tip-in to beat the Pacers was fun to see. Plus, what a great play.

28. Knicks (9-23, LW 27). In his last five games, four of them starts, Kevin Knox has averaged 19.4 points per game, is shooting 41.7 percent from three, and is grabbing 6.8 rebounds per game. His confidence is growing. The Knicks have lost 7-of-8 but because they're the Knicks can see them Christmas Day as they try to slow down Antetokounmpo and the Bucks. Good luck with that.

29. Hawks (7-23, LW 26). No team in the NBA is playing faster than the Hawks, who averaged 106.6 possessions per game (a full possession faster than the second place Kings). Play fast, play poor defense, turn the ball over too much and things happen like giving up 144 points to the Nets. Three point line, imaginary four point line, it doesn't matter — Trae Young continues to struggle with his shot from beyond the arc.

30. Bulls (7-24, LW 29). The Bulls have lost 11-of-13 with an offense in that stretch scoring less than a point per possession (worst in the league by far in that time). Now Jabari Parker has been benched and Zach LaVine is out injured, that's not going to help the Bulls offense (it could be good for their defense, however. With Lauri Markkanen and Bobby Portis healthy and playing well, Parker moves onto the trade block but it will be interesting to see what Chicago can get for him (Parker has a team option for $20 million, making him valuable for a team looking to clear cap space and willing to send Chicago picks/young players).