The Bucks have had the best net rating in the league much of the year, they have the leading MVP candidate in Giannis Antetokounmpo, and now they have the top spot in these rankings. At least until the finally healthy Warriors really get rolling again.

1. Bucks (18-8, last week No. 5). Kawhi Leonard, who was matched up on Giannis Antetokounmpo in the showdown last week (that the Bucks won) was asked what has the Greek Freak done to step up his game this season: "He's very aggressive. He got better knowing himself and who he's playing with. He's just more comfortable on the floor." The transformation of the Bucks offense remains one of the most eye-popping things in the league, last season the Bucks took an average of 17.3 midrange shots per game, this season that is down to 6.2. The Bucks are 5-5 on the road this season, allowing 8 more points per game, and now they have 6-of-7 away from home.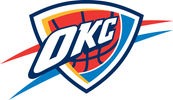 2. Thunder (17-8, LW 3). Oklahoma City has won 5-of-6, and while they've done it against a soft part of the schedule with a scare (Brooklyn) and an ugly loss (Chicago) mixed in, their defense keeps them within striking distance of the top. The schedule gets tougher now, we'll see how they fare (they did beat Utah Monday). Russell Westbrook is averaging a triple-double again — 22.1 points, 10.6 rebounds, and 10.2 assists per game — again, but his efficiency has slipped, he's hitting just 21.8% from three and 61.8% on free throws (it was his efficiency when carrying a bigger offensive load that won him the MVP a couple years back).

3. Raptors (22-7, LW 2). How is Southern California guy Kawhi Leonard adapting to the cold of Toronto? "Just wear a jacket," Leonard said Tuesday night. "We're in a building. We're not outside playing in the snow. And it's good scenery." Kyle Lowry snapped out of the worst shooting slump of his career Tuesday, shooting 8-of-13 and hitting some tough shots in a win over the Clippers (Lowry had shot 8-of-42 over his previous five games, 5-of-32 from three). Tuesday's easy win over the Clippers starts a 4-game swing through the West and 7-of-9 on the road.

4. Warriors (19-9, LW 8). Stephen Curry returned to the lineup last week, Draymond Green was back on Monday, the Warriors have now won 4 in a row and are just percentage points out of the top spot in the Western Conference. For all the drama and hand-wringing about their internal squabbles, lack of depth, and questions about their health/wear and tear they are still right at the top of the West and now are poised to go on a run and remind everyone who the heavy favorite in the NBA is.

5. 76ers (19-9, LW 6). Joel Embiid may feel uncomfortable being asked to space the floor more since the arrival of Jimmy Butler (although he's gotten more paint touches per game after the trade compared to before), but the big three is working: When Ben Simmons, Butler, and Embiid share the court the Sixers are +7.8 per 100. Add starters J.J. Redick and Wilson Chandler into that and the five-man starting unit for the Sixers is +12.4 per 100. Philly has won 6-of-7 behind them.

6. Nuggets (18-9, LW 1).. Injuries are crushing this team right now: Paul Millsap will miss 3-4 weeks with a broken toe, then there's Gary Harris (groin), Will Barton, and Isaiah Thomas (hip), and we haven't even seen first-round pick Michael Porter Jr. (nor will we this season most likely). Things got so bad Denver signed Nick Young as an injury replacement. All the missing bodies led to losses in Charlotte and Atlanta last week, but this team has banked enough wins to stay afloat in the West, plus they still have Nikola Jokic.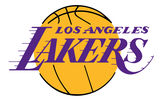 7. Lakers (17-10, LW 9). The Lakers have an insanely good defensive net rating of 95.2 when Tyson Chandler is on the court this season, which is why the Lakers are +12.8 per 100 when Chandler is on the court this season. He was the defensive anchor they needed. Something to watch: How much the second unit suffers without Brandon Ingram (out for a couple of weeks with a sprained ankle), he was often the main shot creator with that unit (the Lakers were -15 Monday vs. Miami in the 10:29 LeBron was on the bench).

8. Celtics (16-10, LW 10). Winners of six in a row and they have outscored opponents by 25.6 per 100 in that stretch. Granted, a lot of that is against a soft part of the schedule (which continues for the next week) but it's still confidence-boosting wins for a team that needs it. At the heart of Boston's run is they are shooting the ball much better from three, 42.7% in those six games (the Celtics struggled to start the season from deep, shooting 32.8% from beyond the arc in October).

9. Pacers (17-10, LW 11). Indiana may get Victor Oladipo back soon, but they have impressed going 7-4 without him during this stretch with a +6.5 net rating in that time. Two things have keyed this run. First, the Pacers have the second best defense in the NBA over the last 11 games (allowing 101.7 points per 100 possessions). The second is the strong play of the Pacers' bench, which has the second best net rating of any second unit in the NBA, +4.4 per 100.

10. Clippers (17-10, LW 4). Los Angeles has lost 3-of-4, including having the Raptors hand them their worst loss of the season Tuesday. The Clippers aren't sneaking up on anyone anymore. "We aren't the Clippers flying under the radar," Patrick Beverley said after the latest loss. "People and teams understand our success and they are coming out ready. Not ready, actually, throwing the first punch." The Clips need to punch back, their next nine games are against West teams in the playoff hunt.

11. Grizzlies (15-11, LW 12). Joakim Noah stepped right into the rotation in Memphis, playing almost 17 minutes a night off the bench, averaging 6.8 points and 4.3 rebounds a contest. Small sample size, but the Grizzlies' defense has been slightly better with him on the court so far but the offense has taken a real hit in those minutes (there's a lot of noise there, considering he's out with the second unit on a team short of playmakers). They have gone 2-2 through a stretch of games against other teams in the West playoff hunt, and Monday's game in Golden State starts a swing of four in a row away from home.

12. Mavericks (14-11, LW 14). Dallas' bench has the best net rating of any in the NBA, +4.5, and Rick Carlisle deserves a lot of credit for once again finding ways to make misfit pieces fit together and excel. This week brings the Luka Doncic revenge tour — he is going up against the teams that passed on him in the draft. It's Atlanta Wednesday, Phoenix Thursday, and Sacramento Sunday. Those teams had better hope Doncic does not do to them what he did to the Houston Rockets, scoring 11 straight points to turn a likely loss into a win in the final minutes.

13. Pistons (13-12, 7). After spoiling Stephen Curry's return and beating the Warriors, the Pistons have dropped five in a row. The problem is on the offensive end, where the injuries to Reggie Bullock, Stanley Johnson, and Ish Smith has hurt production and taken away key three-point shooters and floor spacing. With a heavy road schedule coming up, as well as some tough teams this week (Boston, Milwaukee), Detroit needs to find a way to stop the bleeding, knock down a few shots, and get a couple of wins before this starts to spiral.

14. Trail Blazers (15-12, LW 15). Portland has gone 3-7 in its last 10, with the only win against a +.500 team coming against Minnesota (a game where Jusuf Nurkic went off). Part of the problem in that stretch is their bench, which played well to start the season and but is struggling during this stretch, Houston's bench outscored them 37-13 Tuesday night. Portland could use more scoring, which is why their name comes up in Carmelo Anthony rumors, but it's hard to see how 'Melo would fit in and help them much.

15. Timberwolves (13-14, LW 13). While Minnesota can rightfully point to a strong 9-5 record since trading away Jimmy Butler (a record sparked by the fifth best defense in the NBA in that stretch) they need to find a way to get some road wins in the brutal Western Conference — Minnesota is 0-9 against the West away from home after losses this week in Portland and Golden State. Games coming up this week on the road in Sacramento and Phoenix provide better chances for victories, but nothing is given in the West and those road losses could bite them at the end of the season.

16. Hornets (13-13, LW 21). Charlotte's preferred starting lineup — Kemba Walker, Jeremy Lamb, Marvin Williams, Nicolas Batum, and Cody Zeller — is the most used five-man lineup in NBA, 311 total minutes together so far (just shy of 13 minutes a game). James Borego leans on that lineup because it's outscoring opponents by 5.1 points per 100, and this is not a team with a lot of depth behind it. Charlotte has won a couple in a row and now has its next five games at home, a chance for the currently seven-seed Hornets to rack up wins and solidify their playoff standing.
17. Pelicans (14-15, LW 17). Julius Randle was forced into the starting lineup due to an injury to Nicolas Mitotic, but it may be hard to take him out now — he has averaged 27.6 points per game on 59.3 percent shooting, hitting 50 percent from three, grabbing 11.2 boards per game, and a net rating of +13.8 in those games. However, the Pelicans can't string together wins despite Randle's play (they are 2-3 in those five games), in part because they struggle on the road, where they are 4-11 (the Pels are 10-4 at home).

18. Kings (14-12, LW 18). Sacramento did what good teams do last week — went on the road and beat lesser teams. The Kings went 3-1 on a recent four-game road swing with wins over the Suns, Cavaliers, and Bulls — all struggling teams, but plenty of teams above Sacramento in these rankings have dropped games like those.) If the ninth-seed Kings are going to make the playoffs it will be because they did well in stretches like the one coming up: Sacramento's next 13 games are against Western Conference teams in the playoff chase. Those are the teams they need to beat.
19. Spurs (14-14, LW 22). Congratulations to Gregg Popovich, who moved into fourth place on the all-time wins list for coaches on Tuesday night with 1,211, moving him past Pat Riley. Popovich is only 10 wins back of Jerry Sloan and should move into third on the list in the next couple of months (I'm not sure Popovich will coach long enough to catch Don Nelson or Lenny Wilkins at he top of that leaderboard). San Antonio has started 3-0 on a six-game homestand, wins the team needs if they plan to keep their playoff hopes alive in the deep West.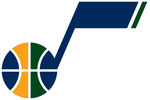 20. Jazz (13-15, LW 20). Last Thursday's win against Houston, despite Rudy Gobert being ejected (wrongfully) in the opening minutes of the game, was probably Utah's best win of the season. They celebrated that by going out on the road and dropping two more games (to San Antonio and OKC). This team remains maddeningly inconsistent. On the bright side, they have played the toughest schedule in the NBA so far and have had 18-of-28 games on the road, things should lighten up (although the Jazz are 4-6 at home, they need to get some wins in Salt Lake City).

21. Rockets (12-14, LW 16). While the defense remains the biggest problem for Houston, it's been enough of the season now that Chris Paul's slipping level of play — from elite to just good, for example his three-point percentage dropped from 38% last year to 33.9% this year, his PER from 24.4 to 18.5 — is a cause for concern. Especially since this is the first year of a four-year contract. The Rockets just looked bad losing all three games on a road trip (before beating Portland at home Tuesday), and with three more losses the Rockets will tie how many losses they had all of last season.

22. Heat (11-15, LW 23). Dwyane Wade's emotional farewell in his final game against LeBron James overshadowed a couple of quality road wins that came before it against the Suns and Clippers. The Heat have now won 4-of-6 and are just half-a-game out of the playoffs in the East, where their grit may be enough to get them invited to the dance, although they have played one of the easiest schedules in the league thus far and things will get tougher. That grit Eric Spoelstra prides his teams on will be put to the test.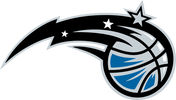 23. Magic (12-15, LW 19). Orlando is in Mexico City for two "home" games this week against the Bulls (Thursday) and the Jazz (Saturday), so now fans in other countries can marvel first-hand at the smart game of Nikola Vucevic. Orlando won a couple of games in a row against sub-.500 teams (Phoenix, Miami) then last week lost three straight to good teams (Denver, Indiana, and Dallas). Aaron Gordon and the Magic need to string together some wins to hold off Miami, Washington, and other teams with an eye on the final playoff slot in the East (which the Magic currently hold).

24. Nets (10-18, LW 27). Brooklyn has been the NBA's second worst team this season on clutch games (within 5 points in the final five minutes), going 5-12 — and that 17 clutch games is tied for the most in the league. That's why the clutch win against Toronto last Friday was good to see, this team deserves a break, they work hard but just have not had the talent that wins out in the final minutes (especially with Caris LeVert out).

25. Wizards (11-16, LW 24). John Wall scoring one point in a loss to Cleveland last Saturday led him to come forward and say he's been playing through a bone spur in his heel (I know some on Twitter scoffed at that, but Wall has a history of playing through injuries he should get treated). Wall sat out one game but is expected back in the lineup Wednesday night against Boston. It's a matter of pain management, but this play is not helping Wall's already limited trade value (because his max contract kicks in next season and nobody wants to be on the hook for that deal).

26. Hawks (6-20, LW 28). John Collins continues to impress upon his return from injury, averaging 18.1 points and shooting 62.2 percent in those 11 games. In his last five games, Collins is averaging 21.6 points and 11.6 rebounds a night. This team does have its moments, like beating Denver last Saturday. The Hawks now head out for 5-of-6 on the road.

27. Knicks (8-20, LW 25). Courtney Lee is back on the court, although he was a rusty 1-of-7 shooting in his first two games. Lee's name will come up in a lot of trade talks leading up to the February deadline. Rookie Kevin Knox scored 26 points and had 15 rebounds in a loss to the Hornets, becoming only the second teenager in NBA history to go for 25-15 or better (the other is some guy named LeBron… not sure what ever happened to him).

28. Cavaliers (6-21, LW 26). Cleveland did okay in the George Hill trade, doing what a rebuilding team should do — taking on contracts other teams want to dump in exchange for draft picks and young players (this included a protected 2021 first rounder). Maybe the Cavaliers could have held out for a little more, but there is no guarantee they would have gotten it in a tight market. This worked. Next up on the trade block should be J.R. Smith.

29. Bulls (6-22, LW 29). The Bulls are 1-3 in the Jim Boylen era, with him coming in so out-of-touch old school he had players threatening a mutiny. Well done, Chicago. New coach or not, the biggest difference on the court is the return of Lauri Markkanen from an elbow injury. He has averaged 15.2 points per game, and while he's struggled with the rust oh his shot the biggest key is he spaces the floor. The Bulls gave the elite Thunder defense problems last Friday because a Zach LaVine/Markkanen pick-and-pop pulled Steven Adams out of the paint and opened up driving lanes — the Bulls floor spacing is so much better with Markkanen in the lineup. Plus, he can do this.

30. Suns (4-24, LW 30). Losers of 10 in a row, all I can offer Suns fans is that on Wednesday I dropped an NBA Draft preview podcast where we talk about Zion Williamson, why the shine is coming off R.J. Barrett, and there are thoughts on other top picks coming up in the next draft. Focus on that, you'll feel better, especially with Devin Booker having to miss time with a hamstring injury.