As it has been for weeks, there is little separation among the top five teams in these rankings, so whoever gets hot for a couple of weeks climbs to the top. This week that is the Denver Nuggets, but the margins remain slim.

1. Nuggets (16-7, last week No. 5).. They should be ranked this high just because of the sweet city jerseys, but also they are winners of a very impressive six in a row, which includes victories at Oklahoma City, Portland, Minnesota, and Toronto. They are the hottest team in the NBA right now. Much like the Nuggets' season, it's been a lot of Nikola Jokic with everyone else pitching in, for example, Gary Harris missed a couple of games then returned and dropped 27 on Portland. Paul Millsap has averaged 14 points and 8.4 rebounds a night, shooting 51.9% and knocking down 44.4% of his threes in the last five games. Also, I know the shot was late but this Jokic heave should have counted just because.

2. Raptors (20-5, LW 1). What team has the best net rating on the road this season? These Toronto Raptors, who are +8.4 per 100 possessions when they travel south of the border this season. Monday's loss to Denver snapped an 8-game winning streak that included knocking off Golden State and a win at Memphis. Toronto now has 5-of-7 on the road and the two home games in that stretch are the 76ers and Bucks. That road net rating is about to be put to the test.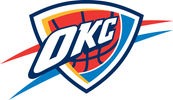 3. Thunder (15-7, LW 4). Russell Westbrook has tied Jason Kidd on the all-time triple-doubles list and will pass him soon enough — and of late Westbrook has played more like late-career Kidd, taking more three pointers and attacking the rim a little less. The Thunder and their elite defense feasted on a soft November schedule — as they should — but now things get tougher as Monday's win in Detroit started 5-of-6 on the road, and the opponents get tougher.

4. Clippers (16-7, LW 2). When Avery Bradley is on the court, the Clippers defense is good — 104.7 points per 100 possessions allowed, which would be top five in the NBA. When he is off the court their defense ranges between average and bad. The problem is when Bradley is on the court his lack of scoring drags one of the NBA's top five offenses down to below average. It's so bad the Clippers have been 2 points per 100 possessions worse with Bradley this season (there is a lot of noise in that number, but it has relevance). It leaves Doc Rivers with some tough choices to make, both at the end of games and overall as the season progresses. The Clippers need Bradley to find his shot.

5. Bucks (15-7, LW 3). The Bucks have lost 2-of-3 and what's disturbing is who they lost to, Charlotte and the Knicks. The problem is on the defensive end, which has been bottom five in the league over their last five games. It's likely just a blip, some mid-season slippage, but Mike Budenholzer and crew need to get it together fast because a tough stretch of games comes up including the Warriors (Friday) and at Toronto (Sunday). That Raptors game also starts a run of 7-of-9 on the road.

6. 76ers (17-8, LW 6). Obviously, the key to the team's recent 8-of-9 win streak is the matching white headbands of Jimmy Butler and Ben Simmons, the guys Brett Brown calls the "defensive brothers." However, everything on the defensive end is based around the decisions Joel Embiid makes — they call his defensive position "Batman." Literally. That's the team name for it, because whatever he does everyone else has to read and play off or it.

7. Pistons (13-8, 9). Detroit had sone 5-in-a-row (including spoiling Stephen Curry's return to the Warriors) before running into OKC Monday, and the Pistons still have won 9-of-12. The key? Health. Blake Griffin is playing the best basketball of his career as the fulcrum of the offense, he's going to be in consideration for an All-NBA spot if he keeps this up, but the most important thing is he's been in all 21 games. Same with point guard Reggie Jackson. The schedule gets tougher — the Bucks and 76ers are the next two games — but the Pistons look like a solid playoff team. If they can just stay healthy.

8. Warriors (16-9, LW 7). Stephen Curry is back in the lineup and will bring a boost to an offense that was good, but not special, without him. However, just how much the Warriors miss Draymond Green's defense has been evident in the last 9 games he missed — the Warriors defense has been 20th in the league in those games, surrendering 110.8 points per 100 possessions. The Warriors defense has been 9.8 points per 100 better when Green is on the court this season. Getting Curry back helps, but Golden State needs Green, too.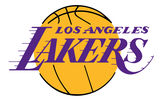 9. Lakers (14-9, LW 11). Magic Johnson and Kobe Bryant have expressed frustration with how the Lakers have started to run everything on offense through LeBron James, saying the Lakers are playing too much like last year's Cavaliers. Which is true. But what exactly did Magic expect, this "roster of playmakers" he wanted doesn't actually have quality playmakers outside LeBron and maybe Lonzo Ball (unless you want to run a lot of moderately efficient isolations for Brandon Ingram). The Lakers will look like the Cavs until they land another superstar. The Laker offense in the last 9 games, since Rajon Rondo went down, is bottom five in the league. However, the Lakers are 6-3 in that stretch thanks to top five defense and some timely plays from LeBron.

10. Celtics (13-10, LW 13). Since starting to come off the bench, Gordon Hayward has started to find his groove. Hayward is averaging 13.8 points per game on 47.4 percent shooting, up from 10.1 on 39.9 as a starter. Hayward is hotting 39.1 percent from three as a starter, his assists are up (4.5 a game) and he is an average of +8.3 per game in the bench role. Boston has won three in a row and is in a soft part of the schedule for the next couple of weeks, so the wins should keep piling up.

11. Pacers (14-10, LW 8). Indiana is 5-4 without Victor Oladipo in this stretch, and while the offense misses the All-Star the defense has (surprisingly) been one of the top 5 in the NBA in that stretch, allowing just 101.5 points per 100 possessions. The one guy who has stood out during the Oladipo absence has been Domantas Sabonis, who was looking like a Most Improved Player candidate before but in the last nine games Indiana has had to run their offense through him more and Sabonis has been up to the task. He looks like the big of the future in Indy (sorry Myles Turner, who has played decently).

12. Grizzlies (13-9, LW 10). Jaren Jackson Jr. is injecting himself into the Rookie of the Year conversation with his play, and he made a statement last Friday in Brooklyn scoring 7 points in the final 27 seconds to help force OT, and finishing the game with 36. He's the best two-way rookie player by far. Despite Jackson's play, the Grizzlies have hit a rough patch dropping 4-of-5, and now their next four games are other potential/likely West playoff teams (Clippers, Pelicans, Lakers, Nuggets).

13. Timberwolves (12-12, LW 21). Minnesota is now 8-3 since the Jimmy Butler trade and the key has been the second-best defense in the NBA in that stretch (despite not being able to stop Gordon Hayward last Saturday), led by Robert Covington, who even has Karl-Anthony Towns focused and protecting the rim well on that end. Towns has taken a step forward, Andrew Wiggins… is still Andrew Wiggins. Tonight against Charlotte is the end of a home-heavy stretch (10-of-12) and Minnesota heads out on the road for four, including at Portland and Golden State.

14. Mavericks (12-10, LW 16). Dallas has won 9-of-11, including knocking off the Clippers and Trail Blazers this week. The Mavericks have been solid on offense — with rookie Luka Doncic leading the way — but the big key to the streak has been on the defensive end, where they have allowed just 101.6 per 100 (third best in the NBA in that stretch). What's most impressive is Dallas has done this against a run of games against other potential playoff teams in the West, the kind of wins that signal this could be a playoff team in Dallas after all.

15. Trail Blazers (13-11, LW 12). This ranking almost feels too high for Portland the way it has played the past couple of weeks, having dropped 6-of-7 with a -13.1 net rating. Damian Lillard and the offense have struggled some in those games, but by far the bigger problem is a disastrous defense surrendering 119.5 per 100 possessions in those seven games. Lillard said after the game the team needs to look at itself in the mirror. It does. Portland also needs a better effort on defense and to spread the floor more and have someone other than just Lillard and C.J. McCollum shooting threes.

16. Rockets (11-12, LW 14). Just when you think things are turning around… Chris Paul returned (they are 0-5 without him) and the Rockets' offense clicked in weekend wins against the Spurs and Bulls, it felt like Houston was finding a groove, then Monday the Timberwolves smacked them around. That was a cold shooting night for Houston but they scored just 9 points in the fourth quarter, which is disturbing. Plus they could not slow Karl-Anthony Towns in the post, something they did last season in the playoffs (when Minnesota had less shooting, so help was easier to give) but had no answers for Monday. The issues with the Rockets are real.
17. Pelicans (12-13, LW 15). Julius Randle is having a Sixth Man of the Year level season in the Big Easy, scoring 18.3 points per game of 54.9 percent shooting, pulling down 9 rebounds a night, with career high PER of 22.6. But Randle and MVP-level performances from Anthony Davis are not enough right now, as the Pelicans have dropped 6-of-8 due to a struggling defense. That end of the court needs to get fixed fast as their next five games are against teams that would be in the playoffs if they started today.

18. Kings (12-11, LW 20). After Sacramento got a win with Willie Cauley-Stein's putback dunk, the Kings improved to 9-3 in clutch games this season (within five points in the final five minutes). That's likely not sustainable, and why they have the net rating of a 10-13 team, but to their credit this Kings team just keeps finding ways to win. Tuesday's win in Phoenix started a string of 6-of-8 on the road where getting tough wins will be put to the test.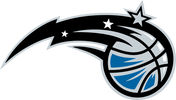 19. Magic (12-12, LW 19). They went a very respectable 3-3 on a six-game road trip, and two of those losses (Golden State and Portland) had something to do with Aaron Gordon's back issues flaring up. Nikola Vucevic continues to put up numbers, and while it is tempting to think about the trade offers the Magic might get for him at the deadline, but this team is currently 7th in the East and if they are in the middle of a playoff chase he — or Terrence Ross, or anyone on the roster — is likely not available. At least at a reasonable price.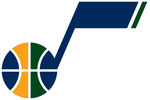 20. Jazz (12-13, LW 23). Last week the Jazz traded for Kyle Korver and he has been the spark they needed. Since the trade the Jazz are 3-1 and shooting 43.3% from three, including dropping a franchise record 20 threes on the Spurs Tuesday. That may not be sustainable (and the wins didn't come against top tier talent) but it's a start. The Korver effect will be put to the test with games against Houston and OKC this week, plus 4-of-6 coming up on the road.

21. Hornets (11-12, LW 17). Marvin Williams is going to miss at least a week with a shoulder injury, which isn't major but the Hornets have been getting hit with a lot of bumps and bruises in the past couple of weeks and it exposes the lack of depth when this team's key starters can't go. The Hornets have lost 4-of-6 but have been able to hang around the playoff bubble in the East, but this team needs Kemba Walker to be Mr. Everything to win and he has been good but not his earlier MVP level of late.
22. Spurs (11-13, LW 18). They have had the worst defense in the NBA over the last 15 games allowing 115.4 points per 100, and with that have slid all the way down to the 14 seed (but still just two games out of the playoffs in the bunched up West). It's just not like a Gregg Popovich team. Starting Friday when the Lakers visit the Spurs have six in a row at home and 8-of-10, this could be a springboard for them to bounce back up the standings in the West (if not… it would be concerning).

23. Heat (9-14, LW 26). The inconsistent Miami Heat continue along, a team that lost to Atlanta and followed it up with wins over New Orleans and Utah. The Heat have been a gritty, tough-to-play against team that has overachieved the past couple of seasons, we've come to expect that from them, but this season Miami only shows that in flashes. Friday night in Phoenix starts a six-game road trip through the Western Conference.

24. Wizards (10-14, LW 22). Tomas Satoransky has moved into the starting lineup, with Scott Brooks saying he likes having a player who will accept a role. That's a hint. However, if you want to focus on the Wizards' issues start with John Wall, both on defense and his speed of play.

25. Knicks (8-17, LW 24). New York has had a series of improbable wins this season, the latest one being an overtime win against the bucks last Saturday at the Garden. That despite the fact Tim Hardaway Jr. is in a deep slump, shooting 34.2% in his last five games (he's under 40% for the season, this has not been his year, but it's been worse lately). Of course, there is only one play everyone wants to talk about with the Knicks.

26. Cavaliers (5-18, LW 27). Collin Sexton continues to be up-and-down, he was red hot for five games, then in his last five he's shooting 37.6% overall and 25% from three. Rookies, that's what you get. The Cavaliers did well — or, as well as they were going to do at this point — in the Kyle Korver trade. While they will save money going into next season with Alec Burks off the books, this season he can give them some minutes and buckets off the bench — and he gave them a game-winning dunk this week.

27. Nets (8-17, LW 25). Brooklyn's net rating on the season of -2 suggests this team should have an 11-14 record, three games better than what it does. Why have the Nets been "unlucky?" Because they struggle to close out close games, having gone 4-11 in games that were within five points in the final five minutes. The Nets system and hustle make up for a lot, but in close games they just don't have the talent of many of the teams they go up against. The Nets have lost seven in a row with the Thunder and Raptors next on the schedule.

28. Hawks (5-19, LW 28). Atlanta has moved Kevin Huerter into the starting lineup and Kent Bazemore to the bench, and that sparked them to a couple of wins before dropping their last three. Taurean Prince is going to be out at least three weeks with a sprained ankle, that is a blow the Hawks' frontcourt rotation. Still, tune in to watch Trae Young because whether he's red hot or ice cold — and it can be either at any time — he puts on a show.

29. Bulls (5-20, LW 29). Fred Hoiberg is out as coach and now Jim Boylen is tasked with getting this team to play with a little more grit and fire than the mild-mannered Hoiberg could get out of the crew. Smart move giving Boylen the head coaching job for the rest of the season — and saying they want him to be back next season — so he has some leverage to get the players to buy into whatever changes he makes. That said, the biggest problem with this team was not Hoiberg, he just wasn't the answer either.

30. Suns (4-20, LW 30). They have dropped six in a row, but if you're looking for a bright spot rookie De'Anthony Melton stepped up with 21 points in the Suns' loss to the Kings and looked like a player who needs some more run. Melton was a second-round pick who barely played in college, but out of high school was considered a big-time talent, maybe the Suns lucked out and got a steal with him. We need to see more of him to understand just what the Suns might have.