Colin Kaepernick hasn't played in the NFL in a couple of years, and the question surrounding the former San Francisco 49ers QB is whether the league is colluding against him.
Meanwhile, there doesn't seem to be enough QBs in the NFL at any given time. Watching the league, it feels as though perhaps 10 teams have a signal caller good enough for his job. Meanwhile, Kaepernick remains unemployed.
Kevin Durant is a fan of the Washington Redskins, and his team lost their QB, Alex Smith, in November. His replacement, Colt McCoy, then broke his fibula. As such, Washington played über-backup Mark Sanchez on Monday night against the Philadelphia Eagles.
So KD did what any reasonable fan would do: suggest his team sign Colin Kaepernick.
Via Instagram: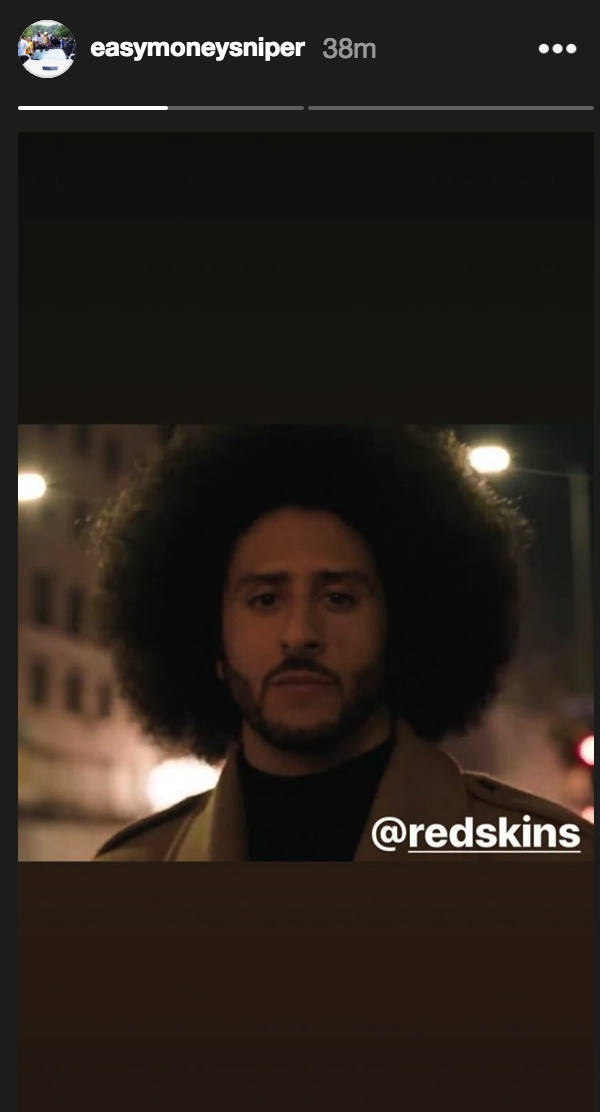 Should Washington sign Kaepernick? The team was in the playoff chase when Smith went down, and Kaepernick is still only 31 years old.