Klay Thompson called the upcoming Thursday night matchup between Toronto and Golden State a potential Finals preview… and he's right. Nobody doubts the Warriors will figure it out in the West (and they may have Curry back for that game) and so far, Toronto has been the class of the East. And they sit atop these rankings.

1. Raptors (18-4, last week No. 2). Toronto has won 6 in a row, but the knock on them had been they had the fourth easiest schedule in the league. Tuesday night they went into Memphis and beat the Grizzlies — that's a quality win. A good game in that one from Fred VanVleet, who has struggled this season, was promising. The tests will keep coming over the next few weeks, so it's a good thing C.J. Miles is back, they could use the depth. Now Golden State, Denver, and Philly make up three of the next four (and the tough run continues like that through much of December).

2. Clippers (13-6, LW 3). With the caveat it's too early to have a serious postseason awards conversation yet, if I were voting for Sixth Man of the Year right now the Clippers would have two guys in the top three. First is the defending holder of that crown Lou Williams, who again leads the league in fourth quarter scoring. Then there's Montrezl Harrell, who might be more important to the team off the bench. His energy, defense, and rebounding are eye-popping.

3. Bucks (14-6, LW 1). The Bucks are for real — they have the best net rating in the NBA, the best offense, a top-10 defense, and a serious MVP candidate in Giannis Antetokounmpo — but when you live by the three like they do, you can die by it, too. When Brook Lopez goes 0-of-12 from three against the Suns, you lose. When you shoot 22.9% from three over the final three quarters against Charlotte, you lose. Not that they can or should stop shooting threes, it's working, but it can lead to some ugly losses now and again (and a little slide down the rankings when it happens).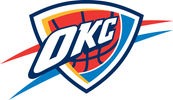 4. Thunder (12-7, LW 4).. Russell Westbrook had his first triple-double of the season last week, he's not racking up the raw numbers like he used to, but what he's done is be more efficient and that's leading the Thunder to wins. Last season, Westbrook averaged 19.3 drives per game (leading the league) but shot 49.9% when he shot on those. This season the volume of drives is down, 15.5 per game, but he's shooting 57.7% when he does drive and shoot. Those kinds of little things — and impressive OKC defense — has them as one of the best teams in the NBA over the last 15 games.

5. Nuggets (14-7, LW 10).. Jamal Murray is struggling with his shot. The point guard Denver sees as part of its core is shooting 42.9% overall, 31% from three (down from 37.8% last season) and his 51.8 true shooting percentage is below the league average. His assists are up and the offense is still 2.3 points per 100 possessions better when he is on the court (largely because he's often paired with Nikola Jokic and Gary Harris), but the Nuggets need more out of him to stop having the hot-than-cold streaks. Right now they are hot, having won four in a row but now head out for five straight on the road.

6. 76ers (14-8, LW 7). Philadelphia is 5-2 since the Jimmy Butler trade. Butler is the closer they needed, he's already got two game-winners, but that masks a +0.1 net rating in those seven games — basically that of a .500 team. The Sixers have a top five offense (it came together more quickly than expected) but a bottom five defense since they made the big trade. While the Sixers have some elite defenders, they don't have great depth and teams are targeting the weak links on that end. It's not a big concern, yet, especially as long as Butler keeps doing this:

7. Warriors (15-7, LW 11). About those Warriors' struggles… they have won three in a row, Kevin Durant has been taking over (he dropped 49 on the Magic), and they may have Stephen Curry back as soon as Thursday in Toronto (and certainly during the upcoming five-game road trip). Golden State's "rough patch" has dropped them all the way to the No. 2 seed percentage points behind the Clippers. Still a few interesting tests coming up on the road in Toronto, Boston, Milwaukee.

8. Pacers (13-8, LW 6). Indiana is 3-2 so far with Victor Oladipo out due to a knee issue, including a win over the Jazz (Indy was 0-7 last season, so it's a huge improvement). The Pacers also keep winning while bucking the trend of shooting threes — they are 27th in the league in percentage of shots taken from three, but they are fifth in the NBA in three-point percentage, shooting 37.3 from deep. It helps make up for that when Darren Collison can do this with his crossover.

9. Pistons (11-7, 15). The Pistons are 7-2 in their last nine, Blake Griffin is still beasting, and the wing combo of Glenn Robinson III and Reggie Bullock settled in right as the winning streak started. All good things, but it's not those starters that is to thank for this run — it's the Detroit bench. Pistons fans should thank Ish Smith, Langston Galloway, and Bruce Brown are leading the way and it's working, Detroit is solidly in playoff position in the East.

10. Grizzlies (12-8, LW 8). Memphis has zigged when the league zagged — pace is up everywhere, but the Grizzlies are throwing teams off by slowing it down (the slowest pace of play in the league) and playing a smart, grind-it-out game that takes teams out of their rhythm. Combine that with their length and Marc Gasol playing at a Defensive Player of the Year level in the paint and you have a defensive rating of 104.9, fifth best in the league. One troubling trend while losing three in a row is blowing leads (including 17 to Toronto Tuesday), this team doesn't have the firepower to come from behind well.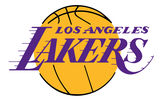 11. Lakers (11-9, LW 13). Tuesday night, the Lakers were 5-of-35 from three. That's not terribly out of character, ] Lakers normally don't shoot a lot of threes (29.7 a game, 20th in the league), and they are shooting 34.7%. Laker coach Luke Walton is okay with some threes. "It is as long as we keep taking good ones…. Other teams scout to let us shoot threes, so when they are open, we'll make open threes. Our guys are good… We don't want to run to the three-point line in transition, we want to attack the rim. We don't want to swing, swing, jack up a three, we want to penetrate the defense and then shoot a three. So as long as we take the right kinds of threes our percentage will stay up. We want to be a team that attacks the rim."

12. Trail Blazers (12-8, LW 5). Losers of three in a row and 5-of-7, and that includes in the last week a 43-point thrashing by the Bucks and 28 by the Warriors (without Steph and Draymond). It's been a rough patch, but they had a few days off, the schedule softens some (although Orlando tonight is no pushover) and the best news is Jusuf Nurkic should be ready to go after a shoulder contusion. They need him in the one lineup that is firing for this team (Damian Lillard, C.J. McCollum, Evan Turner, Al-Farouq Aminu, Nurkic).

13. Celtics (11-10, LW 14). What is wrong with Boston's offense is everyone's new favorite parlor game around the NBA (that and Bradley Beal trade scenarios). I don't think it's one simple thing, but to me the Celtics have to start driving more (their 34.8 per game is third fewest in the league), getting to the rim more (24.6 shots per game in the restricted area is third fewest per game in the NBA), draw some fouls (second lowest free throw rate in the league), and stop settling for long pull-up twos, nothing will change. The Celtics need to get playing downhill, that will open up the jump shooters more.

14. Rockets (9-10, LW 12). Just when you think they've turned the corner, the Rockets drop three straight, including games to the Cavaliers and Wizards (and despite James Harden dropping 54 in Washington). Those last two were without Chris Paul, who now is battling a left hamstring injury (that's not the one that cost him games earlier this season), which means he could miss more time. Houston's net rating is -1.1 this season. We keep thinking they will get healthy, go on a big run and look like the threat to Golden State we expected, but at what point is it time to start really worrying about this roster?
15. Pelicans (10-11, LW 9). Losers of four in a row, although the first three were without Anthony Davis. He remains the key to everything in New Orleans, they are 10-7 when he plays and 0-4 when he doesn't, no need to overthink that stat. The Pelicans are 17.4 points per 100 possessions worse when Davis sits. On the bright side, Julius Randle's strong play has him in early consideration for Sixth Man of the Year (although that's a crowded field and he's got a lot of work to do).

16. Mavericks (9-9, LW 20). They have won 6-of-7 with a +11 net rating during that stretch (third best in the NBA). That one loss in the last seven not coincidentally was the one J.J. Barea had to miss — Dallas is 17.6 points per 100 possessions better offensively when he is on the court this season, and he drives that second unit. They'll need him with a rough week ahead: at Rockets, at Lakers, Clippers, Trail Blazers.

17. Hornets (10-10, LW 17). If we were picking emojis to go with teams Charlotte would get the ¯_(ツ)_/¯. They have the seventh best net rating in the league, which should mean a 13-7 record, but here we are. They have beaten the Buck and the Celtics in the past two weeks, but lost to the Hawks. What they have that's working is Kemba Walker, who is playing at a "you better include me in your MVP talk" level. However, when he is not playing at that level this team lacks shot creation and just looks pedestrian. Hawks, Jazz, and Pelicans at home this week.
18. Spurs (10-10, LW 19). The Spurs are 2-5 on a string of 7-of-9 away from San Antonio, a run that ends tonight in Minnesota. Following a theme in these rankings, the Spurs can shoot the three (38.5% from beyond the arc this season, third best in the league) but take the second fewest shots from there of any team. Only 25.9% of their points come from threes, fourth fewest in the league. That's to be expected on a team where DeMar DeRozan and LaMarcus Aldridge are the stars, but a few more three pointers could help the cause.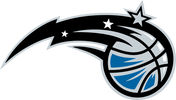 19. Magic (10-11, LW 16). Nikola Vucevic is having the best season of his career (in a contract year… shocking) and he credits coach Steve Clifford for a lot of that. ""The way we play now, it helps me playing inside-out, it gets me going and makes me more comfortable… [it] makes it much more difficult for the other team and gives them a different look. It works great for me because I get some easy ones in the paint and am able to step out. The way coach wants me, wants us, to play fits my skill set." That's true, but now Vucevic is confident — so confident he's posting up and spinning by LeBron James.

20. Kings (10-10, LW 18). This ranking feels too low for a team in the playoff mix in the West (but that brutal conference makes the middle of these rankings a bit of a crap shoot). They have lost 4-of-6 and over the last 10 games have a -4.6 net rating, maybe the fast start was a bit of a mirage. On the flip side, they have played the sixth toughest schedule in the NBA so far, as things soften up a little they may be able to rack up a few easy wins. Fun game Thursday night against the Clippers, two of the NBA's most surprising teams through the first quarter of the season.

21. Timberwolves (10-11, LW 22). Is the turnaround in Minnesota real? This team has won three in a row and 6-of-8 since trading away Butler, and they have a +5.5 net rating in those eight games with the best defense in the NBA at 101 points allowed per 100 possessions. Robert Covington is quarterbacking that defense from the wing (and putting himself in the early Defensive Player of the Year conversation). The next three on the schedule are the Spurs, Celtics, and Rockets — San Antonio and Houston are the kind of games that count double in a tight Western Conference.

22. Wizards (8-12, LW 24). Don't look now, but the Wizards have won 3-of-4 since Scott Brooks moved Thomas Bryant and Kelly Oubre Jr. into the starting lineup, pushing Markieff Morris to the bench where he has solidified the second unit. While the vultures have circled and fans/media members come up with trades, the Wizards have won 6-of-9 and may not be quite so ready to push the eject button when they are the nine seed, just 1.5 games out of the playoffs. Washington has 6-of-7 coming on the road, starting tonight in New Orleans.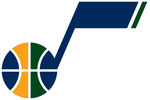 23. Jazz (9-12, LW 21). One of the most confounding teams in the NBA. Their defense remains middle-of-the-pack overall, and even when Rudy Gobert is on the court they are a top-five defense but not elite like a season ago. On the other end, Joe Ingles is knocking down threes (38.9 percent on six attempts per game) but the rest of the team combined is shooting 30.2 percent from deep. Donovan Mitchell is taking 6.6 a game and hitting 29.2 percent, Jae Crowder is 6.4 per game and is knocking down 28.9 percent, and even Grayson Allen is at 28.6 percent. While there are flashes, this team does not look like the three seed we expected.

24. Knicks (7-15, LW 26). One of the biggest surprises of the young season to me is Noah Vonleh not sucking (that's what I get for writing off a 23-year-old). He's knocking down threes (42.1% on the season and he's been hotter of late) and now has become a solid part of the Knicks' rotation. Along with Tim Hardaway, Allonzo Trier and others, you can see some guys who could be role players on a roster as things turn around. The Knicks had won three in a row through a tough part of the schedule (Celtics, Pelicans, Grizzlies) until they ran into Detroit Tuesday. Still, David Fizdale's team is flashing signs of promise.

25. Nets (8-13, LW 23). The "Brooklyn can make the playoffs" talk has slowed as the team dropped three in a row and 7-of-9 (although they are just two games out of the 8 seed right now). They miss Caris LeVert's playmaking and the one game Spencer Dinwiddie and D'Angelo Russell combined for 69 points Jimmy Butler does them wrong in the end. Jarrett Allen continues to show growth and promise, not just in the raw numbers but in taking on more of the offense while still being efficient.

26. Heat (7-13, LW 25). Miami misses Goran Dragic (knee issue), they are 1-4 without him in this stretch and 2-6 without him on the season, with a -4.3 net rating when he is off the court. Also at issue is Miami's penchant for turnovers — 15.6 percent of their possessions end in a turnover, fifth worst in the NBA. On the bright side, Bam Adebayo is playing better of late — he's had some nice double-doubles — and looks like the future for the Heat. Of course, that leads to some tough Hassan Whiteside questions.

27. Cavaliers (4-15, LW 28). Cleveland had a couple of nice wins in the past week, knocking off Philadelphia and Houston (although that will move them up only so much in these rankings). Collin Sexton is showing flashes and getting buckets, and through those wins Tristan Thompson was a beast on the boards. Trade rumors — about Kyle Korver and J.R. Smith, primarily — continue to swirl, but it may take an injury or some pressure on another team to get the job done. Great job by Cleveland handling the LeBron James return tribute last week.

28. Hawks (5-16, LW 30). The Hawks have won two in a row and it's not a coincidence that has happened with John Collins back and starting to get his legs under him again. Through six games he has averaged 15.2 points per game shooting 62.7%, with a PER of 18.9, and on defense he had the game-winning block against Charlotte. He provides some of what the Hawks lacked inside. Trae Young continues to struggle with his shot, hitting 34.8% overall and 26.9% from three in his last five games (which isn't good but better than the previous five games).

29. Bulls (5-16, LW 27). Losers of 7-of-8 (the lone win came against Phoenix, the only thing keeping Chicago out of the bottom of these rankings). If you're looking for a silver lining, Jabari Parker is averaging 20 points a game over his last five, and is shooting 35% from three overall in that stretch. It's not efficient enough to make up for his defense (and someone has to get the points on this team), but he looks like a guy who maybe can find a bench role in the league going forward.

30. Suns (4-16, LW 29). Just one win in their last six but you can see the potential — Devin Booker is a scorer, rookie Deandre Ayton is giving them 17 and 10 a night, T.J. Warren has improved — but this team lacks the kind of game-managing quality point guard that can be the glue, who can bring all these parts together and make it all work. Jamal Crawford has given them a couple of nice recent games, expect his name (along with Trevor Ariza) to come up in trade rumors soon).