Brook Lopez has put in the work and become an excellent three-point shooter. Three seasons ago he took just 14 threes all season long, this season he is taking seven a game, has become a crucial part of how the Bucks space the floor, and coming into Friday night he was hitting 41.4 percent from beyond the arc. That's why he's been nicknamed Splash Mountain.
Friday night was his nightmare. A historically bad, 0-12 from three night — the most missed threes without a make in a game in NBA history.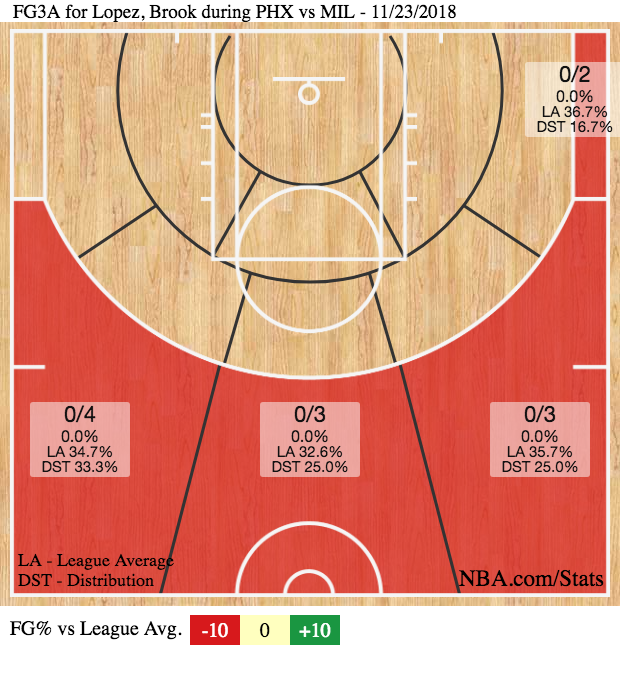 Man, that's a lot of red.
This was a "just flush it" game for the Bucks. They have been the best team in the NBA so far this season (best net rating), with Giannis Antetokounmpo playing at an MVP level, but every team has a couple of these over the course of 82. It happens. Lopez will be knocking down threes again tonight against the Spurs.