No team has really grabbed hold of the top spot in the power rankings, with everybody stumbling a little. Toronto had a short slide, the Clippers just lost to the Wizards, Golden State can't get healthy, and in the absence of one dominant team the Milwaukee Bucks — the team with the best net rating in the NBA — move into the top spot. For now.

1. Bucks (12-4, last week No. 3). Thon Maker, this is opportunity knocking. With backup center John Henson out about three months following surgery on a ligament in his left wrist, the Bucks' front line depth will be tested and Maker is going to get some run as the backup center. This is his opportunity to show he deserves to be on the court more (plus the Bucks need those minutes). Maker can space the floor some as a shooter (Brook Lopez-lite) but the real key is on the defensive end. The Bucks are 8-1 at home (the one loss because the Grizzlies got hot late) and have 7-of-10 at their new arena coming up. They can't keep digging first quarter holes to climb out of, however.

2. Raptors (14-4, LW 1). Kawhi Leonard was brilliant against the Celtics in a game that had us hoping these teams meet in the playoffs because the matchups are fascinating and the teams evenly matched. One drop off from last season to this one: Toronto's bench. Last season it was the best in the NBA but this season Fred VanVleet is scuffling shooting less than 40 percent on the season and not hitting threes, and the rest of the Raptors second unit is following suit. That depth is what can keep them on top of the East over the long grind of the season and they need to find it again.

3. Clippers (11-6, LW 5). Winners of five in a row until a second-half collapse in Washington (dead legs on a back-to-back), the Clippers may be the biggest positive surprise in the early NBA season. In two short seasons Los Angeles has transformed itself from the glamour of Lob City to a workmanlike team that is easy to get behind: Tobias Harris getting it done on the wing, Lou Williams (still coming off the bench) as the star and closer, Montrezl Harrell and Shai Gilgeous-Alexander as the hardworking young talent, Danilo Gallinari reminding everyone he can play when healthy, and of course everyone loves Boban Marjanovic. The Clippers are 2-1 on the road to start of stretch of 11-of-15 away from Staples Center.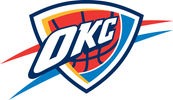 4. Thunder (10-6, LW 6).. The Thunder have won 10-of-12, that despite Russell Westbrook having missed half of those games. While the offense has stayed afloat the real key is on the other end of the court, where the Thunder have the best defense in the league over the past dozen games, allowing 101.6 points per 100 possessions. Paul George and Steven Adams have stepped up their roles in this stretch, and with Westbrook back OKC should be rolling again. They need to close out November strong, because December gets tougher with a lot more time on the road.

5. Trail Blazers (12-5, LW 2). The Blazers remain on top of the West standings, and while we should keep talking about their improved bench and top-10 defense, let's not forget to mention Damian Lillard is ridiculously good. He is fifth in the NBA in total points scored (454) and that works out to 26.7 a game, plus he is dishing out 6.2 assists a night (17th in the league), and he leads the league in win shares at 2.9. Portland is 2-2 so far through a six-game road trip with tough games against the Bucks and Warriors still ahead.

6. Pacers (11-6, LW 9). The Pacers have won three in a row, the last two essentially without Victor Oladipo, who aggravated a knee injury Saturday vs. Atlanta. This is a step forward for the Pacers, who were 0-7 when Oladipo sat last season. The difference is this season the Pacers have been playing much better defense of late, the best defense in the NBA over the last 10 games at 100.8 points per 100 possessions. That is making up for a sluggish offense, but the Pacers need to find better balance with 6-of-8 on the road against some good teams.

7. 76ers (12-7, LW 8). The Sixers are 3-1 since Jimmy Butler entered the lineup, and that includes three wins in a row. Against Charlotte, in overtime, you could see how much the Sixers need Butler at the end of games to create shots — he's fearless at it, and when he missed at the end of regulation he stepped back up to take the big shot in overtime. Philadelphia is 9-0 at home, the final unbeaten team at home in the NBA — that's relevant because 76ers play five of their next six in Philly.

8. Grizzlies (11-5, LW 12). Remember last summer when a lot of people (*raises hand*) called for Memphis to blow it up, trade Mike Conley and start the rebuild? Well… Memphis is currently the two seed in the West, having won four in a row and 6-of-7. During that stretch they have allowed less than a point per possession on defense — it's that end of the floor that is carrying the Grizzlies, the offense is still stumbling. Rookie Jaren Jackson continues to impress and is averaging 12.8 points per game so far this season with a good 55.9 true shooting percentage and an 18.2 PER. The Grizzlies are on the road for their next 4-of-6.
9. Pelicans (10-7, LW 17). Expect to hear the Pelicans come up in a lot of trade rumors over the few months — they know they have to win, that they are on the clock to keep Anthony Davis, and they need more talent on the roster. (Sorry New Orleans fans, it's true, you don't have to like it and maybe Davis decides to stay, but the pressure is on now.) New Orleans was in the Jimmy Butler talks, and already rumors of them going after Bradley Beal (unlikely) and Otto Porter (possible) are out there. That's not going to stop. Elfrid Payton is going to miss a month or more after surgery on his hand, which really hurts the Pelicans' depth at the point.

10. Nuggets (10-7, LW 7).. The Nuggets have lost 6-of-7 (the only win in there was against the lowly Hawks) as the wheels continue to come off on the defensive end. Denver has allowed 110.4 points per 100 possessions over the last seven games, 27th in the league, and while the offense remains top 10 it can't cover for everything. The biggest defensive issue is they just can't stop fouling, but a lot of things need to be cleaned up on that end before they slide deeper into a crowded middle in the West.

11. Warriors (12-6, LW 4). Welcome to the "real NBA." The Warriors went 0-3 on a road trip for the first time in the Steve Kerr era and have lost 5-of-7, with the second worst defense in the NBA during that stretch. It's been ugly, but we also know why: The Warriors aren't healthy with Draymond Green (toe) and Stephen Curry (groin) out for a stretch. Kevin Durant has tried to put the Green drama behind him, but the best way to do that is step up on the court and both he and Klay Thompson have not been the forces the Warriors need with their other two stars out.

12. Rockets (8-7, LW 18). Carmelo Anthony has been away from the Rockets for four games, Houston has gone 4-0 with the second best offense in the league during that stretch. It's not that simple, there's more to it than just addition by subtraction Eric Gordon returned, Chris Paul has averaged 20.3 points on 59 percent shooting with 6.3 assists a game in those four, and what matters more is James Harden is playing like an MVP again. Everything is falling into place. Probably. Starting Friday the Rockets have 7-of-9 on the road as a test for their newfound level of play.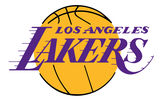 13. Lakers (9-7, LW 16). LeBron James is so very, very good at basketball and he has decided to take over a couple of games recently, first scoring 44 in Portland, then dropping 51 on his old friends in Miami. In those two games the Lakers looked like a playoff threat, the kind of team Magic Joshson envisioned. In between there, LeBron had a pedestrian (for him) game of 22 points with some defensive lapses, and the Lakers lost to Orlando. When LeBron isn't pushing this team defensively they slide, and the offense (even with LeBron) can't cover that up.

14. Celtics (9-8, LW 11). Something is wrong in Boston, and it's hard to pinpoint exactly what, in part because it's just not one thing but a lot of little things. It's a team with a lot of high usage players who want touches but there needs to be more of a pecking order (with Kyrie Irving on top), they need someone to attack the rim looking to score and not dish, they just need to knock down open looks at a higher clip, and they desperately need anyone to grab a rebound. The elite defense is keeping them in games, but the offense is stumbling, nobody more than Gordon Hayward. He just does not have that first step right now, and when he does drive it's to dish not score. All of it is combining to hold this team back.

15. Pistons (8-6, 19). Detroit has won 4-of-5, and including in dramatic fashion in coach Dwane Casey's return to Toronto. The wins have come during a soft part of the schedule (Orlando, Atlanta, Cleveland), and there are more of those to come after a home-and-home with Houston, but these are the games the Pistons need to win — they will struggle against the elite of the East most nights, but with Blake Griffin and good talent around him they need to feed on the weaker parts of the schedule.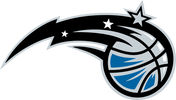 16. Magic (9-9, LW 22). They had won three in a row and 5-of-6 before Danny Green's game winner on Tuesday night. We went into the season focused on the potential of the Magic's new front line — Mo Bamba, Jonathan Isaac, Aaron Gordon — but Nikola Vucevic had become a reliable 20-10 guy this season (averaging 20 points and 11.2 boards a game), including shooting 44.2 percent from three. He's in the final year of his contract and could help some playoff teams, expect his name to come up in trade rumors. Plus next summer he will have a few suitors willing to pay the going rate a a center who can stretch the floor.

17. Hornets (8-8, LW 15). Kemba Walker has emerged as a fringe MVP candidate, a guy forcing his way into the conversation with things like the 60-point game against Philly and the 43 he dropped on Boston in the next game (note to the Celtics: trap/double him off a late pick, make someone else beat you, and don't let Walker get a clean look over Al Horford or you will regret it). James Borego opened up and spaced out the offense (something easier to do with Dwight Howard not clogging the lane) and Walker is attacking into those spaces. Plus the man shoots as nice a three off the move as you will see outside the Bay Area.

18. Kings (9-8, LW 13). And this is why they can't have nice things in Sacramento. The Kings are off to a much faster start than anyone expected, De'Aaron Fox is having a breakout season, and someone in the organization leaks to the press that coach Dave Joerger's job is in jeopardy because he's playing 30-year-old Nemanja Bjelica over rookie Marvin Bagley Jr. Someone clearly invested in Bagley because they pushed to draft him (and maybe feeling the pressure because they took him in front of Luka Doncic, who is having a strong rookie campaign). There was no reason to take this public, but… Kings. I feel for their fans.
19. Spurs (8-8, LW 10). San Antonio has lost 6-of-8 and at the heart of the problem is LaMarcus Aldridge's shooting slump, he is hitting just 36.5 percent of his shots in those eight. It looked like he was going to break out hitting 10-of-16 against Golden State, but he turned around and shot 2-of-11 vs. New Orleans. The other problem is the Spurs are a bottom 10 defensive team right now, and that is where they miss DeJonte Murray.

20. Mavericks (7-9, LW 23). This ranking may be too low for them. Dallas has the best point differential in the NBA over its last seven games, although the aberration blowout of the Jazz by 50 skews that number. Still, there wins over OKC and Golden State in a four-game win streak that ended Monday against Memphis. What has sparked this run is strong play from Harrison Barnes, who missed time with a hamstring issue but now seems to have his legs under him again and averaged 19 points a game in the four wins (he had just 10 against Memphis).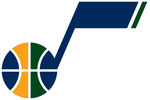 21. Jazz (8-9, LW 14). This is the team that most surprises and confuses me this season. How does a team lose to Dallas by 50 — 50! — then turn around a few days later and beat the Celtics? How does this team have a league average defense? The Jazz have lost 3-of-4 and can't afford a long slide because it's hard to climb back up in the deep West, where the conference is loaded with good teams. Starting Friday they have 5-of-6 on the road.

22. Timberwolves (7-10, LW 24). They are 3-1 since the Jimmy Butler trade and the thing you notice first is they are playing hard again — even Andrew Wiggins. We'll see how long that lasts, but it's refreshing to see. Same with Karl-Anthony Towns stepping up and looking like an All-NBA player again. Minnesota dug itself a hole to start the season but a soft part of the schedule comes up (after Denver Wednesday its the Nets, Bulls, Cavaliers, and Spurs) and it's a chance for Minnesota to get back in the mix in the West.

23. Nets (8-10, LW 20). The injury to Caris LeVert opened the door for D'Angelo Russell, who has stepped up and had 20 points, 9 boards, and 6 assists in a win at Miami Monday. Russell is playing for his next contract (which likely will not be in Brooklyn) and needs more nights like that. The Nets are struggling of late because they can't get stops consistently, although they looked better doing that against the Heat. Now they just need to do it consistently.

24. Wizards (6-11, LW 26). The Wizards played their best half of basketball Tuesday night in a comeback win against the Clippers after being down 19 at the half. It's notable because this team has been quick to fold its tents all season when faced with adversity. That half alone does not solve the problems, nor will it quiet all the trade rumors around this team. From what I hear from sources, most teams have interest in Bradley Beal but the price being asked is too steep, the guy most likely to be moved is Otto Porter.

25. Heat (6-11, LW 21). Their Miami Vice-inspired City uniforms are the best of the city jerseys in the NBA (with the Nets and Timberwolves close behind). That's something positive about the Heat, it's hard to come up with much else. They have dropped 6-of-7 and their defense has been okay during that stretch but the Heat can't score consistently. Josh Richardson is having a good season, but he's not a No. 1 option, he just has to play that role in Miami.

26. Knicks (4-14, LW 27). They have lost six in a row and it's hard to find any positives in there, but I have one: Tim Hardaway Jr. is playing well despite the losses. In the last three games he's scored at least 30 points (32 twice), pulled down at least 5 rebounds, and is making plays all over the court. So there's that. Coach David Fizdale has them playing hard and is trying to build a culture, but it all takes time. The problem is this roster and play will not help their free agent pursuits next summer.

27. Bulls (4-13, LW 25). It's easy to like the way Zach LaVine is playing as a scorer (25.3 points per game) but he's not the guy who should be a playmaker as often as he needs to be with this roster — he has as many turnovers as assists this season. This team needs a quality point guard. When good defensive teams hold LaVine in check — as Boston and Milwaukee just did — the Bulls don't have anyone to turn to. At least until Lauri Markkanen returns and provides a little more hope (although we may be expecting too much from him).

28. Cavaliers (2-13, LW 29). They have dropped 7-of-8, J.R. Smith is not with the team until they can find a trade for him (not that simple, it could be a while for rosters to shake out), and Kevin Love says he will not be back until after the first of the year. But Wednesday night the Cavs are on national television and have a distraction — LeBron James is returning to town. This time there will be a video tribute and not the hatred of the last time this happened, because he brought Cleveland a title.

29. Suns (3013, LW 30). Deandre Ayton is having a strong rookie season — 16.3 points and 10.5 rebounds a night, and shooting 60.3% — but Monday night Joel Embiid welcomed him to the NBA and showed the rookie what it will take to be an elite big in the NBA, nearly doubling Ayton up in both points and rebounds. Ayton's defense has a ways to go, but he is showing promise. Despite that, the young Suns have dropped 6-of-7.

30. Hawks (3-14, LW 28). Losers of eight in a row and 12-of-13, but with John Collins back things should change around a little. Trae Young also is a distraction because he shows moments of real promise, but he also shows real moments of rookieness (sure, that's a word). It's a long process in Atlanta that's just getting started but there are reasons for optimism despite the string of losses.