The top of the rankings this week are filled with the "do we really believe in them?" teams. Toronto and Portland are 1/2 and both have had a reputation of folding in the postseason… but we're not there yet. Not even close. So they take over the top spots, while the Suns are the new cellar dwellers.

1. Raptors (12-2, last week No. 2). These Raptors want to run — 19% of their possessions and 17% of their points come in transition. Toronto's raw pace isn't extreme (102.1 possessions per game, 12th in the league) but when they do they are efficient. The Raptors had won six in a row, including crushing everyone on a West Coast road swing, until they ran into a hot Anthony Davis Monday. Friday against Boston is a fun test and starts another four-game road swing (you know they wish the schedule maker would put more road trips to warm place in January/February and not the fall).

2. Trail Blazers (10-3, LW 4). What's different about these Blazers? Evan Turner struggled to be the third scoring option as a starter, but with the ball in his hands on the second unit, paired with Zach Collins, and he is thriving. Plus continuity matters, especially early in the regular season, and the Blazers have a lot of that. Portland is 6-1 against teams over .500 this season but will be tested on a six-game road trip that criss-crosses the nation and starts Wednesday against the Lakers.

3. Bucks (10-3, LW 5). There's been a lot of talk about the Bucks' improved defense, and it is vastly improved, now third best in the NBA so far this season. However, it has a flaw. The defense is built around protecting the paint — Brook Lopez and other bigs drop back off the pick-and-roll — but that allows other teams to shoot threes. A lot of threes — 37.2 attempts per game, highest allowed in the league (also the Bucks allow the highest in percentage of opponent shots from three). They are still aggressive going for steals and that can be exposed by good passing to open guys at the arc, just something to watch.

4. Warriors (12-3, LW 1). Draymond Green took the thing lurking in the shadows of the Warriors season — Kevin Durant's looming free agency — and shoved it in the spotlight in the middle of the locker room. This is a veteran team that can get past that… probably. But it's something to watch. Health concerns caught up with the Warriors — Green missed time, Stephen Curry continues to miss time with his groin issue — and it led to two losses in the past week to good teams (the Bucks and Clippers). The Warriors are two games into a 3-games-in-5-days stretch (1-1 so far).

5. Clippers (8-5, LW 9). It's time to take the Clippers seriously — they have a top-10 offense and defense and just racked up back-to-back overtime wins against the Bucks and Warriors. Shai Gilgeous-Alexander has been impressive as a starter with Avery Bradley out a few games (it won't be easy to send him back to the bench). The Clippers can be even better — they are the second-best three-point shooting team in the league at 38.7 percent, but they take just 25.2 a game, 27th in the league. Doc needs to loosen the reins and get this team firing away more from deep. Monday in Brooklyn starts a stretch of 11-of-15 on the road.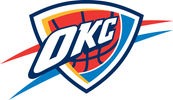 6. Thunder (8-5, LW 10).. Russell Westbrook is still out with his sprained left ankle and likely will miss another game or two, at least. The Thunder have gone 3-1 without Westbrook through this stretch against a soft patch of the schedule (they are 3-3 on the season). Dennis Schroder has done an admirable job stepping into the primary ball handler role (the bench unit misses having Schroder). Westbrook being out is a reminder just how important Steven Adams is to this team on both ends of the floor, a guy willing to do the dirty work needed for the flashy guys to thrive.

7. Nuggets (9-5, LW 3).. Denver has lost four in a row, and the defense that was so good to start the season has been the worst in the NBA in the last four (114 points allowed per 100). Denver switched up its starting five and it was the right move. Denver had started Jamal Murray, Gary Harris, Torrey Craig, Paul Millsap, and Jokic but was outscored by 4.7 points per 100 possessions, but sub Juancho Hernangomez in for Craig and it gets 9.1 per 100 better. Against Houston, Juancho got the start and the lineup was -2 in 17 minutes.

8. 76ers (9-6, LW 14). Philadelphia is all-in — Jimmy Butler is a Sixer now and will start Wednesday vs. Orlando. Butler changes the team dynamic, and not just because of Butler's alpha personality, it puts the Sixers on the clock to win now. No more hand-holding for Markelle Fultz (not by his trainer, either), it's sink-or-swim time on this roster. Philly will re-sign Butler and be a title threat… but the clock is ticking because Butler turns 30 and has off-roading Thibodeau miles on his legs. The Sixers front office needs to add shooting and depth to this roster to compete with the elite in the East, the team's new big three alone are not enough.

9. Pacers (8-6, LW 6). A long break this week (Sunday to Friday) comes a good time to right the ship after losing three of four. The real issue has been the offense, which is scoring 7 points per 100 possessions fewer in those four games. Victor Oladipo and Tyreke Evans need to pick up the scoring starting against Miami Friday, and would help if Domantas Sabonis can do more of this.
10. Spurs (7-5, LW 7). None of this should come as a surprise I guess, but somehow it does — after Dejonte Murray went down in the preseason I was convinced the Spurs defense would suffer. And it did at first. But in the past nine games they are third in the NBA in defense, which is keeping them in games and allowing the Spurs to execute like they do and win down the stretch. The Spurs are bucking an NBA trend again, starting the lowest percent of their possessions in transition this season (9.7, via Cleaning the Glass).

11. Celtics (7-6, LW 8). Boston has lost 4-of-5, and surprisingly the biggest problems are on the defense — they are bottom five in the league defensively over that stretch. The Celtics also have problems on offense, specifically Jayson Tatum's newfound love of a midrange shot, especially long twos early in the shot clock. Last season 35% of Tatum's shots were from the midrange, this season that is up to 42%. He is taking 12% fewer shots at the rim (but is shooting more from three). Brad Stevens has a lot on his plate right now, but Tatum's shot selection has to be on that list.

12. Grizzlies (7-5, LW 12). Dillon Brooks being out 6-8 weeks (MCL sprain) is a blow, they need to get JaMychal Green and Omri Casspi healthy to bring back some depth to the roster. Memphis likes their home cooking: They are 5-1 at home where they score 107.3 points per game, and are 2-4 on the road where the point total falls to 96.3 with a slower pace. The Grizzlies are on the road for 4-of-6.

13. Kings (8-6, LW 13). What is De'Aaron Fox doing better this season? Scoring. The quickness was always there, decision making at pace improved as last season went on, but he didn't finish plays and had a true shooting percentage of 47.8 (well below the league average). This season it's up to 59.7, which is a big leap and well above the league average. Fox is shooting 75% at the rim and 44.2% from three. His making buckets and playing fast is opening up everything in the Kings' offense.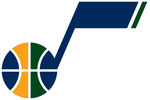 14. Jazz (7-6, LW 17). After more than a year, the Jazz fans had built up plenty of venom for Gordon Hayward and let him hear it when Boston came to town. I get that, but Jazz fans need to move on because their new crush, Donovan Mitchell, is working out pretty well. His ability to go get buckets has been on display again this season, but his passing has improved this season and that's giving the Jazz offense a little more diversity.

15. Hornets (7-7, LW 11). New coach James Borego came in with a fresh slate and a plan to give Malik Monk a real chance. The results so far? Meh. He's scoring 12.5 points per game, shooting 33.3 percent from three, a true shooting percentage of 50.3 and a PER of 12.3 (both of those last two below the league average). For a player expected to be an athletic shooter and finisher out of college, it's disappointing. That was an ugly loss for the Hornets on Tuesday to Cleveland, and now comes a rough stretch of games: Philadelphia, Boston, Indiana, OKC.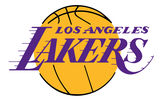 16. Lakers (7-6, LW 19). In their last five games, the Lakers have the fourth-ranked defense in the NBA, allowing 101.7 points per 100 possessions. Tyson Chandler certainly helps with that, but the improvement had already started. The troubling long-term thing in Los Angeles: In back-to-back games Lonzo Ball was pulled for the clutch minutes of a game because he was getting torched defensively. First by Sacramento's De'Aaron Fox. Sunday night it was rookie Trae Young. In a "sink-or-swim" season for the Lakers, that is not a good sign and something to watch going forward.
17. Pelicans (7-6, LW 20). Win four in a row, lose six in a row, win three in a row again including a statement victory at Toronto. It's a little hard to get a good read on the streaky Pelicans this season, although we have to note the team is 7-3 when Anthony Davis plays. The Pelicans are +11.1 per 100 possessions when Davis is on the court, -11.6 when he sits. Maybe that's the only read about the Pelicans that matters.

18. Rockets (6-7, LW 15). Carmelo Anthony is away from the team, but don't be shocked if the saga drags out for a while because finding a landing spot for him is not going to be easy for his agent. Houston has looked better in recent games, although one thing to watch: Teams are now not switching the pick-and-rolls with James Harden as often as they used to, they are now trapping and double-teaming him more, essentially getting the ball out of his hands and daring other players to beat them. How the Rockets adapt and if those other players step up to the challenge will be interesting to watch in the coming weeks, but they looked good doing it against Denver Tuesday.

19. Pistons (6-6, 18). Dwane Casey gets his homecoming Wednesday night in Toronto, where he was Coach of the Year last year, and he should get a warm welcome Raptors' fans. He did a lot for that franchise. Blake Griffin still leads the NBA in touches per game at 92.5, but he does a good job keeping the ball moving — just 1.7 dribbles and 3.3 seconds per touch. (Compare that to James Harden, who averages 5 dribbles over 6.2 seconds every time he touches the rock.)

20. Nets (6-8, LW 21). The Caris LeVert injury, while not as serious as it looked, is still a setback for a guy having a potential Most Improved Player season early. On the bright side for Nets fans, second-year man Jarrett Allen has stepped up his game across the board this season: 11.4 points, 7.8 rebounds, and 1.9 blocks per game, a very efficient 62.6 true shooting percentage and a PER of 21.2. He is playing more, taking on more of the offense than his rookie season, and still upped his efficiency. All great signs for the future.

21. Heat (5-8, LW 16). A few weeks ago Miami had a better offer on the table for Jimmy Butler than the Sixers — I'd take Josh Richardson/Dion Waiters/2019 first round pick over what the Timberwolves got every day. However, after Richardson's strong start to the season, when Thibodeau called last week Richardson was off the table. In Miami that leaves the question: What does Pat Riley and company do now to spark this team? Miami will not have cap space until 2020, so it's going to have to be a trade. Expect to hear a lot of Heat rumors.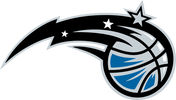 22. Magic (6-8, LW 23). The point guard spot remains this team's Achilles heel, they were convinced things would be better without Elfrid Payton and they're not. D.J. Augustin is a solid backup forced into a starter's role, and when backup Jerian Grant is on the court Orlando is outscored by 11.6 points per 100 possessions.. Expect the Magic to look at any point guards who become available on the trade market, although the move expected by sources around the league is them to go hard at a point guard as a free agent next summer.

23. Mavericks (5-8, LW 25). Luka Doncic is averaging 19.6 points, 6.5 rebounds, 4.4 assists, is shooting 38.6 percent from three, has a PER of 15.7 — and you have to figure this is about as bad as he will ever be as an NBA player. He's a 19-year-old rookie with a lot of room to get better (and he has, his defense has looked better the last few games). Dallas players reportedly have tired of DeAndre Jordan's act — he was at his best when Doc Rivers was building him up, and Chris Paul was both pushing him and setting him up. Without CP3 Jordan is a far less consistent actor.

24. Timberwolves (5-9, LW 22). They went 0-5 on a West Coast road swing, losing whether Jimmy Butler played or not, which finally was enough to get it through Tom Thibodeau's skull that he was not going to win with Butler on the roster this season and he needed to make a change. If he had come to that conclusion a few weeks earlier, he would have taken the better trade package from the Heat. That said, Robert Covington in particular, and maybe Dario Saric long term, should fit with the young Timberwolves core. Karl-Anthony Towns, this is your team now — act like it and take over. Every night.

25. Bulls (4-10, LW 27).. There was an interesting side note out of all the Jimmy Butler trade talk: Tom Thibodeau is considered a dead coach walking in Minnesota, very likely gone at the end of the season, and Timberwolves owner Glen Taylor is a big Fred Holberg fan. Could this lead to a coaching change in Chicago? We're a long way from that, right now Zach LaVine has to be Mr. Everything to get the Bulls wins, and he had to try and do too much, as was evident in a loss to Dallas.

26. Wizards (4-9, LW 28). There's a lot of trade speculation around the Wizards but little actual traction — other teams are interested in Bradley Beal but Washington wants to keep their best player and move the almost untradable contracts of John Wall or Otto Porter. Reality is likely nothing happens. Washington is in a soft part of the schedule, seven games in a row against teams below .500, and they are 3-2 so far after Monday's win against Orlando. Everything changes on Sunday when Portland comes to town, starting a stretch of seven games in a row against teams over .500.

27. Knicks (4-10, LW 24). Allonzo Trier, the undrafted rookie out of Arizona who is averaging 11.4 points a night and is closing games for the Knicks now, remains one of the best stories of the young season. It makes up for the uninspired play from Frank Ntilikina, who didn't impress me at Summer League in Las Vegas (and second-year Summer League guys who got a lot of run as rookies should blow you away in Summer League). New York is 2-5 on the road this season (they're 2-5 at home, too) and have 7-of-9 coming up away from Madison Square Garden.

28. Hawks (3-11, LW 26). Vince Carter on Trae Young: "I think teams, if he is scoring or distributing the ball, they are going to beat him up a little bit. I tell you what, he has done a great job of staying the course, trying to make the right read and play, he has done that these first couple of games. [Sunday night against the Lakers] wasn't anything different." Young had an up-and-down game against the Lakers but when it mattered in the fourth he was making plays, including a good shot attempt for the game winner (Tyson Chandler just made a better play).

29. Cavaliers (2-11, LW 30). Where did that come from — the Cavaliers thrashed the Hornets on Tuesday night by 24 (to be fair, Charlotte's horrible shooting from three helped with that). That win moved this team out of the bottom of the rankings. Kyle Korver's name is coming up in trade buzz around the Sixers, a team now desperately in need of shooting, but it's not going to be easy to get a deal done because they Cavs will want building blocks for the future back and the Sixers have used up a lot of those assets.

30. Suns (2-11, LW 29). If the future is Deandre Ayton and Devin Booker, how are they playing when together? Well, not good — the Suns are getting outscored by 9.2 points per 100 when they are on the court together. However, the team's offense ticks up 5.3 points per 100 when they are paired and as Ayton's defense improves (that's going to take time) those numbers should improve. The Suns are losers of four in a row and 10-of-11, they are doing it with the worst offense in the NBA and the third-worst defense overall.