The Warriors being on top is not a surprise, but the Nuggets, Trail Blazers, and Bucks all being in the top five? That is not what we expected coming in. The Cavaliers remain in dead last in these rankings, but the Suns are pushing hard for that spot.

1. Warriors (10-1, last week No 1). It is far, far too early to talk about the MVP race… but if one did, one would say Stephen Curry has been fastest out of the gate in that race. Curry, hunting his own shot like it's 2015 again, has averaged 31.3 points per game while shooting 50.8% from three, with a PER of 30. He just changes the game when he's on the court and it's been a joy to watch this season. Fun showdown Thursday night against the red-hot Bucks.

2. Raptors (10-1, LW. 3). Kyle Lowry has found a comfort level as a playmaker in Nick Nurse's system — he is averaging 11.5 assists a game and is assisting on 45.6 percent of his teammates buckets when he is on the floor this season, both career highs by a country mile. Lowry and teammates beat the Lakers and Jazz on the road, back-to-back, without Kawhi Leonard (foot injury, hopefully he and the team can stay on the same page about treatment). That speaks to the depth of this roster. Toronto is top six in both offense and defense.

3. Nuggets (9-1, LW 4).. Jamal Murray dropping 48 on Boston was a statement — both for him and for the Nuggets, a one-loss team that has now beaten both the Warriors and the Celtics this season. Note to Kyrie Irving, if you want to stop Murray from going for 50 points with a meaningless shot at the end of the game, do something about the first 48. Interesting early tests coming up against the Bucks (Sunday) and a Rockets team finding itself again (Tuesday).

4. Trail Blazers (8-3, LW 5). While the Portland starting five — Damian Lillard, C.J. McCollum, Al-Farouq Aminu, Jake Layman, Jusuf Nurkic — is outscoring teams by 8.4 points per 100 possessions so far this season, it has been the team's strong bench play led by Zach Collins and Evan Turner that has keyed the team's fast start. When that bench struggles, as it did against the Lakers, the Blazers fall (also they just couldn't buy a three against Los Angeles). McCollum dropped 40 on the Bucks and make a statement, now the Clippers and Celtics are up next.

5. Bucks (8-2, LW 2). The Celtics and their hot three-point shooting knocked the Bucks from the ranks of the unbeaten, but we're more interested in seeing how Milwaukee fairs on a tough four-game West Coast swing that started with a loss in Portland Tuesday where they had no answer for McCollum. Next up are the Warriors. Also, we need to revisit the Greek-on-Greek crime of this Gianni Antetokounmpo's dunk of the year entry over Kosta Kufos.

6. Pacers (7-4, LW 9). Just a friendly reminder that back in 2013 the Cavaliers picked Anthony Bennett No. 1 in the draft over Victor Oladipo (most teams did not have Bennett near that high). Ouch. The Pacers are now built around Oladipo, who has averaged 23 points and 7.2 rebounds a game this season, but maybe more importantly has been a force of nature in the clutch (8-of-11 shooting this season) and is doing things like this to the Celtics.
7. Spurs (6-3, LW 12). The offense, with DeMar DeRozan and LaMarcus Aldridge knocking it down from the midrange, has always been fine, but the recent four-game winning streak was sparked more by a defense that has moved from last in the league to middle of the pack during those games. Well, the D was at least until it regressed at home against Orlando. Now things get tougher with 9-of-11 coming up on the road (and the first home game in that stretch is a Rockets team now finding itself).

8. Celtics (6-4, LW 6). The Celtics have played the toughest schedule in the NBA so far this season. Their offense has been improving, but it's not yet intimidating — 27th in the NBA for the season but 15th over the last three games. Late in games, Brad Stevens has trusted Marcus Morris over Gordon Hayward, and that's the right play because Hayward is still struggling to start the season (as we should expect, remember that a year ago his leg was literally shattered).

9. Clippers (6-4, LW 11). The Clippers are better than their record would indicate (and their record is better than many expected). This is a top 10 team in offense and defense, and they are outscoring teams by 6 points per 100 possessions (meaning they should be 7-3 at least). Tough next four: At the Blazers, then home to the Bucks, Warriors, and Spurs.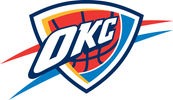 10. Thunder (5-4, LW 22).. Oklahoma City catches a break with Russell Westbrook's sprained ankle not being as bad as it looked, so he will not miss much time. The Thunder, winners of five in a row, also catch a break this happened as they hit a soft spot in the schedule: Cleveland, Dallas, Phoenix twice, and Sacramento are six of next seven. The Thunder should keep on winning and making up for the slow start.

11. Hornets (6-5, LW 14). Charlotte has been the least lucky team in the NBA — they are one game over .500 but with a +8.9, that of an 8-3 team. This is not a new problem, last season the Hornets struggled to close out close games, too, and it was one reason they missed the playoffs. Interestingly, the Hornets are +15.2 per 100 when Tony Parker runs the point and Kemba Walker is at the two, that may be a way James Borego tries closing games.

12. Grizzlies (5-4, LW 13). The Grizzlies continue to defend well but their offense — especially with Kyle Anderson and Jaren Jackson Jr. in the starting lineup — is struggling mightily. Mike Conley has not found consistency with his jumper, and that is part of the offensive issues, too. Memphis needs to figure out how to get buckets quickly because they have lost two in a row and the next four games — Denver, Philadelphia, Utah, and Milwaukee — are against quality teams.

13. Kings (6-4, LW 16). Why are the Kings playing so well? They found an identity in pace — last season the Kings averaged 95.6 possessions a game, dead last in the league, this season they are at 108.1. That's 12.5 possessions a game faster, a ridiculous leap. Synergy has them getting 21.9 percent of their offense in transition and scoring 128 per 100 on those chances. The real test of their new identity comes this month with a brutal schedule.

14. 76ers (6-5, LW 15). With all the focus on how Markelle Fultz and Ben Simmons can't play together (to his credit, Brett Brown is playing them as a tandem less and less), it's been overlooked by some that Joel Embiid has been an absolute beast carrying this team. He is averaging 28.4 points and 12.6 assists per game, and he even has time to build condos in Andre Drummond's head. Right now, the Sixers go as Embiid goes, but that is not going to get them where they want this season.

15. Rockets (4-5, LW 23). Winners of three in a row, the last two of those with James Harden back from injury. The Rockets are looking much better. Carmelo Anthony's offense is coming around as well, but it's not making up for his defense — the Rockets are 10.3 points per 100 possessions worse defensively when he is on the court. Great news that Jeff Bzdelik is returning, a sign the Rockets are going to focus on defense again, but his switching style is still going to run into a personnel problem when Anthony is on the court.

16. Heat (4-5, LW 17). Josh Richardson is the rare case of a player forced to take on more offensive responsibility — his usage rate has jumped from using 18.2 percent of the team's possessions when he is on the court to 24.1 percent, however, his true shooting percentage also is up to 57.1 (from 55.1), his PER is up to 17.4, and he is now scoring 21.4 points per game (up from 12.9 last season). He dropped 31 on Miami, 32 on Atlanta, and 27 points on Detroit. However, he can't get the team wins unless they clean up the defense, which has been bottom 10 the last five games, in a very un-Heat kind of way.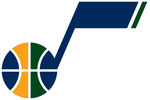 17. Jazz (4-6, LW 7). No team has had a harder time adjusting to the "freedom of movement" rules on defense than the Jazz. Utah is giving up 109.3 points per 100 possessions, 17th in the league this season and 6.4 per 100 worse than last season. The Jazz like to be physical on defense, slowing guys off picks with a bump and grab, but that draws a whistle this season, and the Utah defenders have not mastered getting their feet in the right place and making the play that way. They need to if this team is going to reach its goal of being home for the first round of the playoffs.

18. Pistons (4-5, 10). Detroit has played the fourth easiest schedule in the NBA so far, and as it has gotten tougher the team has dropped five in a row. The problem in the losing streak has been the offense, which is scoring less than a point per possession in those five games. Teams have started to adjust to Blake Griffin having the ball in his hands as a playmaker, and Detroit has yet to counter.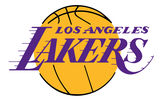 19. Lakers (4-6, LW 21). Magic gave Luke Walton a stern talking to about the offensive system and defense, but at the same time he should be taking a look in the mirror — what did he expect with this roster. When you add LeBron James, he is the system. Also, the pace the Lakers are playing at is a system. Los Angeles picked up Tyson Chandler to help on defense, but it's fair to ask if he still has that in him at age 36. Either way, it's a low-risk move for Los Angeles.
20. Pelicans (4-6, LW 8). Won their first four, but then dropped their next six, all against quality teams in the West (and five of those losses are on the road). During the losing streak New Orleans has had a bottom-10 offense, but the real problem is on the defensive end where they surrendered 116.7 per 100. Games against the Bulls and Suns next give them a chance to right the ship.

21. Nets (5-6, LW 24). The most up-and-down team in the NBA — they got blown out by the Knicks, but turn around and blow out the Sixers. That said, the inconsistency has still been good enough — if the playoffs started today the Nets would be the seven seed. Tuesday's win in Phoenix is the start of 7-of-9 on the road, with some rough stops against the West at the start of the trip.

22. Timberwolves (4-7, LW 18). Jimmy Butler is missing time for "precautionary rest" and "general soreness" which everyone around the league sees as pressure to force a trade, no matter what Butler and the team try to sell. There are times it looks like the Timberwolves are close to figuring it out (Lakers) and other times they look close to imploding. At least Derrick Rose dropping 50 was a great distraction and one of the best stories of the season.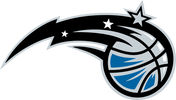 23. Magic (4-6, LW 26). They have won two in a row and it's not a coincidence it happened when Jonathan Isaac had to sit (ankle), so Aaron Gordon could move back to his more natural spot at the four and the offense could start to flow. Coach Steve Clifford may have to stick with this rotation for a while. Orlando has 6-of-8 coming up at home — if they are going to make a push up into the East playoff discussion, it has to start during this homestand.

24. Knicks (3-8, LW 23). There have been stretches this season where the Knicks have started to show some spark and have looked competent — and then they lose to the hapless Wizards, and then drop a punch-to-the-guy double OT game to the Bulls. It's fun to watch Mitchell Robinson play, there are reasons to tune in some nights, but with 6-of-8 coming up on the road it feels like the losses could start piling up even faster.

25. Mavericks (3-7, LW 20). Dallas has played the second easiest schedule in the NBA so far, so their slow start should be even more concerning. So is the fact there seems to be tension between Luka Doncic — who keeps putting up good numbers — and some of the veterans on the team. It's not just DeAndre Jordan going over Doncic's back to get a rebound, just watching their interaction gives one the sense some veterans aren't sure Doncic has yet earned his status. On the bright side, Dirk Nowitzki should be back in about three weeks.

26. Hawks (3-7, LW 25). Atlanta has played the easiest schedule in the NBA to date, just to put the early record in perspective. That said there are things to like (besides the up-and-down play showing the potential of Trae Young), for one moving Omari Spellman into the starting lineup. That worked well against Miami. Also, Dewayne Dedmon is back and averaging 8.7 points, 6.3 rebounds, and 1.8 blocks a night — he is going to generate trade interest from contenders as we get closer to the deadline.

27. Bulls (3-8, LW 27).. Zach LaVine continues to prove his doubters wrong, the latest example the 41 points — including the game-winning free throw — Monday against the Knicks. That was a deserved win for the Bulls, they had been competitive but lost three home games to good teams (Denver, Indiana, Houston), Monday the basketball gods smiled on them. There are winnable games coming up at home against Cleveland and Dallas.

28. Wizards (2-8, LW 28). Washington earned a win over the Knicks and if they are going to turn things around it is now — the Wizards enter a soft part of the schedule with five more games against teams below .500. Of course, they dropped one in Dallas on Tuesday in another game where there was just a lack of effort on defense. No team has worse body language around the league than the Wizards.

29. Suns (2-8, LW 29). Devin Booker's return almost makes this team watchable again, and he had 14 fourth-quarter points in a win over the Grizzlies. He also had 20 points against Brooklyn but needed 21 shots to get there. Let the Suns be a lesson: In today's NBA you need a decent point guard to run the show. The Suns front office remains incredibly active trying to land a decent point guard, the problem is there are not many available right now, plus everyone around the league knows how desperate the Suns are for one, which leads to teams trying to fleece them in a trade.

30. Cavaliers (1-9, LW 30). Cleveland finally reached a deal to turn Larry Drew from "the voice" into an actual coach of the team. That's great, he gets a team where Kevin Love is out with foot surgery for a couple of months, J.R. Smith and Kyle Korver want to be traded, and the veterans don't think Collin Sexton knows how to play the game. Congrats on that new gig, Drew. Have fun storming the castle!