This early in the season there is still a lot of volatility in the rankings, with teams making big leaps (or big falls) as we start to figure out who they really are. We do know the Warriors are very, very good. Looks like the Bucks may be, too.

1. Warriors (7-1, last week No 3). Golden State's offense has been incendiary to start the season — Stephen Curry had a 51-point game and is aggressively hunting his shot again, Kevin Durant knows he can score from anywhere at any time, and then Monday Klay Thompson unleashed 14 threes on the poor Bulls. The Warriors are scoring at a 120 points per 100 possessions pace, more than 5 points better than anyone else in the NBA this season and more than 7 better than they were last season. And it feels like they can sustain this.

2. Bucks (7-0, LW 4). The NBA's last undefeated team, the Bucks haven't just won games they have dominated — Milwaukee has led by at least 16 points in every game this season. While coach Mike Budenholzer gets (and deserves) credit for opening up the offense, the real key is the Bucks have the second-best defense in the league (Boston) and is one of only two teams allowing less than a point per possession this season. The Bucks are playing a simpler, easier to understand system and are thriving in it. Great test Thursday night against those Celtics (on TNT).

3. Raptors (7-1, LW. 1). Tuesday night Kawhi Leonard showed what he means to this team — he smothered Ben Simmons and was a key reason the Sixers' star had 11 turnovers on the night. Oh, and Leonard had 31 points in the game, too. It's too early to use these words in any meaningful way, but Leonard has played at an MVP level to open the season. After a home-heavy schedule to start, the Raptors have 8-of-11 on the road starting Friday in Phoenix.

4. Nuggets (5-1, LW 2).. Denver's offense still has not found it's groove to start the season, specifically the team is taking 28.7 threes a game (25th in the league) and is shooting 29.7% on those so far (for comparison, the team took 30.9 threes a game last season and it 37.1%). Gary Harris is shooting 26.9% so far but that will improve. The Nuggets' defense has slipped a little but is still third rated in the NBA and is covering for the offense until that train gets rolling. Good home tests Saturday and Monday with Utah and Boston.

5. Trail Blazers (5-2, LW 7). Damian Lillard finished fourth in the MVP voting last season and is coming out playing even better this season: 29.6 points per game, shooting 37.7 percent from three, with a 65.9 true shooting percentage and a 30.6 PER, every one of those a career best. So far 71 percent of his shots are threes or at the rim. It's stunning. Lillard led the Blazers to a 3-1 record on a recent road trip with some quality wins (Indiana, Houston, if Houston is still a quality win) and now the Blazers are home for six in a row.

6. Celtics (5-2, LW 9). After a rough start to the season on offense the Celtics are starting to find their groove, including scoring 217 points in a home-and-home sweep of the Pistons. Kyrie Irving found himself in that second Pistons win, scoring 31 on 16 shots, before that the offense has leaned on Marcus Morris. Yes, Marcus Morris — and he's been up to the task off the bench. Saturday starts a tough five game road trip for the Celtics.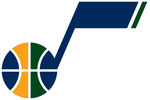 7. Jazz (4-2, LW 14). Good to see Grayson Allen find a groove against Dallas, 11 points and a +17 when forced into a larger role. Donovan Mitchell has stopped pressing and the Utah offense is starting to fall into place during a three-game win streak on the road (the Jazz are an impressive 4-0 on the road to start the season). Utah's offense is two points per 100 possessions better this season than last (so far) and improvement on that end is the key to taking the next step forward for this team. Fun Rudy Gobert vs. Karl-Anthony Towns showdown on Wednesday night.
8. Pelicans (4-2, LW 5). Two losses in a row for the Pelicans but both without Anthony Davis (elbow) so we're not going to read much into that. The starting lineup is still a beast when Davis is healthy, outscoring teams by 34.4 points per 100 (and the elbow thing isn't serious). The loss in Denver was the start of a five-game road trip against potential West playoff teams, a road trip where the Pelicans could use to get Davis back and make a showing because, while it's early, in the ridiculously deep West these are the games that will matter in the end.

9. Pacers (4-3, LW 8). While the Pacers are 4-3 to start the season, they are outscoring teams by 6.3 points per 100 possessions, which is sixth best in the league (that per-possessions data suggests they should be at least 5-2). The big key for the Pacers is their shooting, they have hit a league-best 43 percent of their shots from three — but they take the league's fewest shots from three, 22.6 per game. Victor Oladipo has found a groove and is back to being his old self, and with that the Pacers are showing last season was not some one-off fluke. Now we'll see if they can take a step forward off it.

10. Pistons (4-2, 6). Boston's defense made Blake Griffin look human again in a home-and-home, and the search for quality shooting and shot creators around him continues. All those wins count, but the Pistons have put together this quality start while having a -1.3 net rating, something that could catch up to them (or, they could swing their rating around) with 6-of-9 coming up on the road, almost all against other teams in the East.

11. Clippers (4-3, LW 12). The Clippers' primary bench units are both destroying teams and are just a lot of fun to watch: Lou Williams, Mike Scott, Montrezl Harrell, and Shai Gilgeous-Alexander are killing it with either Milos Teodosic (+23.2 per 100) or Luc Mbah a Moute (+19.2 per 100) as the fifth man. Those bench units get out and run and Milos is just a walking basketball highlight show.
12. Spurs (4-2, LW 10). San Antonio is off to a quick start but has a net rating of -3.5 per 100 possessions to start the season — either their record or that rating will correct itself. San Antonio is the second-best three-point shooting team in the league percentage wise, hitting 41.3 percent from deep this season, but with a team full of guys who like the midrange they are taking just 23 shots from three a game, third lowest in the league. What the Spurs are doing well is taking care of the ball, turning the ball over on a league-best 11.4 percent of their possessions.

13. Grizzlies (4-2, LW 17). Memphis is back to the formula we have seen for years: An elite defense that keeps them in games (fourth best in the NBA), which covers up for a bottom 10 offense. In the past that has worked well enough to keep them on the fringes of the playoff race and have a couple of good runs — when everyone stays healthy. Jaren Jackson Jr. update, the rookie is averaging 11.5 points a game on 46.3 percent shooting, with 5.2 rebounds a night and a PER of 16.7. He's impressing.

14. Hornets (4-4, LW 16). New coach, same problem in Charlotte: The Hornets are outscoring teams by 6.1 points per 100 possessions, but have a .500 record (when they should be 5-3) because they keep losing close games. The Hornets have lost by two to the Sixers, two to the Bulls, and one to the Bucks — three losses by a total of five points. Kemba Walker continues to tear up the NBA, averaging 30.1 points and six assists per night, shooting 41.4 percent from three with a PER of 28.3.

15. 76ers (4-4, LW 11). The 76ers are taking a lot of threes, 35.9 a game (fifth most in the NBA), but they are hitting just 33.8% of them so far. Robert Covington (42.9%) and J.J. Redick (39%) are pulling their weight, but Dario Saric (23.4% on 5.9 attempts per game), Joel Embiid (29.4% on 4.3 attempts) and Markelle Fultz (30.8% but just 1.6 attempts) are building a brick house right now. When Fultz, Embiid, and non-threat from three Ben Simmons are on the floor together the Sixers are -14.2 per 100 possessions so far. The starting lineup with Fultz continues to struggle mightily on both ends of the court.

16. Kings (5-3, LW 25). I may have this team ranked too low — the Kings are playing good basketball right now, having won four in a row including a couple games on the road in Florida. De'Aaron Fox has been a second-season revelation, Willie Cauley-Stein is going to get paid like he wants if he keeps playing like this, and Buddy Hield is averaging 18.9 points per game shooting 44.7 percent from three. They have the point differential of a .500 team, so maybe this catches up with them a little, but the Kings are playing hard and much better than anyone expected.

17. Heat (3-4, LW 21). Hassan Whiteside has been critical for the Heat on both ends of the floor this season and the team has been 16.1 points per 100 possessions better when he is on the court rather than sitting. We'll see if he can keep it up as the season moves along (consistency has been an issue) but the start has been strong. That said, if your counting, Whiteside has yet to rack up a single assist this season.

18. Timberwolves (3-4, LW 13). Jimmy Butler has upped his distraction ante, deciding to sit out Wednesday's game in protest of not getting traded yet (I love that the team is calling it "general soreness"). Those trade talks are heating up again, but nothing is imminent and the entire situation continues to be a cloud over this team. It is part of the reason they are inconsistent. Until the Butler situation gets resolved, fans will not know what they will get from this team night to night (and gamblers may want to stay away for the same reason).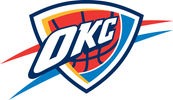 19. Thunder (2-4, LW 22).. The Thunder have won a couple games in a row (Clippers and Suns), with Russell Westbrook and Paul George having a matching 55 points each across the two games. The Oklahoma City defense is also starting to come around, it's sixth best in the NBA as of Wednesday. The second half against the Clippers was the model of what the Thunder want to be this season, Westbrook and George were playing with pace and running an entertaining offense while the defense got enough stops. Can they build off that is the question?

20. Mavericks (2-5, LW 18). Talking to a scout about the Mavericks yielded a couple of impressions: Luka Doncic runs hot and cold as a rookie but there is a lot to like. What impressed more is how well DeAndre Jordan passes out of the high post (he had 9 assists in a loss to Utah). Jordan seems to really enjoy being put in a new role, asked to do things the Clippers did not (they had Chris Paul and Blake Griffin, you're not making DJ a playmaker when you have those two). Plus, DJ shooting better than 80% from the free throw line makes him far more dangerous.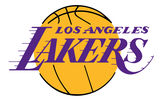 21. Lakers (2-5, LW 23). It's early, but how are things going so far with LeBron James and the young core? When LeBron and Kyle Kuzma are on the court together, the Lakers have a net rating of -0.8 (per 100 possessions), basically playing teams even. LeBron and Josh Hart have a +1.5 rating together. LeBron and Lonzo Ball are -5.3 per 100. LeBron and Brandon Ingram are -6.2 per 100 — and that's troubling because that's the one the Lakers really need to work out.

22. Rockets (1-5, LW 15). Mike D'Antoni threatened to move away from the all-switching defense the Rockets used last season. However, he didn't when he looked at the film and saw the numbers because the switches have not been the problem. The bigger problem in Tuesday's loss to a tired Portland team was heart: When the Blazers made a second quarter run you could see the "here we go again" reaction from the Rockets and they folded. The Rockets are already five games back of the Warriors, and now Houston heads out on the road for 6-of-7. Then they come home to the Warriors.

23. Knicks (2-5, LW 24). Knicks fans got to dream of Kevin Durant last week (and they should soon start watching Duke games and dreaming of drafting that talent), but the Knicks themselves are playing a little better than their record indicates. Eyes Kanter is not happy coming off the bench, but the way Kris Middleton went at him and abused him in the pick-and-roll for the Bucks is a reminder of why Kanter is nice in the regular season but is hard to play in the playoffs.

24. Nets (2-5, LW 28). Three straight losses, and while its easy to forgive the ones to the Warriors and the Pelicans, the Knicks handling handling them this week was a reminder of where this team really is. Still, there are positives: Jarrett Allen has evolved into a flat out beast of a rim protector (except against Noah Vonleh, somehow) and Caris LeVert continues to turn heads around the league.

25. Hawks (2-5, LW 26). While fans are tuning in to see Trae Young — who has good numbers but is up and down, as rookies tend to be — it is Taurean Prince that should be turning heads. In his third season he is averaging 16.7 points per game, and while his efficiency could be better he has become someone who can be a solid role player on a good team (but has to do more for the Hawks).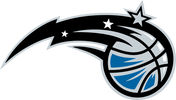 26. Magic (2-5, LW 19). There is only one team in the entire NBA scoring an average of less than one point per possession — and you guessed it, it's Orlando. There are guys who can score on this team, but Nikola Vucevic has never been known as someone consistent, and Aaron Gordon is shooting a little less than he did a season ago but otherwise his numbers are just in line with before.

27. Bulls (2-5, LW 29).. If one player this season is making pundits and reporters eat crow, it's Zach LaVine. Almost everyone (*raises hand*) ripped the $78 million offer sheet the Kings gave him, then were dumbfounded the Bulls matched. Yet through seven games he's averaged 28.1 points per game, shot 38.6% from three, and has a PER of 22.7. He can't defend, but if he can keep scoring like that it more than makes up for it — and makes that a not insane contract the Bulls agreed to.

28. Wizards (1-6, LW 20). Having watched this team in person, it's hard to describe how bad things are for Washington. It's not just the Xs and Os stuff — although they sluff their way through cuts and play half-hearted without the ball, especially John Wall — but its the chemistry issues. Bradley Beal gets knocked down going to the rim and no Wizard comes over to help him up so Tobias Harris has to. There are almost no high fives around the team pregame. Otto Porter might as well be on an island. Scott Brooks may find his seat getting hot, but the problems run well beyond what a coach can fix.

29. Suns (1-5, LW 27). Phoenix has the worst net rating in the NBA, with the third-worst defense and the sixth worst offense. Not picking up the fourth-year option on Dragan Bender was both the right move and a purging of the sins of the past administration. On the bright side, one move by the last GM looks good — Deandre Ayton is averaging 17.5 point and 10.3 rebounds a game, shooting 64.4 percent. He's still learning how to defend, but he looks like he could be the franchise anchor the Suns were counting on.

30. Cavaliers (1-6, LW 30). Cleveland finally got a win, knocking off the Atlanta Hawks Tuesday. However, if you don't have a coach — they fired Tyronn Lue over the weekend and Larry Drew has refused to take on the interim title without a healthy pay raise or some security — you don't move to get out of the bottom of the rankings.