Defended by Paul George, Marcus Morris hit the game-winning 3-pointer for the Celtics against the Thunder last year. Morris also came up big in Boston's win over Oklahoma City last night, hitting the late go-ahead 3-pointer and finishing with 21 points and 10 rebounds.
According to Morris, it wasn't coincidence he stepped up against George.
Morris' motivation dates back to a commercial that aired when George played for the Pacers and Morris for the Pistons. In it, George hits a game-winning, buzzer-beating 3-pointer:
Morris, via A. Sherrod Blakely of NBC Sports Boston:
"I'm gonna take you back to a little story why that meant a lot to me," Morris told NBC Sports Boston. "Two years ago, I was in Detroit, and Paul George did a commercial. I never told anybody this. In the game, it was a Gatorade commercial, and he was counting down, '5-4-3 …' in that commercial they had a person that looked exactly like me. And I noticed it because I was like, 'Wait, it's a Detroit Pistons jersey on.'
"They blanked my number out but it was the exact form of my body. And everybody I told watch was like, 'Oh.' And when I had seen that, I thought that was just so disrespectful."
"First of all, I would have locked his ass down," Morris said. "And second of all, it wasn't me."
This is amazing! I am here for this self-importance and years-long grudge-holding. Whatever Morris must do to motivate himself against George, keep it up.
But is Morris, who wore No. 13 in Detroit, right to feel disrespected? That's clearly No. 17 Stark defending George: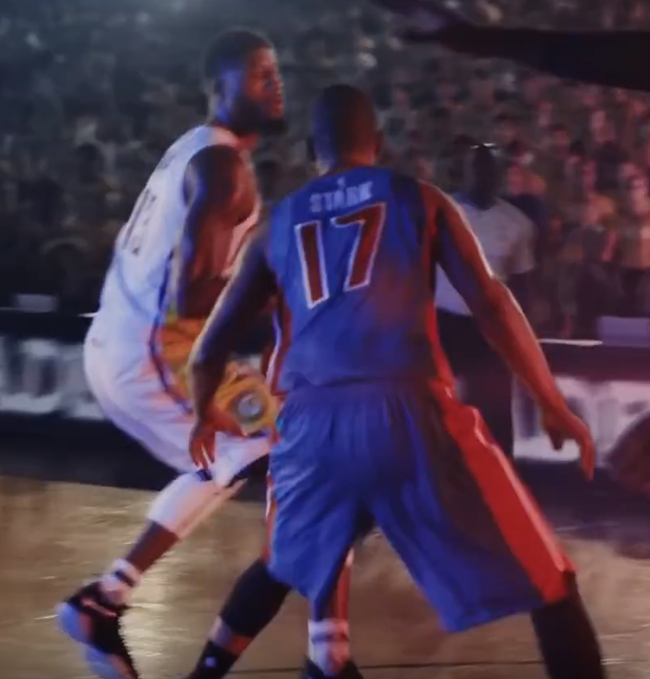 Though, yeah, that body type sure matches Morris'.