It's just a few games into the season, it's too early to read too much into numbers or trends, but we've seen a few things that caught our eye — especially in Toronto and Denver. Lots of movement in the power rankings this week, as tends to happen in the early season before we get a real feel for teams.

1. Raptors (4-0, last week No. 4). Kawhi Leonard is averaging 25.7 points a game, shooting 46.7 percent from three, is dominating games — and is clearly still shaking off rust. It's scary how good he is (and it's great to have him back). Kyle Lowry is thriving with his new wing partner. The Raptors are playing faster this season and their offensive efficiency is already up more than four points per 100. Oh, and they beat the Celtics. The Raptors are legit, and with Leonard they are a playoff threat if everyone stays healthy.

2. Nuggets (4-0, LW 8).. Denver is tied for the league's best defense, one of only two teams allowing less than a point per possession this season (Boston)… that's not going to last. Denver with the best defense is the ultimate example of small sample size. Still, if the Nuggets defense can be average this season then they may be home for the first round of the playoffs. The Will Barton injury (out at least six weeks) is a blow. Nikola Jokic is earning that new contract to start the season, including an 11-of-11 shooting triple-double already.

3. Warriors (3-1, LW 1). The good news, Damian Jones is doing a solid job as the starting center, and is playing within himself — 9.3 points per game on a ridiculous 85 percent shooting (small sample size, but still impressive). The bad news, Klay Thompson is now 3-of-22 from three this season. We know that's not going to last, and pity the team the Warriors play when those flood gates open. Nobody on the Warriors can get as white hot for a quarter or half as Thompson.

4. Bucks (3-0, LW 10). The Bucks are playing four possessions a game faster than last season, their offense is 5.3 points per 100 better, the defense is 4.4 per 100 better, and last season they took less than 28 percent of their shots from three, this season it if 44.7 percent so far. Welcome to the Mike Budenholzer effect, and the Bucks are going to be much better for it. Fun test against the Sixers coming up.
5. Pelicans (3-0, LW 12). Impressive opening night win blowing Houston out on the road, and they have kept that level of play up. The Pelicans have had the best offense in the NBA early (122.2 points per 100 possessions, although just through three games). Anthony Davis is a beast averaging 30.3 points and is hauling in 13 rebounds a night, with 3.3 blocks. Real test coming up against Utah, Rudy Gobert, and that defense.

6. Pistons (3-0, 19). Blake Griffin may be the hottest player in the NBA right now — 36.3 points per game (leading the league) on 53.3 percent shooting overall at 61.1 percent from three, plus gragging 11.3 boards a game and dishing out 5.7 assists a night. And he dropped 50 on the Sixers. The Pistons are using Griffin as a point forward for stretches, running pick-and-rolls as the ball handler. And it works. He has been nothing short of amazing.

7. Trail Blazers (2-1, LW 13). The "Free Nik Stauskas" crowd has to be happy — 14 points a game, and shooting 52.9 percent from three through three games. He has been a huge boost to the Trail Blazer bench. Portland has started the season with the kind of wins they need to make the playoffs (West foes Lakers and Spurs). Now the Blazers head as far as they can go to play a couple of games, Orlando and Miami, and it's a chance for Portland to get off to a fast start.

8. Pacers (2-2, LW 11). That stinging loss to the Bucks should serve as a reminder of the level of the top teams in the East, and that the Pacers have work to do. The Pacers just aren't in sync early, Victor Oladipo seems to be trying to do too much, and their team shot selection is less than ideal. That said, the 2-2 record does not do the Pacers justice, they are +5.8 per 100 possessions this season, keep that kind of pace up and they will win a lot of games.

9. Celtics (2-2, LW 2). The Celtics' offense is stumbling to start the season, scoring less than a point per possession. Integrating Kyrie Irving and Gordon Hayward turns out to not be plug and play. One thing we know — Jayson Tatum has announced his presence with authority and has Celtics' fans hyped. It's too early to say how good he will ultimately be, but if you told me someday he's a top 10 NBA player, I would believe you.
10. Spurs (2-1, LW 14). It's a bit of small sample size theater, but it's still strange: San Antonio has the worst defense in the NBA through three games, allowing 122 points per 100. Chalk a lot of that up to the Dejounte Murray ACL injury, they leaned on him on the perimeter. Those low numbers are not going to last, they will get better, but for now they are winning thanks to the second best offense in the league.

11. 76ers (2-2, LW 5). How long will the Markelle Fultz starting experiment go on? The Sixers starting five with Fultz has been a disaster on both ends (in very limited minutes, to be fair), but when J.J. Redick replaces Fultz that lineup becomes elite (it's more than 60 points per 100 better). It's about shooting, floor spacing, and experience. With Ben Simmons out against the Pistons and Fultz having the ball in his hands he looked more comfortable on offense, but Fultz was struggling defensively with the Pistons' screens and for most of the fourth quarter and all of OT he was on the bench because of it.

12. Clippers (2-2, LW 17). That 2-2 record came against a brutal early schedule (and it doesn't stop yet, the Rockets are up next). Rookie guard Shai Gilgeous-Alexander has shown a lot of promise, especially on offense, while veteran guards Patrick Beverley and Avery Bradley have been up and down on that end. My favorite dunk of the early season goes to Boban Marjanovic. who was holding on to the rim with his feet on the floor. It's insane.

13. Timberwolves (2-2. LW 20). Stop me if you've heard this before: The Timberwolves don't get Karl-Anthony Towns the ball enough on offense. Towns is too timid a soul to demand the rock like he should and the Minnesota offense — while the fifth most efficient in the NBA so far — does not run creative sets that get him the ball in space or against enough mismatches. Also once again, what is holding Minnesota back is a bottom-10 defense. Tom Thibodeau got louder boos in the home opener than Jimmy Butler, and the previous stats and figures in this note explain why that is deserved.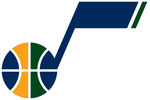 14. Jazz (1-2, LW 6). Utah's dominant defense hadn't been on lock-down to start the season, it's been pretty pedestrian (welcome to the small sample size theater, one of those games was against the Warriors, which skews things). The loss to Memphis on Monday where the Jazz only scored 84 points was more troubling, if Donovan Mitchell can't get it going there is no great secondary playmaker on this team, they have to get the offense out of the system. Utah has 5-of-6 games coming up on the road, starting in Houston.

15. Rockets (1-2, LW 3). The Rockets looked disinterested on opening night and got run out of their own building by the Pelicans. Watching them in person, you can see their defensive communication is not nearly as good as it was last season, when they were a top-10 defense, the Rockets are not sharp on rotations and switches right now. Lost in the fight with the Lakers (which has Chris Paul sitting out against Utah Wednesday), James Harden dominated after the altercation and got Houston the win.

16. Hornets (2-2, LW 21). Kemba Walker is on fire to start the season, averaging 33 points a game (second in the NBA) and in new coach James Borego's system has been freed up to shoot 11.3 three pointers a game, hitting 46.7 percent of those so far. Those numbers will come down as defenses adjust, but there is a lot more freedom in the new system and it shows. The Hornets' defense has impressed at times, if that gets more consistent the playoff dream will be within reach.

17. Grizzlies (2-1, LW 18). This ranking may seem low considering their record (which includes a win over the Jazz), but I'm not yet sold. Well, I'm sold on the defense, which has been top 10 so far. However, the offense hasn't been good and the Grizzlies have been outscored overall through three games. The JaMychal Green injury hurts (out for weeks with a broken jaw) but there is a silver lining if it means more minutes for Jaren Jackson Jr.

18. Mavericks (2-1, LW 22). Luka Doncic is leading the Mavericks averaging 18.3 points per game. He's shown a good shooting touch, has been strong in transition, but is still learning to master the NBA-style pick-and-roll as the ball handler (Dallas is scoring 68 points per 100 possessions so far on those P&R plays). He will get better. Dallas is another team that has more wins than losses, but has been outscored this season. Doncic vs. Trae Young showdown Wednesday night.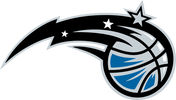 19. Magic (2-2, LW 28). Impressive wins over Miami opening night then holding Boston to just 90 points, and their defense has been solid this season. Their offense, however, is one of the slow starters in the league and is scoring less than a point per possession. Nikola Vucevic is averaging 18.8 points a game and had a triple-double — will that raise his trade value?

20. Wizards (1-2, LW 15). Washington started the season with two losses it should regret — both to teams on a back-to-back and missing rotation players. They miss Dwight Howard inside, the Heat grabbed the offensive rebound on 42.9 percent of their missed shots, which includes Kelly Olynyk's putback game-winner. The overtime win in Portland kicks off five road games in a row (and 8-of-10).

21. Heat (1-2, LW 16). Josh Richardson has taken on far more of a scoring load and is averaging 18.7 points per game, but it's taking 17.7 shots a night to get there and has a woeful 48.4 true shooting percentage. The Heat's three games have all been close and decided by a total of five points between the three. Their one win came because Kelly Olynyk has a thing for torturing Wizards' fans.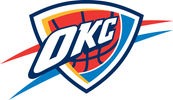 22. Thunder (0-3, LW 7).. The first couple of losses without Russell Westbrook were not good, but at least there was an explanation. The home opener loss to a scrappy Kings team is harder to explain. Oklahoma City has the worst offense in the NBA to start the season, but again with Westbrook back that will change. However, their pedestrian defense is the bigger issue, they need a top-10 defense to help cover that predictable offense. They really miss Andre Roberson. Next up on the schedule it doesn't get easier: Boston on Thursday.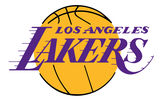 23. Lakers (0-3, LW 9). Want to look at the bright side, Lakers' fans? Gregg Popovich, on the Lakers early struggles: "They're just going to get better and better. Luke (Walton) has done a great job with this group, still a very young group… and LeBron's a great teacher, a great role model, and they'll just get better and better and better. By that I mean mentally, as much as physically… The leadership of LeBron, he'll demand a lot and he'll help them all raise to another level for sure."

24. Knicks (1-3, LW 27). Allonzo Trier is NBA Twitter's new favorite Knick. He played with Deandre Ayton at Arizona, went undrafted but played his way onto the Knicks through a solid Summer League (17 points a game) and camp (14.2 average in preseason games, better than Kevin Knox). Then on opening night he dropped 15 points with some highlight reel plays. Keep an eye on this kid.

25. Kings (1-3, LW 29). They have played better than their record indicates, they've been scrappy and looked like a solid team. De'Aaron Fox has looked improved, but the bigger standout has been "get me paid" Willie Cauley-Stein at center averaging 16.8 points a game on 63.8 percent shooting, plus grabbing 6.8 rebounds a night. The difference in Cauley-Stein's game is he's playing to his athletic strengths — no midranges, just get to the rim and finish, and use that athleticism to get putbacks, alley-oops, and easy buckets where you can.

26. Hawks (1-2, LW 30). Trae Young is going to be up-and-down this season, but the ups are eye-popping — 35 points and 11 assists against the Cavaliers on Sunday, for example (Young torched Collin Sexton in that game). The Hawks' home opener in the heavily-renovated State Farm Arena Wednesday night should be a show — Future is performing at halftime. The Young/Doncic showdown Wednesday (even though they're not matched up) will have people talking. And jumping to way-too-early conclusions.

27. Suns (1-2, LW 25). It's too early to draw solid conclusions about anything in the NBA, but right now the hiring of Igor Kokoskov as coach looks like a great get — the ball movement and creative offense have been impressive. It helped Devin Booker to 35 points on 18 shots in the opener. T.J. Warren has been a beneficiary, scoring 20 points a game and shooting 57.1 percent from three so far (on 4.7 attempts per game). The offense is still bottom 10, but that's more about roster construction than coaching.

28. Nets (LW 26). Two words sum up the Nets so far this season: Caris LeVert. He's averaging 24.7 points a game, shooting 40 percent from three, and is having to do a lot of his shot creation himself with quality defenders (such as Victor Oladipo) on him. LaVert and Jarrett Allen look like they could be key parts of what Brooklyn is building. Saturday's loss to the Pacers starts 4-of-5 on the road for the Nets, with the one home game being the Warriors.

29. Bulls (0-3, LW 24).. Zach LaVine has looked like an offensive force who deserves the contract that had everybody shaking their heads this summer. LaVine is averaging 32.3 points per game with a ridiculous 74 true shooting percentage. He does much of his scoring as the pick-and-roll ball handler (67.3% eFG% on those) but is killing it in isolation and transition as well. We'll see if he can keep this up all season and make everyone eat their words about that contract.

30. Cavaliers (0-3, LW 23). Some people tried to sell that the Cavaliers defense would be better without LeBron James because he didn't work hard on that end last season. Um, nope. Three games in the Cavaliers have the second worst defense in the NBA, and the numbers don't do how ugly it is justice. Kevin Love is trying, averaging 20.7 points and 14.3 rebounds a game, but there is only so much he can do.