Gary Harris hit Kevin Durant's arm during the Nuggets' 100-98 win over the Warriors yesterday. Except officials didn't call a foul. They did call a technical foul on Durant for arguing about it, though.
Meanwhile, Harris made this fantastic face: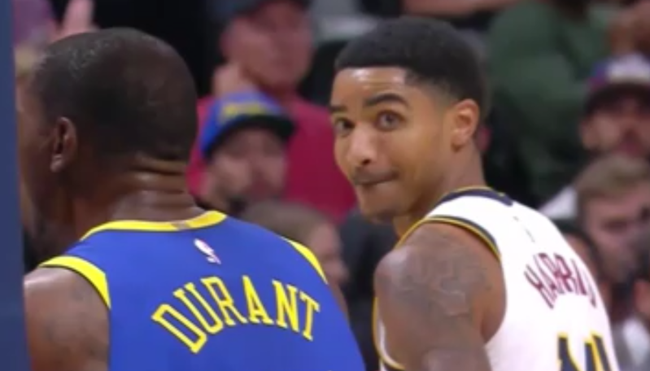 When you hit your brother and your mom yells at him.