Anthony Davis called himself the NBA's best player.
He sure backed it up last night.
Davis posted a 32-16-8-3-3 to lead the Pelicans to a 19-point win over the Rockets, considered by many to be the NBA's second-best team. The performance immediately vaults Davis to the forefront of any MVP discussions.
But for him, it was just par for the course. Davis has repeatedly dazzled in season openers. When 18-6-2-3 qualifies as the dud, you know Davis is doing something right.
Davis' box scores in New Orleans' first game each season: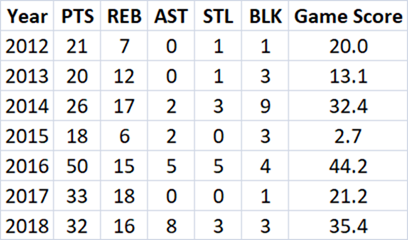 That makes Davis' average season-opener game score 24.1, one of the best ever. Only Michael Jordan has a higher mark on record (since 1983, as far back as Basketball-Reference records go; minimum: three games).
Here are the leaders: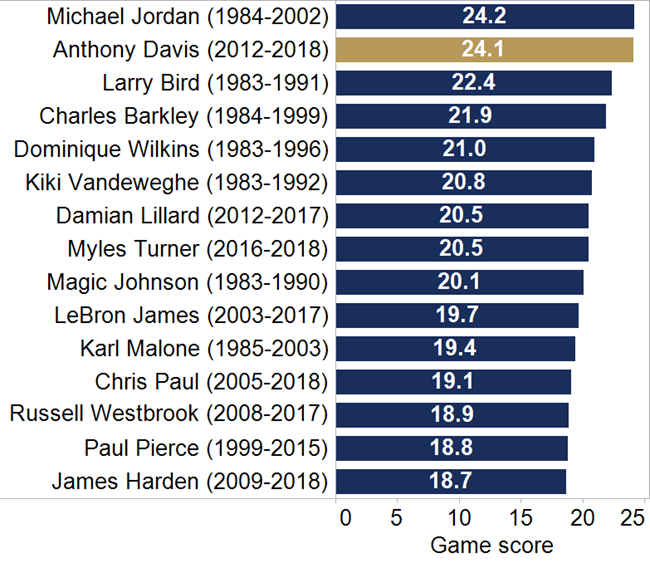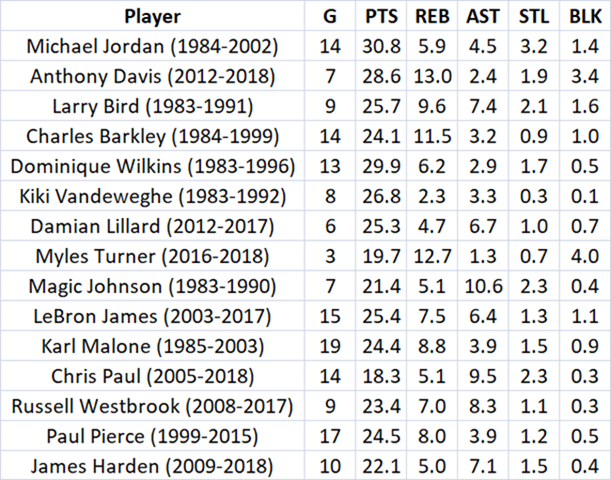 Obviously, Davis cares more about how he finishes than starts. The Pelicans have made the playoffs only twice with him, getting swept in the first round in 2015 and falling in the second round last season.
But it should be clear by now: Davis comes to play as soon as the season tips.