The NBA season is back, and with it, so are the NBC Sports NBA Power Rankings, which are put together each week throughout the season.

1. Warriors (Last season 58-24). If a team is the two-time defending champs and made four straight Finals appearances, they start on top. The only question is how motivated the Warriors are during the regular season — which may be less of an issue this time around, listening to the buzz around the team. Keeping Golden State healthy and not letting it build a bunch of bad habits while waiting for the games to really matter again has to be Steve Kerr's focus. Don't expect to see DeMarcus Cousins until after you've opened your Christmas presents.

2. Celtics (55-27). Don't read too much into the preseason struggles — that was exactly what coach Brad Stevens needed to get this team's attention and get them focused on the process. It turns out bringing two superstar players — Kyrie Irving and Gordon Hayward — back into the fold is not simply a matter of plug-and-play, it's going to take some work. Plus, Hayward is not all the way back yet. Still, with all this depth, the Celtics should own the East.

3. Rockets (65-17). Carmelo Anthony has blended fairly smoothly in the preseason, accepting his role coming off the bench and as more as a shooter working off the ball, now we will see if that continues when opposing defenses start to care. A lot of lineup shuffling in the preseason, which leads to a question: Who will close games for Houston? Chris Paul and James Harden for sure, but after that which two of Anthony, P.J. Tucker, Eric Gordon, James Ennis, and Clint Capela will sit?

4. Raptors (59-23). Understandably a lot of the preseason focus has been on Kawhi Leonard, but there is another big question for this team (both early and for the full season): What kind of difference does new coach Nick Nurse make? He's a rookie coach and he's doing things like talking about changing the starting five based on opponent, but the hope was he would bring a less predictable offense (especially for the postseason). Nurse said he is going to be "fluid" with rotations — read: experimenting — for the start of the season, but this is a deep team that had the best bench in the NBA last season, and it could be better this year.

5. 76ers (52-30). Replacing J.J. Redick with Markelle Fultz in the starting lineup to start the season is an interesting tactic by Brett Brown (the Sixers starting lineup with Redick was +21 points per 100 possessions last season), but it should do one thing for sure: The Sixers' defense should be better. And it was top five last season. The question becomes floor spacing on the other end: Ben Simmons is not a jump shooter, Joel Embiid can hit threes but needs to be around the basket, and Fultz doesn't have the jumper of an NBA two-guard yet (he attempted just five shots from three in the preseason). Defenses will pack the paint on Philly. Also, teams that make the China trip in preseason tend to start slowly the next season.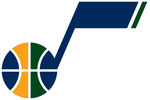 6. Jazz (48-34). There are a lot of people on the Jazz bandwagon, some even suggesting they are better than the Rockets. What Utah has going for it is an elite defense (if Rudy Gobert can stay healthy) and continuity from the team that was so good the second half of last season. But after Donovan Mitchell, who is the other shot creator? Ricky Rubio can set guys up, but is he a secondary go-to guy? The Jazz bet big on Dante Exum this summer, he is a guy to watch.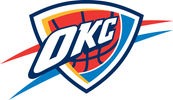 7. Thunder (48-34).. Russell Westbrook is banged up to start the season (he had his knee scoped a month ago and will miss at least the opener), and Andre Roberson is out until December — that second part is a bigger blow than some fans realize. The injuries could lead to a slow start for the Thunder, which is dangerous in the very deep West. Can Terrance Ferguson step up on the wing and give them something?

8. Nuggets (46-36).. Everyone is high on the Nikola Jokic/Jamal Murray/Gary Harris starting lineup, and with good reason, especially with Will Barton added to it. The Nuggets will have an elite offense. Two big questions loom for this team: Can their defense (bottom five last season) improve, even up to league average? And, with Isaiah Thomas out who will lead the bench unit? Can Trey Lyles step into that role and thrive?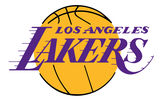 9. Lakers (35-47). The Lakers are going to run this season (they likely will have one of the fastest paces in the league) and that combined with LeBron James distributing from the elbow should lead to an impressive offense, although the lack of true shooters could hold them back a little. The question is at the other end of the court, will the Lakers get enough stops to win? They were sloppy defensively in the preseason. Portland and Houston this week start off a brutal schedule to start the season.

10. Bucks (44-38 LW 18). This may be too low a ranking for a team I am high on. While we should take the preseason with a grain of salt, the Bucks looked like a modern offense under Mike Budenholzer, leaning on three pointers and getting to the rim, avoiding midrange jumpers — and they had an impressive offense because of it. Giannis Antetokounmpo was a flat out beast, showing more confidence in his jumper but also finding a lot more room to drive on a team with genuine floor spacing. We'll see if it carries over, but the Bucks looked more like a threat to the 76ers/Raptors in the preseason.

11. Pacers (48-34). Preseason wasn't kind to the new players who are expected to push this team forward, Tyreke Evans and Doug McDermott, nor did the man with the new contract Myles Turner impress. We're going to overlook all that for now, this is a team on the tier behind the big three in the East (some think they can push Philly/Toronto) and they should be a tough out every night. Interesting first week game Friday night in Milwaukee.
12. Pelicans (48-34). I am high on this team coming into the season — I predicted Anthony Davis to win MVP — but the preseason defensive performance gave me pause. It's just preseason, but Elfrid Payton is a turnstile (that's not new) and they were getting torched in the paint to the tune of 65 points a game. We'll see if that continues when the games matter, but a tough opener against Houston doesn't help.

13. Trail Blazers (49-33). The entire NBA, and particularly the Blazers community, is mourning the passing of one of the best and classiest owners in the league in Paul Allen. Making the playoffs 23 times in 30 seasons, doing things the right way, he's a model owner. The road forward will be interesting (the league would not allow this team to be moved, and the lease runs through 2025 anyway). The Trail Blazers open the season on national television Thursday night against LeBron James and the Lakers and can make a statement then.
14. Spurs (47-35). Injuries have decimated the guard rotation: Dejounte Murray out for the season with a torn ACL, his backup Derrick White tore his plantar fascia, and Lonnie Walker IV tore the meniscus in his right knee (the latter two are 6-8 weeks, maybe a little more. In a West with little margin for error, is that enough to keep the Spurs out of the playoffs for the first time since 1997? DeMar DeRozan is going to have to be the primary playmaker for this team now.

15. Wizards (43-39). Dwight Howard missed all of preseason (with an injured butt, insert your own joke here), but is now practicing with the team and could play in the opener, just in a more limited role. Once again we enter the season saying we like the Wizards players individually — John Wall, Bradley Beal, Otto Porter — but as a team how do they really take a step forward from good to great?

16. Heat (44-38). The Jimmy Butler trade saga hangs over this team a little (nobody likes hearing their name in trade talks), but this is a solid team and it's Dwyane Wade's "One Last Dance" so its worth tuning in to watch him put on a show. Get wins against Orlando and Charlotte the first week of the season and it will be easier to tune out all the trade chatter (which has died down a little of late anyway).

17. Clippers (42-40). Their starting five has potential — Patrick Beverley, Avery Bradley, Danilo Gallinari, Tobias Harris, and Marcin Gortat — if they can stay healthy. Off the bench is the Sixth Man of the Year Lou Williams, plus Shai Gilgeous-Alexander, who impressed at Summer League and through the preseason. Healthy, this could be a playoff team, but the Clippers are littered with players prone to injury and not living up to their potential. Brutal first few weeks of the schedule for Los Angeles, including the Nuggets, Thunder, and Rockets this week.

18. Grizzlies (22-60). One of a few teams in the West (along with the Clippers and Mavericks) where I can envision a scenario where they make the playoffs, but everything has to go right for them. That means Marc Gasol and Mike Conley stay healthy, Jaren Jackson Jr. plays like a rookie of the year, and Chandler Parsons gives them something (he's looked passable in the preseason). That's a lot of "ifs" in a conference with no margin for error.

19. Pistons (39-43). They have been penciled in to the final playoff spot in the East by a lot of pundits (myself included) based on the potential of Blake Griffin, Reggie Jackson, and Andre Drummond together (especially with Dwane Casey as coach). It's also a work in progress that didn't look very smooth in the preseason. Depth questions also are out there for the Pistons. Still, if they can be solid defensively, they should make the postseason.

20. Timberwolves (47-35, LW 13). Is this too low a ranking, much of it based on the Jimmy Butler trade drama? Maybe. With Butler in the lineup last season the Timberwolves looked like a 3/4 seed kind of squad. On the flip side, chemistry matters in the NBA and good luck finding a team with a worse locker room right now. Also, Butler is going to get booed and it's going to get ugly Friday night in Minnesota's first home game (vs. Cleveland). Without Butler in the preseason the Timberwolves defense was a disaster, it's just preseason but that's not a good sign.

21. Hornets (36-46). What will new coach James Borego bring to the table? If was can read much into the preseason it's more three point attempts (and less long twos) and better ball movement and tempo. Rookie Miles Bridges showed some preseason promise and could play his way into the starting lineup eventually. Relatively soft schedule the first month of the season, get off to a fast start and it will keep the "will they trade Kemba Walker?" questions at bay.

22. Mavericks (24-58). Fun start to the season Wednesday: Rookie of the Year favorites Luka Doncic and Deandre Ayton face off (although the matchup to watch in that game is how Ayton handles the strength and athleticism of DeAndre Jordan). Doncic and Dennis Smith Jr. started to show some chemistry in the preseason, but lets see what happens when the games matter and the defenses start to care.

23. Cavaliers (50-32). Kevin Love says he is ready to return to the role of a No. 1 option — and the Cavaliers are certainly paying him like one — but the game has evolved and Love has gotten older since he last time that burden fell on his shoulders. There is still potential on this roster in terms of good shooting, at least until Cavs management starts trading them for young players and picks. After opening in Toronto, pretty soft schedule to start the season.

24. Bulls (27-55).. No Lauri Markkanen to start the season (elbow, out at least a few weeks) but there is promise on this roster: Zach LaVine showed some athleticism and looked healthy and efficient in the preseason, and Wendell Carter Jr. continues to impress and is now the starting center for this team (although rough "welcome to the NBA" start in Game 1 against Joel Embiid). How will Jabari Parker look in a Sixth Man role?

25. Suns (21-61). Firing GM Ryan McDonough nine days before the season started — after letting him make all the off-season moves for the team, including hiring the new coach — is a "the emperor has no clothes" moment for owner Robert Sarver. Deandre Ayton has put up numbers and impressed in the preseason, and Devin Booker will return from hand surgery and be ready for the opener. Jamal Crawford is not a point guard but may end up playing one anyway.

26. Nets (28-54). Coach Kenny Atkinson has done in Brooklyn what the new coach across the bridge in Manhattan needs to do this season — develop a culture where the players go hard for him within the system. Now the question in Brooklyn is about the talent. How good is D'Angelo Russell really, is he worth a big new contract next summer (he's a restricted free agent)? Where does Spencer Dinwiddie fit in that mix? Jarrett Allen is expected to make a leap at center, but will he. Where do Caris LeVert and Ronde Hollis-Jefferson fit in? Some potential there, but a lot of questions, too.

27. Knicks (29-53, LW 22). For new coach David Fizdale, this is a season about building the culture and getting players who will play his way and play hard. Rookie Kevin Knox needs to be part of that and will be thrown into the deep end to sink or swim for the Knicks. Frank Ntilikina has yet to impress me, but then again Emmanuel Mudiay does not look like the answer at the point guard spot either. Just my guess, we see Kristaps Porzingis return this season for the last dozen games or so, not to make a playoff push (the Knicks won't be that good) but to hit the ground running for his summer work, and to show free agents he will be ready to go next season.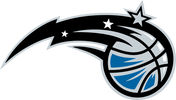 28. Magic (25-57). As discussed on the PBT Podcast on teams to watch, I think Orlando will be an interesting team this season — not good, but worth watching. Specifically, when the big and athletic front line of Aaron Gordon, Jonathan Isaac, and rookie Mo Bamba are paired. Can those three play together and make it work (it pushes Gordon to the three when he is better as a four)? The Orlando defense should be pretty good this season, the question is where the points are going to come from?

29. Kings (27-55). Harry Giles impressed in both Summer League and preseason and could be a sneaky candidate to make All-Rookie teams at the end of the season. Marvin Bagley III showed the potential to go get buckets during the preseason, and I like using Buddy Hield more as a floor-spacing three (at least on offense, nothing worked for the Kings on defense). Rough way to start the season: Jazz, Pelicans, Thunder.

30. Hawks (24-58). It's going to be all Trae Young all the time in Atlanta as they let him be the man and take all the shots — and that worked for a game winner against the Spurs in the preseason. It's also going to mean some growing pains when the real games begin. Rough to have John Collins and Dewayne Dedmon out to start the season with injuries.