Once again the Sixers find themselves in the middle of another burner Twitter account controversy.
Saturday, Sixers GM Elton Brand released a statement calling Tweets from Mike Muscala's father on a secondary account "inappropriate and offensive." Which is an understatement.
Muscala apologized for his father's Tweets in a statement released by the Sixers.
"First and foremost, I want to apologize for my father's offensive social media commentary. His comments were uncalled for and inappropriate, and they do not reflect who I am."
Here is Brand's statement.
Bob Muscala, Mike's father, had a second Twitter account where he Tweeted some patently offensive things. They have been taken down, but on the Web noting truly dies.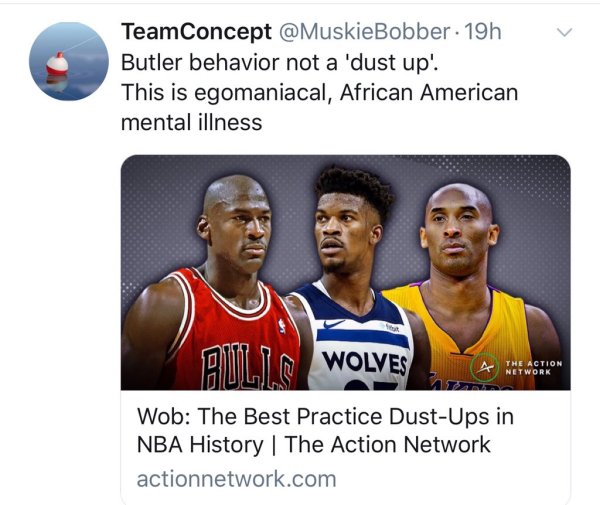 Between Bryan Colangelo's wife and Muscala's father, lots of "the people around you can impact your job" lessons from the past six months around the NBA.