Tom Thibodeau has been slow to pull the trigger (and keeps going Lucy and pulling the football on other teams) on a Jimmy Butler trade because he wanted Butler back in practice and with the team.
Be careful what you wish for.
Thibodeau got his heart's desire on Wednesday, according to Adrian Wojnarowski of ESPN — and he got the full Butler with it.
All-Star Jimmy Butler participated in the Minnesota Timberwolves' practice on Wednesday, a session that included him verbally challenging teammates, coaches and front office executives, league sources told ESPN.

Butler was vociferous and emotional at times, targeting president/coach Tom Thibodeau, general manager Scott Layden and teammates Karl-Anthony Towns and Andrew Wiggins, league sources said. He had not practiced with the team so far this season after requesting a trade three weeks ago…

At one point in a scrimmage, sources said, Butler turned to Layden and screamed: "You f—ing need me. You can't win without me." Butler left teammates and coaches largely speechless.
What did they expect, Butler to come in and play nice?
Here's our live look in at Minnesota's practice: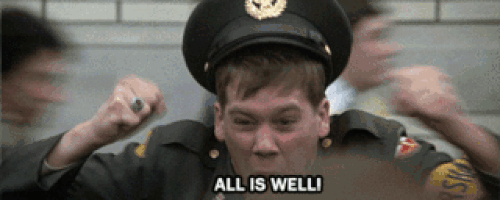 Here an update on the trade situation: Talks between the Timberwolves and Heat broke down over the weekend — because Miami felt Minnesota altered the deal, of course, that may just be part of a lot of different, competing agendas in the front office. In the wake of Miami taking a step back, Minnesota reached out to Houston again asking for Eric Gordon and P.J. Tucker and were shot down fast (Houston does not want to put Tucker in a trade). Miami is still the most likely destination, but it will require owner Glen Taylor stepping up.
Butler isn't going to miss game checks, he's going to practice and play from here on out, but that might be worse for team chemistry than just trading him. Which was probably part of Butler's goal (that and he is frustrated the deal isn't done, even though the timing of his declaration, Sept. 18 right before camps opened, screwed Minnesota over).
The entire situation is a mess and in constant flux. Welcome to a new season of Timberwolves basketball.