This much we know: During the second quarter of Tuesday's preseason game between the Cavaliers and Celtics, Sam Dekker went with a crossover move and Jayson Tatum crumpled to the ground, clearing the way for a Dekkar layup.
The best part of that is the Cavaliers' bench mocking Tatum for hitting the ground.
Tatum, however, said it was Terry Rozier's fault (in a Tweet he has since deleted), and in the process took a shot at Rozier's Puma's (a new shoe contract for Scary Terry).
I really wanted this to be Tatum just getting dropped, but look at a closeup of the video and it looks like Tatum is right.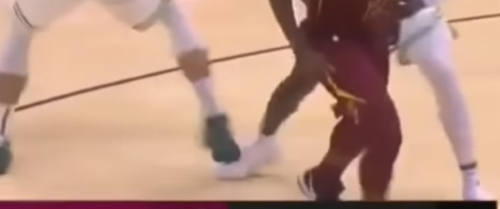 This play wasn't even close to the most interesting moment of this game — J.R. Smith shoving Aron Baynes, leading to Marcus Smart getting thrown out for defending his teammate was more entertaining. That battle also kept going on social media.