The Magic embarrassed themselves last year when an agent tweeted a photo of his client signing in an Orlando office – with the Magic's trade and free agent targets clearly listed on a whiteboard in the background. After that incident, you'd think teams would at least not let outsiders into rooms with that sensitive information, let alone not let them take a photo of it, let alone not let them post that photo to social media.
Yet…
The Kings keep finding ways to sink below ever-falling expectations.
UC Santa Barbara coach Joe Pasternak tweeted this photo of undrafted free agent Gabe Vincent signing with Sacramento, with Kings general manager Vlade Divac and assistant general manager Ken Catanella also present: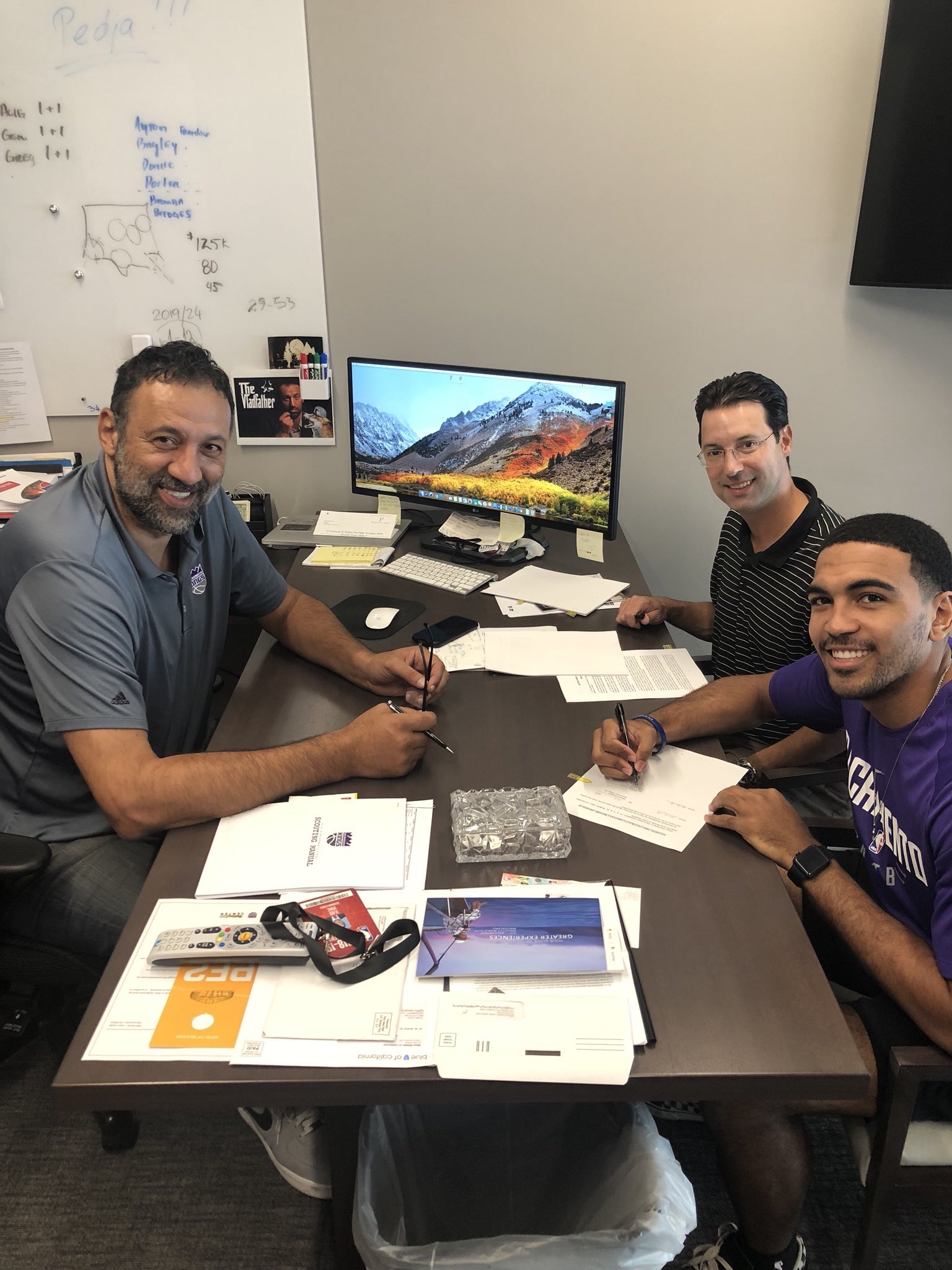 Let's look closer at a few elements: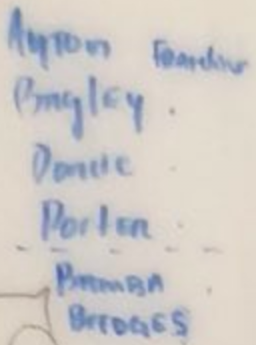 This looks like a plausible draft board:
(Deandre) Ayton
(Marvin) Bagley (III)
(Luka) Doncic
(Michael) Porter (Jr.)
(Mohamed) Bamba
(Mikal or Miles?) Bridges
The Suns took Ayton No. 1, and Sacramento took Bagley No. 2. So, it at least matches.
At least it's a draft that already happened, though this gives teams a read on how the Kings value 2018-19 rookies.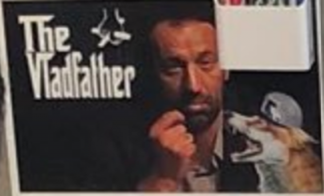 What an amazing graphic.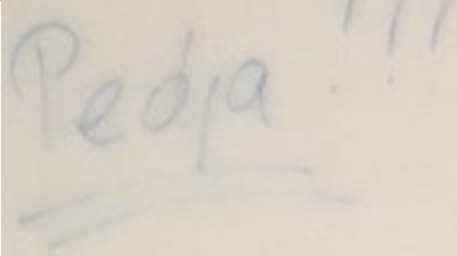 Is the name of Kings assistant general manager and former player Peja Stojakovic spelled wrong? Maybe we've been the ones spelling it wrong. His full first name, Predrag, has usually been shortened to Peja in all official NBA listings. But he goes by Pedja on Instagram.

Is that an internal projection for Sacramento's record? A goal? The former seems unrealistically optimistic. The latter would be just sad.