Jimmy Butler stays having no chill.
Not when his teammates don't match his level of competitiveness. Not when his coach eases up. Not when a fan gets too demanding.
And not when Gabrielle Union posts this photo to Instagram:
Butler commented: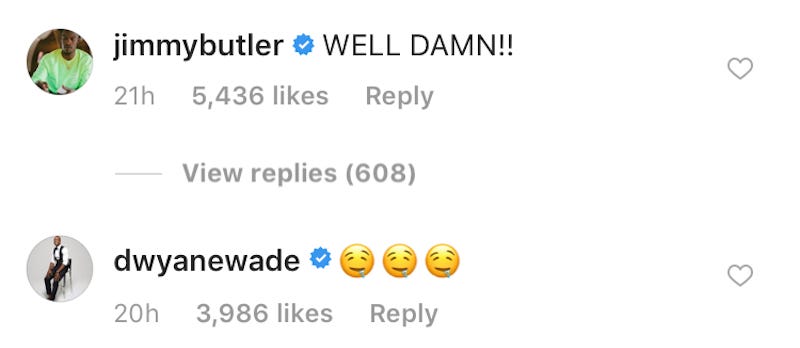 Then Butler posted an unrelated video to his Instagram captioned "The good, the bad, and the ugly," on which Wade replied: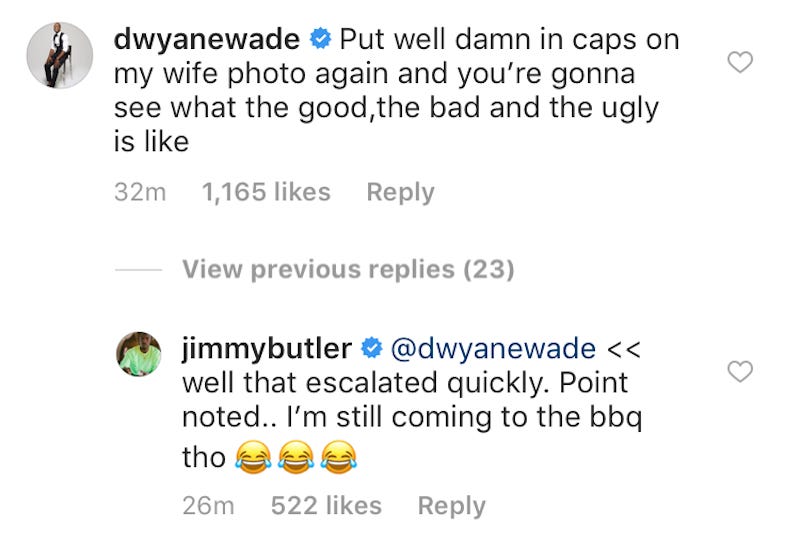 Wade and Butler – who both played at Marquette then were teammates with the Bulls – are friends.
At least, they were.