5 Up, 5 Down is a column featuring the best and worst from the NBA.
It's another week, and here we are in the rough slog of the summer months in the NBA. LeBron James is seemingly everywhere, doing good deeds and being a good parent. Meanwhile, Kawhi Leonard is likely traveling to Toronto for the first time to see how beautiful Ontario is in the summer. Maybe not.
Still, things are slowing down a little bit so it's time to reflect on some of the moments of the past few weeks.
There are quite a few big names that have changed teams, or will change teams, but the end of July is perhaps the best time to stop and think about what we can actually predict for the coming season. Yes, the Golden State Warriors are still the favorites out of the Western Conference, but we really don't know what will happen with James as a member of the Los Angeles Lakers. Plus, the Boston Celtics are getting back two former All-Stars. Next year is going to be fun, at least we can count on that.
The point is, predicting what will happen next spring is sort of futile in the summer. At the moment, all we can do is bask in the UV rays and make "reckless speculation" our mantra.
Say it with me:
Reckless speculation.
Reckless speculation.
Reckless speculation.
Reckless speculation.
Reckless speculation.
I'm just going to keep doing this until training camp starts.
Without further ado.
5 Up
Kawhi isn't a Spur
We had to talk about this story the entire year last season, and every step of the way it was nearly a complete mystery. We still aren't that much closer to the end of this saga thanks to Leonard's contract, but we at least know that he won't be playing in San Antonio this upcoming season.
Thank goodness for that, although there is and still should be some trepidation on behalf of Toronto Raptors fans. Reports are that initial meetings have gone well between Leonard and the team, but as we have seen over the course of basically every NBA season in history, things can change between players and teams.
Will Leonard be a Raptor after this year? Will he be a Laker? Honestly at this point, I don't care. It's July of 2018 and this story is no longer interesting. Call me when he makes a decision or if he gets traded before the deadline next year.
Carmelo is going to the Rockets
Carmelo Anthony heading to the analytics heavy Houston Rockets has always been a bit of a question mark when we have heard it floated over the years. But there are two explicit beneficial outcomes in Anthony becoming a Rocket sometime this summer, and both of them are good.
The least likely scenario is that Anthony gets to Houston, plays his role, and hits well from 3-point range as a productive member of the Rockets offense. Houston makes it to the Western Conference Finals, and this time they beat the Golden State Warriors, removing the aura around that team's crown.
More likely is that Anthony plays more to how we have seen him in recent years, and has just enough statistical production to fool less-savvy fans. Anthony, who is playing on a minimum salary deal, acts as though he is the top dog on the team and helps to torpedo the Rockets' locker room. Houston doesn't make it past the second round, and we don't have to see James Harden or Chris Paul try to draw ticky tack fouls on Draymond Green for seven games in the Western Conference Finals.
It's a win-win
LeBron James opening a public school
People like to brag on athletes for not doing enough in their community. Usually this happens in the comments section or on Twitter, where the aforementioned trolls have failed to even Google what kind of contributions those players have actually made.
Well, this time around that's just about impossible.
James donated a school in conjunction with Akron Public Schools in Ohio. It will help serve underprivileged youth in the area, and will have grades one through eight by 2022. That's a significant undertaking and not your average charitable contribution.
The amount of wealth that players amass is incredible. Many of them burn through it before they turn 60, but those who manage it smartly are in a position to be able to do something like this. Good on LeBron for making a significant impact on the lives of children.
Think about it this way — these kids could live to be 100 years old and many of their life accomplishments could be eventually tracked back via a butterfly effect to this school. That's wild.
Kevin Durant and CJ McCollum have more in common than the two major stars think. Each takes light criticism a bit harsher than should be expected from someone in their position, and from time to time you can see it bubble up through the surface and out into the media.
Durant likes to take his frustration out on social media, lurking in Instagram comment sections and using Twitter burner accounts. McCollum, who gets undue praise for simply finishing J school at Lehigh, can often be seen snapping at reporters despite his purported media chops when he is in a nippy mood or when things aren't going his way.
That's why having Durant and McCollum going at each other on a podcast was particularly hilarious.
Durant and McCollum are stars on their respective teams, but they aren't the core of their team nor are they the most popular player on them. And they never will be, and perhaps that unites them even more.
Mostly, I just like the idea that the two of them got into it enough where gangs got referenced. That's insane. Remember, NBA players aren't as tough as they like to put out there. Even Kevin Garnett, king of the TOUGH VET reputation, basically ran away from Antonio McDyess in 2007. The fact that Durant and McCollum even verbally traded jabs is kind of impressive. I hope this gets a lot of the coverage when the Blazers and Warriors play this year. No doubt it will.
I mean, just look at it.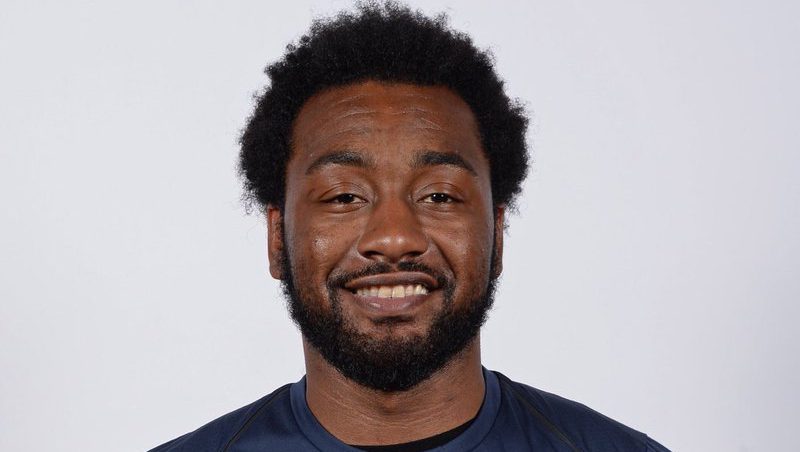 5 Down
Nick Young hates the idea of Yeezy basketball shoes
Well, Young didn't specifically say this. What he did say is that he felt like players were getting too weird with what they were wearing on the court and to work out.
This was hilarious because Young is the king of wearing insane shoes while hooping. Specifically, Young is known for wearing shoes that aren't made to play professional basketball in. He's worn everything from Jordan lifestyle kicks to Kanye West's joints.
Rumor is that Kanye is going to create a basketball shoe for his lineup with Adidas next year. We will have to see if Young jumps on that bandwagon and reverses course.
Any talk of Kawhi staying in Toronto
There was a rumor last week that said that it was a real possibility that Leonard could grow to love Toronto, and that eventually he might re-sign with the Raptors. Not only is this rumor likely someone carrying water for Leonard's camp, it's also completely irrelevant.
Even if Toronto grows on Leonard (which it should) as we have seen with the Paul George saga with the Los Angeles Lakers, there is no guarantee that a player will end up pretty much anywhere when speculating this far out. It's useless.
I don't want to have to write stories like this all season long, especially after the weird journey we took with Leonard in San Antonio. Just let the guy play and we will see where we stand at the winter break.
The Raptors openly hedging against a rebuild
This has been sort of an under-reported item, at least in national media in the U.S. Essentially, Toronto appears to be hedging against both the rest of the Eastern Conference with LeBron James in Los Angeles, and a potential tear down.
General manager Masai Ujiri decided that DeMar DeRozan wasn't going to help the Raptors get over the hump in the East, specifically the Boston Celtics and Philadelphia 76ers. So, the swap for Leonard was made with the idea that if he decides to leave next summer in free agency that Toronto could then enter a rebuild.
Even if that rebuild is a mid-level teardown, that probably means that Kyle Lowry ends up somewhere else as well. Doing so would completely take away the character of that Raptors organization.
The weirdest thing is that Toronto is doing this out in the open. There is no possible way to consider their moves in any other light, and that's strange given that if Toronto struggles this season, players like Lowry could get asked about a potential rebuild before the year is even over.
Several players on Twitter mentioned that they thought Toronto had done DeRozan wrong. Burning those kinds of bridges, and eliminating trust in your organization is a bad luck when you are headed into a rebuild.
If that's the move, of course.
The Blazers letting their trade exception expire
We talked a while back about why Portland decided to let Ed Davis walk to the Brooklyn Nets for a measly $4 million. There was some serious luxury tax considerations for the Blazers involved in that decision, and likely some betting by general manager Neil Olshey that second year player Zach Collins would be able to fill that role adequately.
However, Portland still has a team that is in need of another piece, and a star in Damian Lillard who has been active about asking to be involved in each team's direction. It's not as though time is running out for the relationship between Lillard and the team, but they do need to make a move here soon that isn't just about the income statement.
Portland had a $13 million trade exception from the Allen Crabbe trade, which they failed to use by July 25th. Letting the trade exception expire means that this Blazers roster is likely set for the upcoming year, which is hard to understand given that the rest of the West will be better in 2018-19.
It's an odd move by Olshey, whose motives are unknown at this time. However, wearing thin on Lillard's patience could be a colossally stupid move. Olshey has spent himself into a hole thanks to the Evan Turner contract, and to a lesser extent the contracts of Maurice Harkless and Meyers Leonard.
Perhaps ducking a massive luxury tax bill was the directive from owner Paul Allen? At this point we don't know, but if that means straining the relationship with Lillard there are some serious questions about the leadership atop the Portland Trail Blazers.
The anti-modern San Antonio Spurs
DeMar DeRozan. LaMarcus Aldridge. Rudy Gay. Pau Gasol …
You know what? Nevermind. This is actually a positive. I can't wait to watch the Spurs next year.
Do you have a question about the NBA you need answered? Our PBT Mailbag publishes on Wednesdays, so send your question to have it answered by our team of NBA experts. E-mail us at: pbtmailbag@gmail.com.