Kawhi Leonard wants out of San Antonio. So much so that he's willing to leave about $31 million on the table (the difference between the supermax the Spurs could offer and what any other team could after a trade). It took a while but the Spurs know now, and San Antonio will explore the trade market. They are not necessarily going to be in a rush to do it, either. This is a pateint organization, the idea of Leonard starting next season as a Spur is certainly not out of the question.
Despite that, you can be sure 29 teams are lined up to try to trade for him — when healthy Leonard is a top-five NBA player, an MVP candidate who is a force on both ends of the floor, and already a Finals MVP.
However, with just one year left on his current contract, Leonard has leverage in this situation — if a team can't re-sign him then he's just a one-year rental, and teams aren't going to want to pay the steep trade price to land him. Leonard's camp will let teams know if they have a shot at re-signing him, and most will not. A couple of teams might be willing to roll the dice anyway (as Oklahoma City did with Paul George) betting they can win him over with a year to recruit him in house. But by and large, Leonard will have some say on where he lands.
Here are the teams at the top of the list to watch.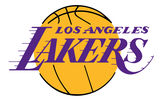 The Los Angeles Lakers. This is where Leonard wants to go. While Leonard's frustrations with the Spurs grew over the handling of his injury and his seeking a second opinion, his uncle/advisor had been in Kawhi's ear about getting to a place like Los Angeles. There are none in the NBA bigger than the Lakers. Leonard and his camp were disappointed with the money offered in recent negotiations with the Jordan shoe brand (reportedly in the $4 million to $5 million range) and think a move to a larger market and bigger brand team changes the endorsement equation. (Not as much as Leonard thinks, he doesn't do social media or go on Fallon/Kimmel, or all the other stuff that guys like Russell Westbrook or Damian Lillard have done to create a brand despite market size. Kawhi has to play the game to get that cash.)
This is the trade everyone will talk about. It can get done financially with the Lakers sending Luol Deng's bloated contract, Lonzo Ball, and Kyle Kuzma (and maybe the No. 25 pick in Thursday's draft). However, the Spurs don't really want Ball and the circus that follows him, according to sources. It's expected the Spurs would ask for Brandon Ingram and Kuzma as the young Lakers coming back, and the Spurs likely would have to throw in Bryn Forbes just to balance the books. Either way, it may require a third team to get the job done, the Spurs will not just want to take on bad contracts.
It's a good deal for the Spurs. If the Lakers get desperate, would they try to throw in Ball too? That likely requires a third team (at least), but the Lakers should go all in — get Leonard in a trade and it's far more likely the Lakers get LeBron James in free agency.
Another question to ponder: Will the Spurs willingly trade Leonard to Western Conference rival with the resources of the Lakers? Don't bet on it, especially if the Celtics, Sixers, or others come in with strong offers. The Spurs want the best offer, they don't care if Leonard chooses to take even less money to go to LA as a free agent in 2019 (the max from another team would be $139 over four years, another massive hit to the guaranteed money pocketbook). Popovich is not inclined to help the Lakers, they will have to beat the competition with the best offer.
The Spurs will listen and be interested in what the Lakers have to say. But there could be better offers from…

The Boston Celtics. It had been reported the Celtics tried to make a trade offer for Leonard at the last trade deadline but were rebuffed (the Spurs have turned away all calls up to this point). For a rebuilding Spurs team, this could be the cleanest choice.
Boston could offer Jaylen Brown (although the Spurs may demand Jayson Tatum), this year's No. 27 pick, next year's Sacramento Kings pick (which is only No. 1 protected, and that team is still going to be young and bad), plus another future first rounder. The Celtics have a lot of picks they can send.
Or, Boston could offer Kyrie Irving and a first-round pick. This lineup works for Boston: Leonard, Gordon Hayward, Tatum, Brown, and Al Horford. The question with that offer for San Antonio is could it re-sign Irving, a free agent in 2019? Would the Spurs rather have Brown and all the picks? Also, Boston could, in theory, offer Gordon Hayward and a pick (although that one is far less likely to be put out there).
The Celtics don't necessarily have to be convinced they could re-sign Leonard to roll the dice on a trade — this is a franchise, a coach, and a passionate city of hoops fans who would be willing to bet they could win him over. Danny Ainge doesn't fear a good gamble, and this would be one — with Leonard and their other stars getting healthy the Celtics become a threat to Golden State (as much as any team is).

The Philadelphia 76ers. Another team on the rise in the East, a team with max cap space so they would have some flexibility still, and this is a team that Leonard has been linked to in the past. With Ben Simmons and Joel Embiid taking steps forward (and staying healthy *knocks on wood*) Leonard pushes this team firmly into contender status.
The trade would likely be Robert Covington, Markelle Fultz, and the No. 10 pick in this draft (the Lakers' pick). Or, it could be Dario Saric, Fultz, Jerryd Bayless and the No. 10 pick. How tempting that would be to the Spurs depends on what they think of Fultz, his health, and his shot, as well as who they can draft at No. 10. It's a good deal, and the Sixers could throw more picks to tempt the Spurs. However, is this offer better than what the Lakers or Celtics can put on the board?

The Los Angeles Clippers. If Leonard really wants to be in Los Angeles, this is the other option (and being the face this team did a lot for Chris Paul's brand and endorsements, State Farm has paid him a mint).
The offer would not be quite as enticing as what the Lakers can put on the table but it's interesting: Tobias Harris, Sam Decker and this year's 12th or 13th pick. Or both but without Decker. That would send the Spurs a decent package, however, it's all nice role players and not a star (it's unlikely they draft one that late in the lottery, possible but not likely). Still, the Clippers will try to get in the mix, and they would stand a chance to keep him because of the city (especially if they pay this summer to keep DeAndre Jordan).

The New York Knicks. Another team on this list because it's a large market that Leonard has been linked to. Reportedly people around him like this idea, but it's hard to see it working out. It's also not known for sure if the Knicks could win over Leonard to re-sign, promising him a healthy Kristaps Porzingis. Eventually.
A trade of Tim Hardaway Jr., Frank Ntilikina, and this years No. 9 pick will get the Spurs to at least listen. (The Spurs are not taking on Joakim Noah or Enes Kanter's contracts, the Knicks are stuck with those.) Just hard to see that being enough, considering who they are up against.

Miami Heat. Another team whose name comes up — like Sacramento, which would love to get in the sweepstakes — where it seems unlikely they could re-sign Leonard so how much do they really want to offer? There are a few teams in this circumstance.
For the Heat, they could offer Goran Dragic, Josh Richardson, Justise Winslow and Bam Adebayo
in a trade for Leonard and Patty Mills.
Maybe the Spurs have a little interest in the young players, but it's likely not enough. Also, how much better does this make the Heat in the short term, and if they are just fighting to make the playoffs in the East is that going to entice Leonard to stay?
If and when the Spurs decide to trade Leonard — they are in no rush, this could drag out through the summer — they are going to get closer to market value for a superstar than most teams get. Much closer than the Kings did with DeMarcus Cousins, for example. There are a few teams that can make quality offers, and the Spurs will choose the best one — they don't care where Leonard lands. Leonard's leverage is where he will re-sign, but a team that trades for him can offer $49 million more and one more guaranteed year, that's a lot of cabbage — not enough to keep Leonard in a place he doesn't like or want to be, but if the team is winning and the experience is good… anything can happen.
This summer is going to be wild.