Warriors owner Joe Lacob said he felt other NBA owners were mad at him after signing Kevin Durant.
Now, Lacob has raised the rhetoric.
Lacob, via Ramona Shelburne of ESPN:
"That [NBA] owners meeting, the July after we got Kevin, was a difficult one," Lacob said. "I felt really personally persecuted by the other owners."
Here, via Getty Images, is Lacob celebrating Golden State's second straight title: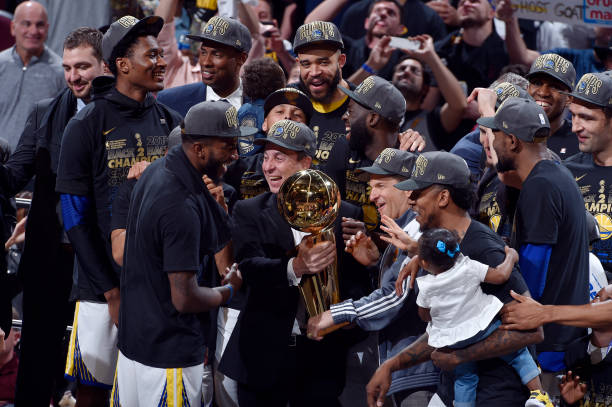 Thoughts and prayers go out to him.