The Warriors barely had a moment to celebrate their championship before LeBron James became center off attention.
The NBA offseason is upon us. On June 9.
That's the earliest offseason start since 1986, when it also began June 9. The last time it started earlier was 1983, when it began June 1.
A history offseason starts: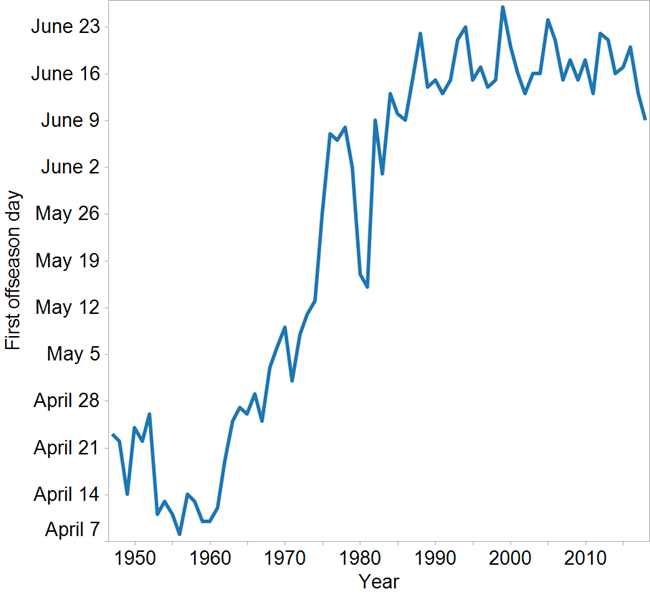 Why so early this year?
For the last several years, the NBA Finals have begun the Thursday between May 31 and June 6. (We'll see next year whether the league uses May 30 or June 7.) This happened to be a year Thursday fell earlier in the range, May 31.
Then, of course, Golden State swept Cleveland to end the Finals as quickly as possible.
Now, we turn to LeBron, Paul George, DeAndre Ayton, Luka Doncic and everyone else with intriguing, unknown futures.