In Game 2, the Rockets handed the Warriors their biggest playoff loss with Kevin Durant.
In Game 3, the Warriors earned their biggest playoff win and gave the Rockets their biggest playoff loss in each franchise's history.
Quite the turnaround.
The 63-point swing from Houston's 127-105 Game 2 win to Golden State's 126-85 Game 3 win is one of the largest reversals in NBA playoff history.
It's been a decade since the last larger game-to-game swing. The last series to have one as large as these Western Conference finals was the 2016 NBA Finals, when the Cavaliers began their comeback against the Warriors after getting blown out in Games 1 and 2.
Here are the biggest game-to-game swings ever in the NBA playoffs: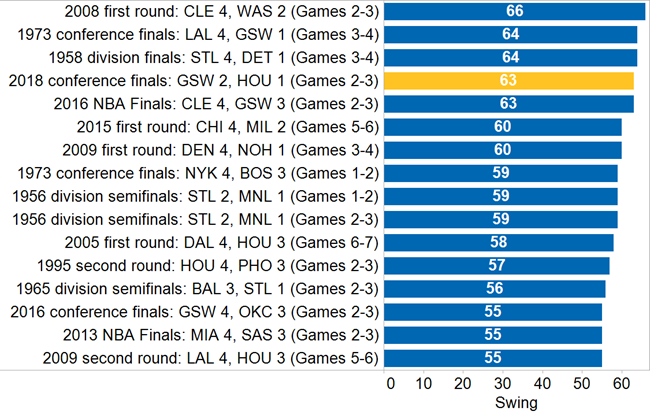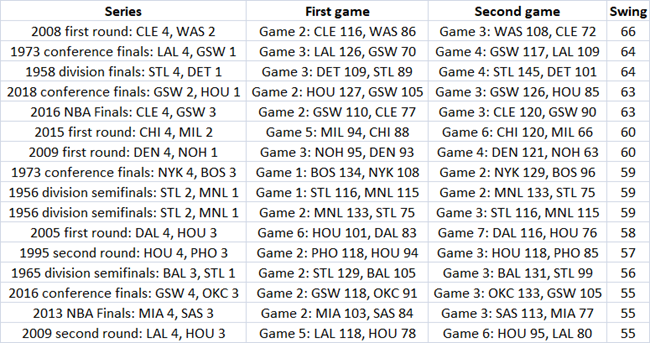 That's a lot of momentum moving against the Rockets. Can they recover?