It seems ridiculous to pay attention to social media too carefully. Then you have a situation like what happened with Dennis Schröder this week and you remember that it's probably a good idea.
Enter DeMarcus Cousins.
The New Orleans Pelicans big man is due for a big contract this summer. Cousins is recovering from a torn achilles but he's still one of the best centers in the NBA. However, the Pelicans were able to sweep the Portland Trail Blazers in the first round of the playoffs and there's been some question about whether or not the team will want to keep Cousins.
That's before you even consider the cap implications of signing Cousins. According to Basketball Reference, New Orleans has $96 million committed in 2018-19, meaning they would have to go significantly over the cap to sign Cousins this July.
So, admittedly, the relationship is up in the air.
That's probably what peaked the interest of users on Instagram on Tuesday, who noticed that Cousins had unfollowed his own team on the media sharing app. That same user asked Cousins why he unfollowed the Pelicans, to which he responded simply "cause I'm grown".
Via Instagram: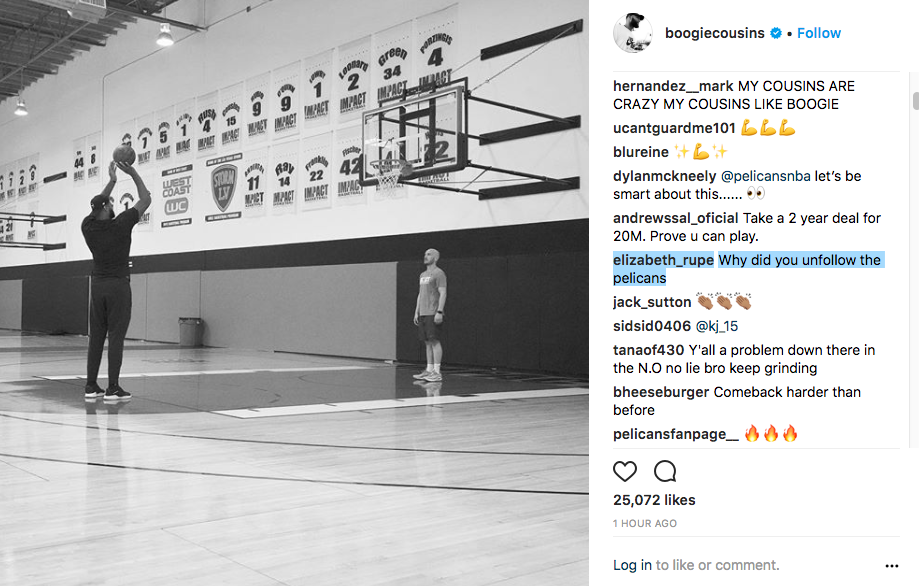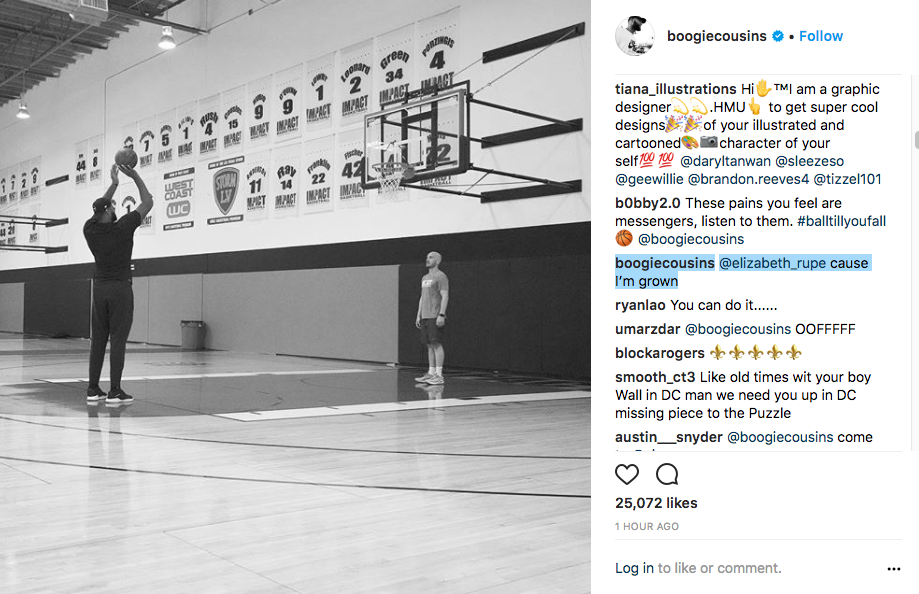 What does this mean? Maybe nothing. Maybe everything. It's not just Schröder who has made this move. In the NFL we saw Julio Jones send Atlanta Falcons fans into a tizzy after unfollowing the team on social media.
It's not helpful, let's at least put it at that. Free agency officially opens on July 1.