The NBA draft lottery has been invaded.
The event is usually the domain of the league's worst teams. After a season of tanking and/or ineptitude, the cellar dwellers take the stage. Teams with little else going for them rejoice at the mere possibility of being positioned to draft a franchise-altering player.
But tonight's lottery will feature five winning teams, including the two playing after the drawing – the Cavaliers and Celtics, in Game 2 of the Eastern Conference finals.
Cleveland has the Nets' pick (Kyrie Irving trade). The Celtics still have a chance at a lottery pick, the Lakers' selection if it lands No. 2 or No. 3 (Markelle Fultz–Jayson Tatum trade). Otherwise, the Lakers' pick goes to the 76ers, another winning team (Michael Carter-Williams trade). Left out of the playoffs in a stacked Western Conference, the Nuggets and Clippers also qualified for the lottery despite winning records.
The Clippers will land a second lottery pick unless the Pistons draw into the top three and keep their own pick (Blake Griffin trade).
With all those trades accounted for, here are the lottery odds for each team:
Phoenix Suns
Memphis Grizzlies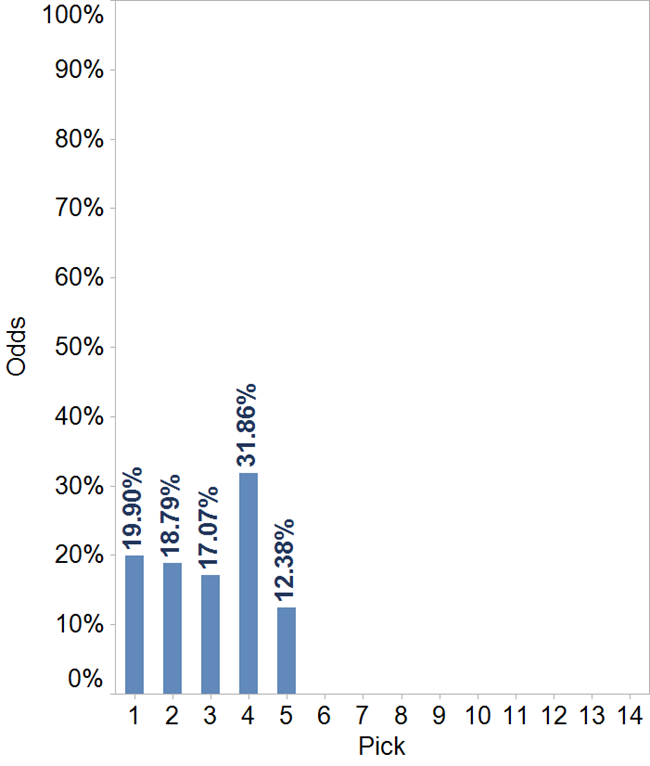 Dallas Mavericks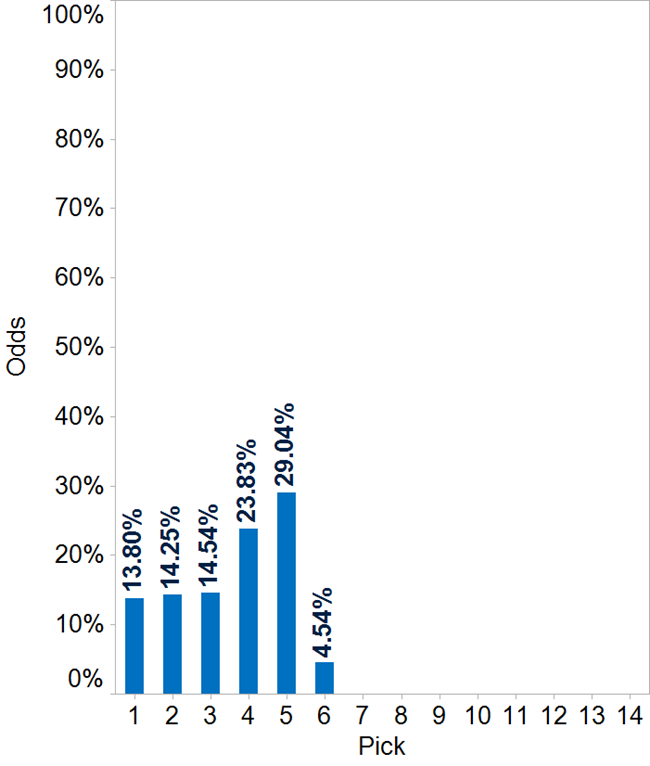 Atlanta Hawks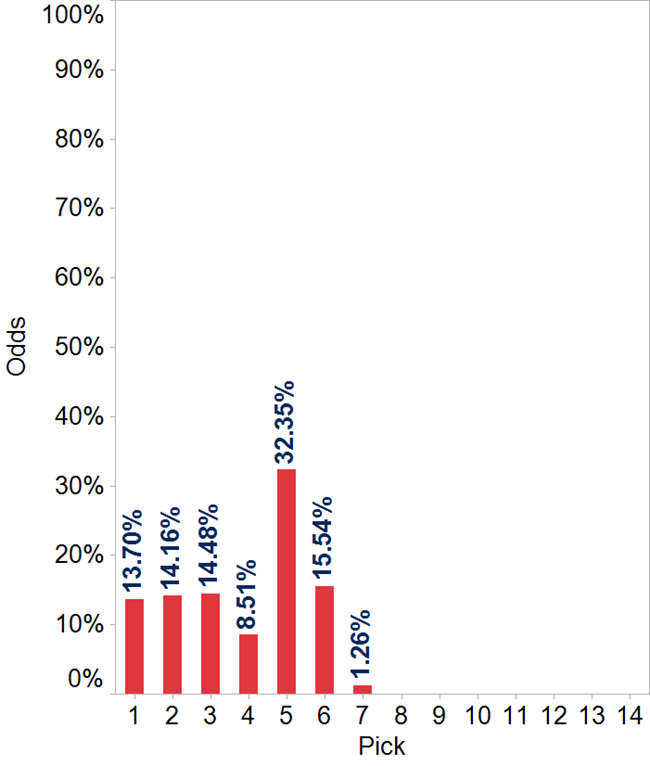 Orlando Magic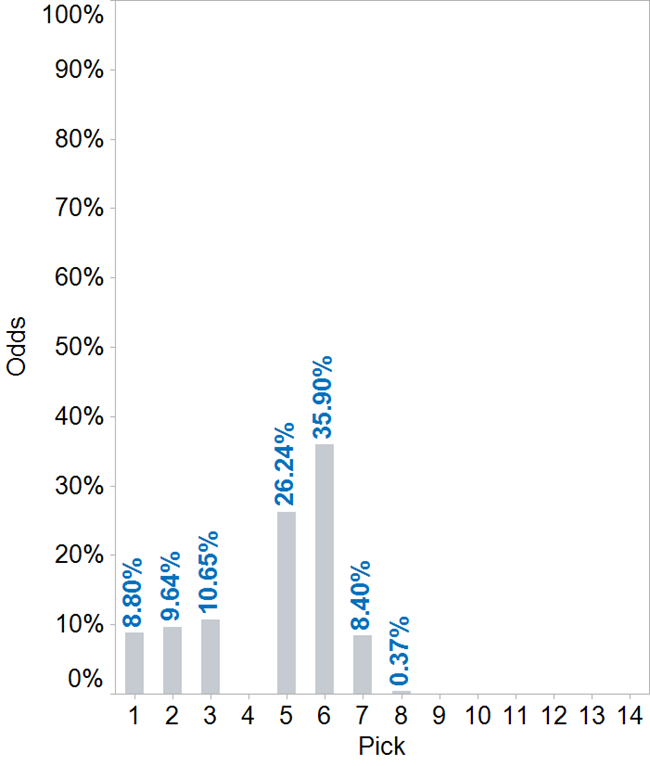 Chicago Bulls
Sacramento Kings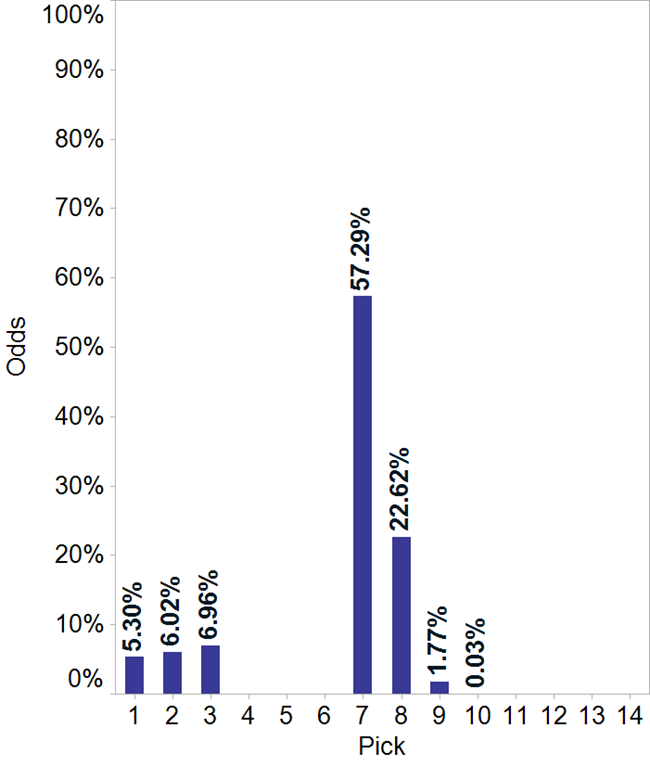 Cleveland Cavaliers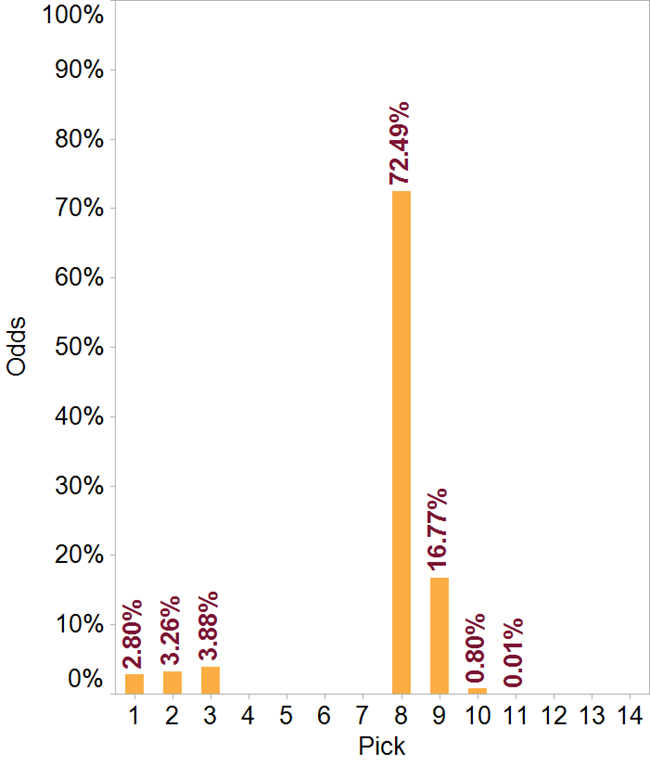 New York Knicks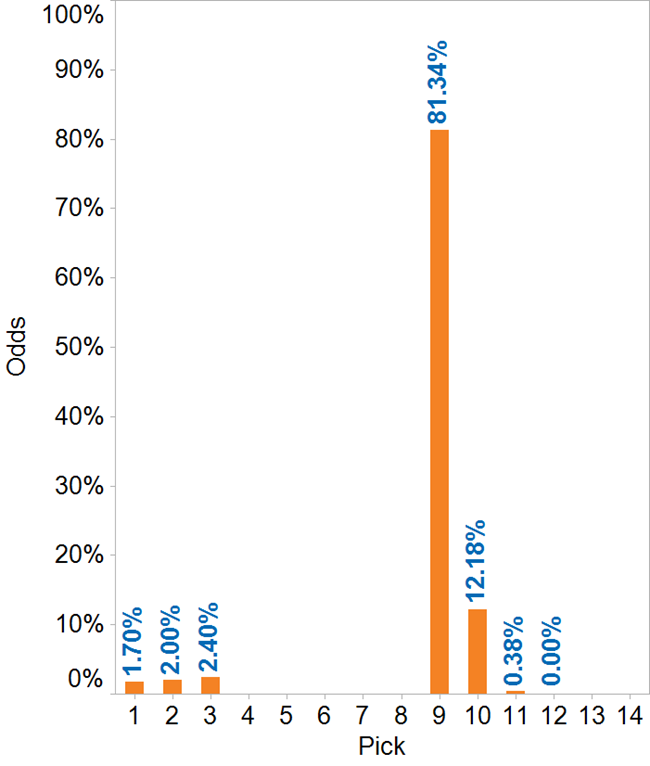 Philadelphia 76ers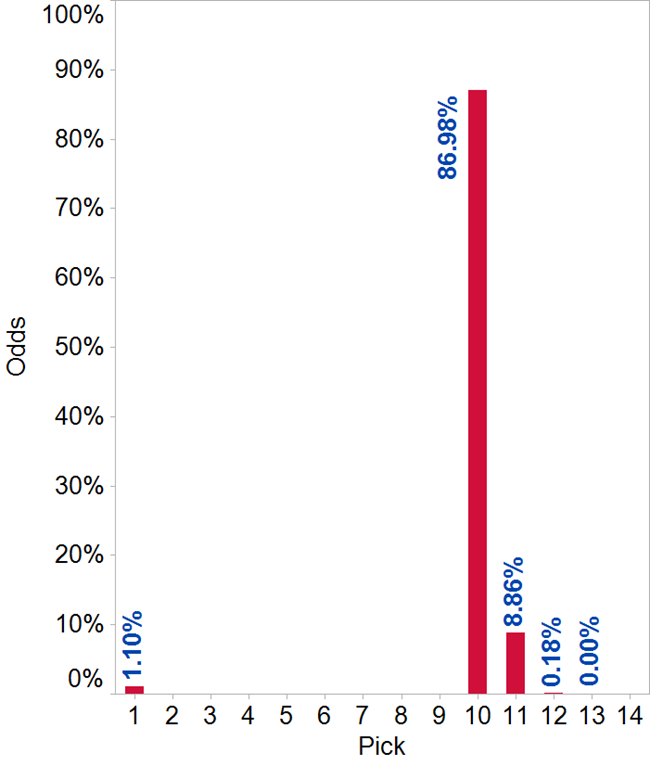 Charlotte Hornets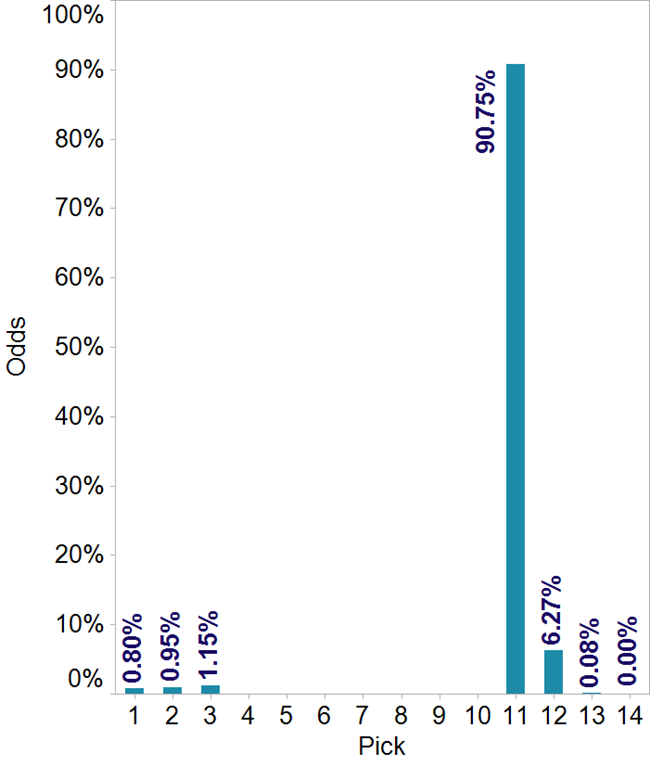 L.A. Clippers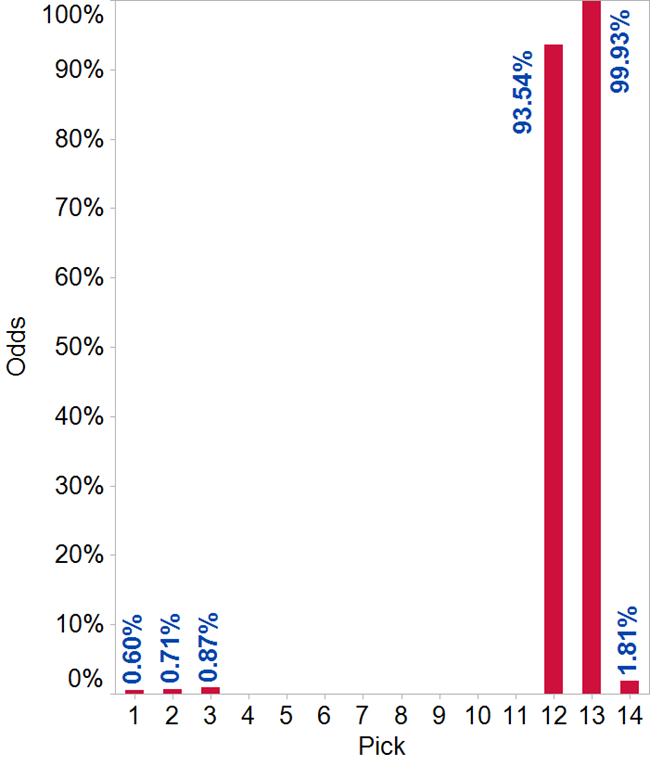 Denver Nuggets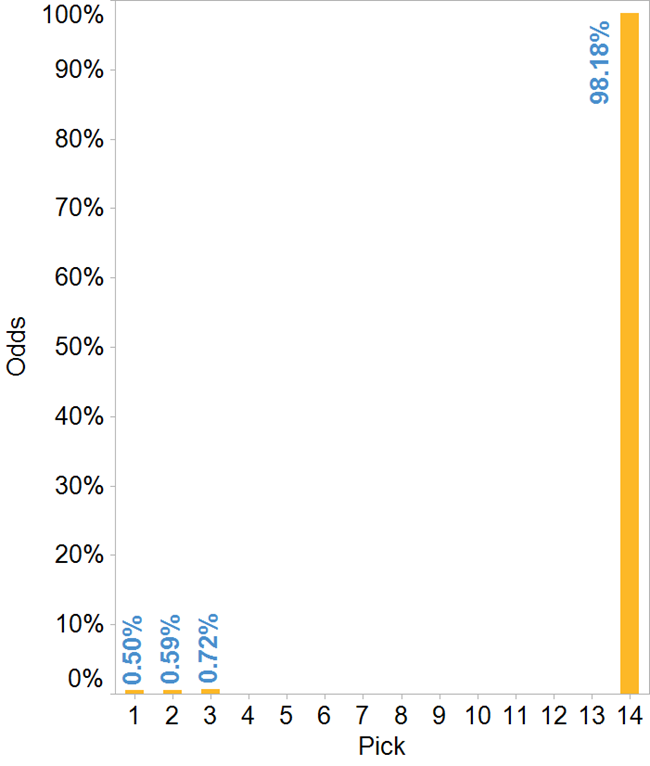 Boston Celtics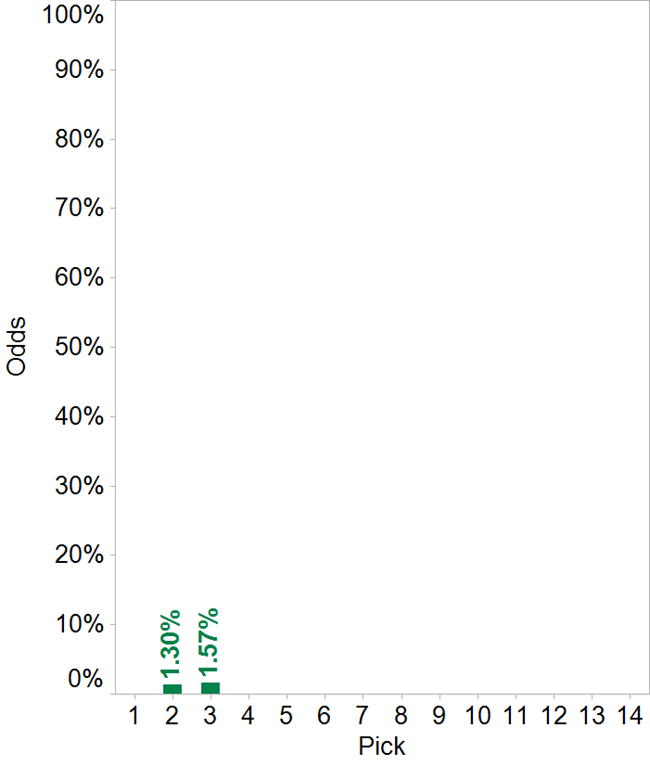 Detroit Pistons