James Harden missed a floater and clapped in frustration. The Rockets' third quarter in Game 4 against the Timberwolves didn't get off to a great start. Harden's shooting had underwhelmed since Game 2.
Then, Harden and Houston broke out of the funk – in a big way.
The Rockets outscored Minnesota 50-20 in the third quarter of their 119-100 victory last night, giving Houston a 3-1 lead in the first-round series. The 30-point margin in the third quarter was tied for the most lopsided playoff quarter in the shot-clock era: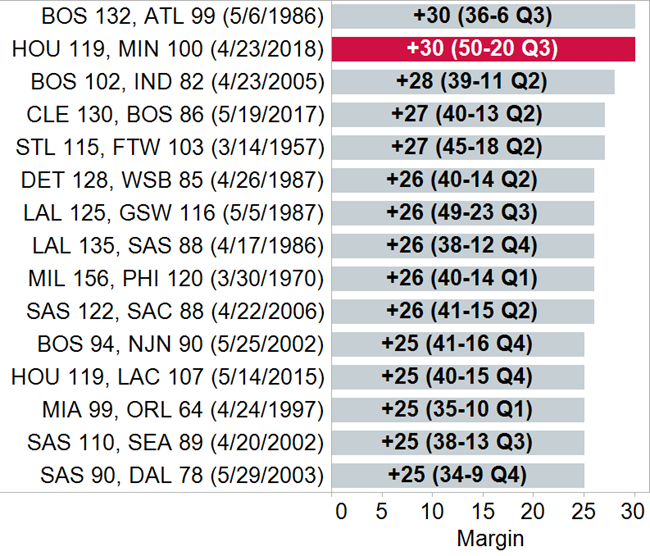 Harden singlehandedly outscored the Timberwolves himself, 23-20. Paul added 15.
The Rockets shot 5-of-10 on 2-pointers, 9-of-13 on 3-pointers and 13-of-13 on free throws. Houston committed no turnovers and offensively rebounded a third of its misses.
It was incredible output, even for the NBA's best offense.
The Rockets' 50 points were second-most in a playoff quarter – and the most in a victory – in the shot-clock era. The leaderboard: