The final power rankings come out on the final day of the season. There are no real surprises at the top, and the comments on these rankings are as much a look forward for teams as a look back at the season that was.

1. Rockets (65-16, Last Week No. 1). This season went as well as could have been imagined for Houston: James Harden is going to win MVP, he and Chris Paul meshed well from Day 1, and their switching defense proved to be top 10 in the league. The Rockets proved to be legitimate title contenders. They went 41-3 in games Harden, Paul and Clint Caplela all played. Their big test comes in about a month when the Western Conference Finals start — they had better be in it, and then we'll see how they match up with Golden State.

2. Raptors (59-22, LW 2). Like Houston, this was as good a regular season as Toronto could have hoped for: Kyle Lowry and DeMar DeRozan stayed healthy all season and led a more egalitarian offense that moved the ball well, plus they finished the season with a top 5 offense and defense. Toronto is the No. 1 seed in the East for the first time in its history. None of that has fully eased the playoff doubts — the Raptors have never won their first playoff game (0-9) and will face a tough test (probably from Washington, although Miami or Milwaukee could still be the 8 seed).

3. Warriors (58-24 LW 3). Time to flip the switch. Due to injuries and a knowledge that they both know where the switch is and can turn it on, the Warriors have coasted through the end of the season. When the Warriors four stars are all on the court the team is 31-10 during the season and remain the title favorites, but they will need to get through the first round without Stephen Curry. More importantly, they need to start defending like a champion again, that end has seen the big drop in recent weeks.

4. 76ers (51-30, LW 5). Winners of 15 in a row and with a win Wednesday night against the Bucks they keep the three seed and the easiest path through the playoffs. Keep that three seed and the path to the Eastern Conference Finals is pretty clear — if they can get Joel Embiid back soon, mask and all. They need him. Still, for a team that won 28 games games a season ago the ride this season has been nearly unprecedented.

5. Cavaliers (50-31 LW 7). This has seemed like four seasons in one for Cleveland, with enough drama and changes to be their own reality show. Yet at the end of it all, this is a 50-win team with the best player in the game and the Cavaliers are the team to beat in the East again. The one thing that can keep them out of another Finals trip is their defense — can LeBron James turn it on and lift this team's D up to even league average? That will probably be good enough to make the Finals, but the Cavaliers enter the playoffs weighed down by bad defensive habits.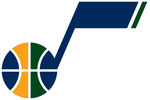 6. Jazz (48-33, LW 8). Back on Jan. 15, the Utah Jazz were 17-26, nine games under .500, five games out of the playoffs, and without Rudy Gobert. Since then they are 31-7 with a frightening defense (Rudy Gobert will win Defensive Player of the Year) and this is the team other top teams in the West wanted to avoid in the first round. With a win in Portland Wednesday night the Jazz will get the three seed, but even if they fall short of that the turnaround of this team — and the play of rookie Donovan Mitchell — has been amazing to watch.

7. Celtics (54-27, LW 4). Wait until next year! Brad Stevens has got my Coach of the Year vote for the job he has done leaning on Al Horford and young players (who traditionally don't defend well) to have the top-ranked defense in the NBA for the season. Boston earned its two seed, and it's not impossible they could win a first-round series with a little luck and a hot hand. But next season? With Gordon Hayward and Kyrie Irving back, this team may be the favorites in the East.

8. Pacers (48-34, LW 10). Indiana is locked in as the five seed and will face either Cleveland or Philly in the first round — the Pacers went 3-1 against the Cavs this season and 2-1 against the Sixers, so they should have some confidence. The Pacers may be the most surprising team in the league, most of us "experts" had them pegged for 30ish wins and the ability to set tee times for mid-April, instead Victor Oladipo (the lock Most Improved Player) has lifted this team to the postseason and made them a threat there.
9. Spurs (47-34, LW 11). That this team won 47 games with Kawhi Leonard essentially being absent all season is a testament to Gregg Popovich and "the Spurs way." And also LaMarcus Aldridge, who has earned an All-NBA roster spot this season (at either forward or center). That said, without Leonard this is not a team that strikes great fear in the hearts of the teams at the top of the West, the Spurs will defend but their lack of athleticism will catch up with them.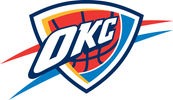 10. Thunder (47-34 LW 9).. We're 81 games into the season and still asking "exactly who are the Thunder?" Down the stretch of the season the Thunder have been wildly inconsistent, both game-to-game and even within games (the win in Miami Monday was a great example, OKC toyed with Miami for much of the game, before decided to get serious and take advantage of their superior athleticism). Still, because of the elite talent on this roster, it's a team nobody wants to face in the postseason.

11. Trail Blazers (48-33, LW 6). It looked like they had the three seed locked up a couple weeks ago, but they have stumbled to the finish line and now have to play the Jazz Wednesday night with the three seed on the line. Of late Portland's offense has relied too heavily on Damian Lillard (who has been brilliant), on Wednesday night and into the playoffs C.J. McCollum and the rest of the Blazers need to pitch in more on that end.
12. Pelicans (47-34, LW 12). When DeMarcus Cousins went down with his torn Achilles we all pretty much wrote off the Pelicans — what Anthony Davis and Jrue Holiday did to get this team into the postseason is one of the great stories of the season. Davis isn't going to win MVP (he will finish top 5 in the voting) but he has played like one the second half of the season. Reaching the postseason means GM Dell Demps and coach Alvin Gentry are likely back next season, and the Pelicans will re-sign Cousins. However, this roster still needs work to take the next step. A lot of it.

13. Nuggets (46-35, LW 17).. With their backs against the wall, the Nuggets have won six in a row to force Wednesday night's "win and you're in" showdown with the Timberwolves. If Denver doesn't make it, they shouldn't look back on the final game as much as things like the March 17 loss to Memphis or the March 13 loss to the Lakers, those were the games they needed to win and didn't take seriously enough. The sense around the league is Mike Malone's job is not safe after a season with the league's 27th ranked defense.

14. Timberwolves (46-35, LW 13). One game to determine if Minnesota can end the longest playoff drought in the NBA (13 seasons). No pressure guys. To win the game the Timberwolves will need what they haven't gotten consistently all season — good defense out of Karl-Anthony Towns (matched up on Nikola Jokic) and a focused game from Andrew Wiggins. Jimmy Butler was a great pickup by GM Tom Thibodeau, Jimmy Buckets has had an All-NBA level season.

15. Bucks (44-37 LW 18). Milwaukee has stumbled in the fourth quarter of games recently, not a good sign heading into the postseason. However, with a loss to the Sixers on Wednesday night the Bucks will be the coveted seven seed in the East and face off in the first round against the banged-up Celtics — with Giannis Antetokounmpo Milwaukee will have the best player on the court in that series and a legit shot to win it. Would that be enough to get Joe Prunty the head coaching job full time? With this ownership, hard to say.

16. Heat (43-38, LW 16). Miami is an interesting team to watch come the playoffs because of their style of play: This is not a "get the ball to our superstar and get out of the way" offense. Rather, they wear teams down with multiple pick-and-roll actions on each trip down the court, they rely on five versatile players, and once the defense slips up Miami makes them pay. But what happens when it's the postseason and the defense is dialed in and not making those mistakes (or at least not as often)? The Heat have the defense to hang in a series, but do they have the offense to win one?

17. Wizards (43-38, LW 15). On paper, this team should scare Toronto or whoever they face in the first round. In reality, the Wizards dropped four in a row before beating a Celtics team Tuesday comprised of guys Brad Stevens had to pluck out of the front row due to injuries sidelining everyone else. Washington is 3-8 in its last 11, with a bottom 10 offense and defense over that stretch. John Wall is back, Bradley Beal can knock down shots, I love Otto Porter's game, but the whole is less than the sum of its parts right now in Washington. Do you want to bet this team can flip the switch?

18. Clippers (42-39 LW 14). It's going to be an interesting off-season in Los Angeles. Will DeAndre Jordan opt out of his $24.1 million contract to test a tight free agent market (and get out of L.A.) or does he take the cash and wait a year to try his luck? If he does opt out, will the Clippers try to re-sign him or let him go and start a rebuild? Is Doc Rivers back next season (the buzz around the league is no)? If the Clippers do decide to rebuild, what can they get for Lou Williams? L.A. would love to move Danilo Gallinari's contract, but they will balk at the sweeteners other teams will want to take him on. This ship could sail a lot of different directions this offseason.

19. Pistons (38-43, LW 19). The sense from sources around the league is that Stan Van Gundy is going to lose is GM powers — with former agent Arn Tellem stepping in as head of basketball operations — but will he be back as coach? Whoever is sitting in the big chair, if the Pistons can keep Blake Griffin, the much improved Andre Drummond, and Reggie Jackson healthy for a majority of the season they should be a playoff team. But that feels like a very big "if."

20. Hornets (36-46, LW 20). Mitch Kupchak is in as the new GM in Charlotte, and at his introductory press conference he kept his cards close to his chest (note to Charlotte media, get used to that). Kupchak and Michael Jordan need to decide the big picture question here: Can they put together a consistent playoff team around Kemba Walker, or is it time to trade him and start a rebuild? Either way, is Steve Clifford a part of that future? (Clifford got a relationship with Kupchak, but if the new GM wants to shake things up that will not be enough.) On the bright side, Dwight Howard had a solid season for the Hornets and looked rejuvenated.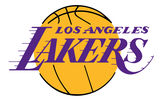 21. Lakers (34-47 LW 21). Going into the season, a reasonable goal for this team was the mid-30s in wins, with their young core — Lonzo Ball, Brandon Ingram, Kyle Kuzma, Julius Randle — showing real signs of development. By that measure, this was a good Lakers' season. This team defended better than expected, and the offense showed flashes. It's something to build on, no matter who they land or don't land in free agency this summer.

22. Nets (28-53, LW 25). It's going to be a long, slow rebuilding process in Brooklyn, but as they start to dig out from the ruins of the "we have to build a contender right now" trades of the past, they are finding some keepers. Rookie center Jarrett Allen showed real promise the second half of the season. Spencer Dinwiddie is a rotation NBA point guard who can be part of the future. Coach Kenny Atkinson is building a strong culture there. The big off-season question in Brooklyn: What to do about D'Angelo Russell.

23. Knicks (28-53, LW 22). Nobody around the league expects Jeff Hornacek to keep his job as coach, the only question is do they fire him before the weekend? Oh, and who replaces him? The Knicks are a big market, but a team with big expectations, not the most consistent owner, and star Kristaps Porzingis is expected to miss about half of next season returning from a torn ACL. This coaching job has its challenges. On the bright side this season, Tim Hardaway Jr. played well, and rookie Frank Ntilikina showed flashes to build upon.

24. Mavericks (24-58 LW 23). Dirk Nowitzki will be back for one more tour of duty, and the celebration of the greatest Maverick ever (and the greatest European player in NBA history) will provide some cover as Dallas continues its rebuild. Dennis Smith Jr. showed off all that athleticism but also looked like a rookie and needs to get far more efficient with his shot and decision making. Dallas will have another top 10 pick to put next to him and Harrison Barnes.

25. Kings (26-55, LW 24). Sacramento played their youth a lot and quietly, De'Aaron Fox showed real promise as the season went on, and the combination of Buddy Hield and Bogdan Bogdanovic provides some good shooting on the perimeter to open up space. That said, the Kings don't take good advantage of all that — they play too slow and take too few threes. Next season they need to open the offense up and let their young athletes — plus whoever they draft — shine.

26. Bulls (27-54 LW 27).. The Bulls finally went all in on the rebuild and they found real quality in big man Lauri Markkanen, he can be a key part of the future in Chicago. I'm still not as high on Kris Dunn as Bulls fans, but he looks like a rotation player who can bring some defense. The big off-season question is Zach LaVine, who is coming off an injury and is a restricted free agent. In a tight market, is some team going to come in big and try to steal him? How much would the Bulls pay to match and keep him? It's going to be an interesting game of poker in the Windy City.

27. Hawks (24-58, LW 28). John Collins was the most efficient rookie out there (Ben Simmons could make a good case, too) and whatever is rebuilt in Atlanta he will be a part of it. Taurean Prince is now a legit "3&D" guy on the wing, those are hard to come by. There is still a lot of rebuilding to do in Atlanta, but they have a couple of quality young players now and can add to that in this draft.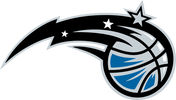 28. Magic (24-57, LW 26). Frank Vogel is going to be let go as coach (he should land on his feet somewhere) and the Magic's new front office has to bring in someone who knows how to develop talent such as Jonathan Isaac and build up a young roster. Then that front office needs to go get a lot more young talent. The problem is they are locked into paying Bismarck Biyombo $17 million next season, hurting their cap space. Expect a lot of Nikola Vucevic trade rumors this summer (solid center on an expiring contract). The Mario HJezonja era in Orlando is going to end this summer.

29. Grizzlies (22-59, LW 29). Injuries were a big part of it, but there was no more disappointing team in the NBA than Memphis this season. With the ownership situation settled, expect the status quo next season (including coach J.B. Bickerstaff being back) — and with Mike Conley and Marc Gasol back, plus a high draft pick next to them Memphis should be back at least fighting for a playoff slot next season. (The Grizzlies might be the best fit for Luka Doncic, but do they want him? Depends in part on how the lottery gods treat them.)

30. Suns (21-61, LW 30). The Suns tanking worked, they will head into the lottery with the best shot at the No. 1 pick. The first big question of the offseason is who will be the next coach of this team? (Expect them to reach out to Villanova's Jay Wright, expect him to say no.) That coach has to develop talent well — rookie Josh Jackson showed improvement but has a long ways to go. The Elfrid Payton experiment did not work, and both Marquese Chriss and Dragan Bender were disappointments. The front office has work to do to put better talent around Devin Booker.