The top four on this ranking are fairly locked in, the top two teams in each conference. After that, it's almost even down deep into the teens (how much gap is there between the Pelicans at 5 and the Jazz at 16?). The bottom eight are the same way, although Memphis has established itself as the tanking master right now. Sorry Gasol.

1. Rockets (50-13, Last Week No. 1). Winners of 16 straight, a clear title contender, and that only leaves two questions now: Can Houston set a new franchise record win streak (the current is 22-games during the 2007-08 season)? Second, can they hold off the Warriors for best record in the NBA? Golden State is 0.5 games back but has an easier schedule the rest of the way. That said, the Rockets care more about the top seed than the Warriors. Interesting matchup Friday night against Toronto.

2. Warriors (50-14 LW 2). That Warriors' malaise from right before the All-Star break is forgotten now. Coming out of the time off the Warriors are 6-0, their defense is focused again giving up a point per possession (100.1 per 100 possessions, fourth best in the NBA in that stretch), the Warriors are outscoring teams by 17.1 per 100 since the ASG, and they have become a team that starts fast thanks to the energy JaVale McGee brings as a starter (he doesn't play much still, less than 15 minutes a night, but he gives them some athleticism and energy at the start they lacked).

3. Raptors (46-17, LW 3). Rookie starting small forward OG Anunoby has missed three games now with a sprained ankle, but there are signs he should return soon. Norman Powell couldn't grab the job with Anunoby out. What has made Toronto the No. 1 seed in the east is depth — Fred VanVleet and the bench are outscoring opponents badly and turning small leads into blowouts. The Raptors are up just 2 games up on the Celtics for the top seed but have an easier schedule the rest of the way (including a couple tanking teams this week). Fun test Friday night at the Air Canada Centre when James Harden and the Rockets show up.

4. Celtics (45-20, LW 4). Boston's defense has been good but not great since the All-Star break (although certainly better than it was in the run-up to the break), however, the offense has been phenomenal scoring 117 points per 100 (second only to the Warriors). Helping with that is Jayson Tatum, who was hot to start the season (better than 45% from three in Nov. and Dec.) but hit the rookie wall in January (plus teams adapted and challenged him more), when he shot 34.1% from deep. While he has taken fewer shots in February and March (he's taking what the defense gives him), he's shooting well again (39.1% in Feb.).
5. Pelicans (36-26, LW 12). Winners of nine in a row to move all the way up to the four seed in the West, they have impressed of late. Anthony Davis is understandably the focus as he has played at an MVP level during this stretch (34.8 points, 15.2 rebounds, and 3 blocks per game in his last 5) but it's been a team effort on the defensive end during the run when the Pels are a top-10 defense. The Pelicans can secure a playoff slot (as much as anyone can in the West) over the next few weeks because after playing at Sacramento Wednesday night New Orleans has 9-of-11 at home.

6. Pacers (37-27, LW 11). What matters most in a tight race for playoff seeding in the East is beating other playoff teams, which is why the Pacers three-game win streak against the Bucks, Wizards, then Bucks again is big and has vaulted them up to the four seed. The Pacers have done that with all defense (3rd in the NBA since the All-Star break) and in spite of the offense (25th). Darren Collison is expected to still be out this week (knee) and they miss the depth he brings at the point.

7. Trail Blazers (39-26, LW 14). Damian Lillard is in full-on beast mode — in his last 10 games Lillard is averaging 35.4 points and 5.3 assists per game, plus shooting 43 percent from three — and has the Trail Blazers on a eight-game win streak that has bumped them up to the three seed in the West. What's gotten overlooked in the flash of Lillard is the Blazers have the second best defense in the NBA during this eight-game stretch, giving up less than a point per possession.

8. Timberwolves (38-28, LW 5). Minnesota, still without Jimmy Butler (as it will be until, at best, near the end of the season), have started 0-2 in a tough eight-game stretch against other teams in the playoff mix. They are still projected to finish with 47-48 wins, which will be enough to get in, but Minnesota is just two games up on the nine-seed Clippers and they need to find a way to bank a few more wins. Some help from veteran Jamal Crawford would be nice, he's shooting just 32.8% in his last five games, averaging 10.2 points on 11.6 shots in those contests. They need his spark of the bench.
9. Spurs (37-27, LW 6). They have gone 3-8 in their last 11 and the reason is their usually-stout defense has fallen off, giving up 6 more points per 100 than their season average in those last 11 games. Their transition defense in particular has been an issue during this stretch. Getting Rudy Gay back is not going to help the defense, but they need his shot creation until (if?) Kawhi Leonard returns. Rough stretch with the Warriors, Thunder, and Rockets on the road this week.

10. Cavaliers (37-26 LW 8). No Tristan Thompson for two weeks or so due to his sprained ankle, which means Larry Nance Jr. starts at center, Rodney Hood is on the wing, and Cedi Osman is coming off the bench. It looked great against the struggling Pistons, but the Cavaliers now head out on a six-game road trip against three teams in the playoff mix (Nuggets, Clippers, Trail Blazers) and a Lakers' team playing well. That will be the real test for the new starting five.

11. 76ers (35-28, LW 9). Philly is headed to the playoffs this season, but looking ahead they still need to add more shooting next summer — the team is getting a below-average 0.98 points per possession on spot up looks (via Synergy Sports). That's why they brought in Ersan İlyasova and Marco Belinelli off buyouts. Philly can try to retain J.J. Redick, or go after guys such as Wayne Ellington this summer, but they need shooters. The Sixers are a dominant home team (they have won 11 straight there) but started 1-1 in a string of 5-of-8 on the road.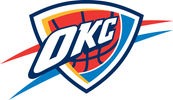 12. Thunder (37-29 LW 13).. It can't be said enough how much this team misses Andre Roberson: They are just 8-9 since his injury. Oklahoma City's starters (Russell Westbrook, George, Carmelo Anthony, Steven Adams) were +14.8 per 100 possessions with Roberson but just +1.8 per 100 with anyone else in that fifth spot. It's not just the defensive end, the offense has been worse without him (while Roberson can't space the floor as a shooter they had figured out how to make him a cutter and hide his deficiencies). On the bright side, Anthony just passed Jerry West to move into 20th on the league's all-time scoring list.

13. Wizards (37-28, LW 7). The Wizards are 13-14 this season in close games (within three points in the final three minutes), but they are shooting just 37.1% in those clutch minutes and 30.8% from three. To be fair, they do get to the free throw line more than any other team in that setting (2.7 times per game in those three minutes). Bradley Beal is shooting 34.1% in those three minutes, and 31.3% from three (he missed a few chances to tie or take the lead against the Pacers Sunday). Just something to remember as we head into the playoffs.

14. Nuggets (35-29, LW 18).. Paul Millsap has played four games since coming back and the Nuggets are working to get him integrated into the offense again (he had some nice two-man dribble hand-off action with Gary Harris Tuesday), and is averaging 11.8 points on 41% shooting, plus grabbing 6.5 rebounds a game. Denver needs him to come around and as a team to bank some wins now — they have 4-of-5 at home and 6-of-8 against teams below .500 (although two of those are the feisty Lakers), then the schedule gets much more difficult.

15. Clippers (34-29 LW 16). Since trading Blake Griffin, the Clippers have gone 9-5 and have a top-10 offense scoring 111 points per 100 possessions in that stretch. Lou Williams and DeAndre Jordan get the attention, but Tobias Harris has been key to the surge (his play in Orlando was overlooked by many this season, he's been impressive). The Clippers have started out 2-2 on a six-game homestand, but starting next Tuesday have 9-of-11 on the road.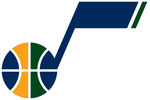 16. Jazz (34-30, LW 15). Utah's run before the All-Star break was fueled by a few things, like getting healthy, but also near the top of the list was three-point shooting. However, after the break, Utah is shooting just 29.2% as a team. It's one thing that has their offense fourth worst in the league since the ASG (the Jazz have still gone 4-2, their defense is saving them). If Utah misses the playoffs, it will be because of their offense, despite the emergence of Donovan Mitchell. The Jazz have won three in a row but now head out on the road to face the Pacers, Grizzlies, and Pelicans.

17. Heat (34-31, LW 17). Since their December-to-January seven game winning streak, Miami is 9-14 (which is a little unlucky, they have a 0.1 net rating in that window). The issue has been the offense, which is bottom 10 in those 23 games. That said, thanks to Detroit's collapse, Miami is going to make the postseason, however, it looks like they are going to land Boston or Toronto in the first round and that's going to be a tough road.

18. Bucks (34-30 LW 10). Milwaukee's bench is one of the key reasons the team has lost 5-of-6, the team lacks depth and it can't just be the Giannis Antetokounmpo show (with a little help from Eric Bledsoe). I like that coach Joe Prunty has started playing Antetokounmpo, Khris Middleton and Jabari Parker together, he needs to give that time to work (after some rough starts early).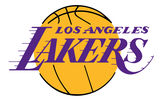 19. Lakers (28-35 LW 20). In his last 20 games, Lonzo Ball is shooting 41.2% from three. It's a big change from the 24% from the first 20 games. What is different? First, he's gotten more comfortable with the speed of the NBA game and has a better understanding of how and where to get his shot off. The second part, the book on him is to go under picks and let him shoot — Gregg Popovich said as much after Lonzo drained threes to beat the Spurs last week. The second part of that is about to change.

20. Hornets (28-37, LW 19). With four losses in a row, the Hornets are now six games out of the last playoff spot with 17 games to go. It's mathematically possible, but it's not happening. To focus instead on the future, the Hornets have opened up the their GM search to a handful of up-and-comers from other organizations — that makes more sense than a retread, even if said new guy does not have North Carolina ties.

21. Pistons (29-35, LW 21). They have lost three in a row, 9-of-11, they have yet to beat a team not on a back-to-back since the Blake Griffin trade, and with all that their dreams of the playoffs have gone the way of the Dodo Bird. Since the trade, the Pistons have scored just 103.8 points per 100 possessions on offense, 24th in the NBA in that stretch. They could use Reggie Jackson back at the point, but Stan Van Gundy said this week "there's nothing imminent with him."

22. Mavericks (20-45 LW 22). Dallas is giving Nerlens Noel some run to see what they've got, and in six games he's averaged 4 points a game shooting 50% and has looked okay on that end, plus averaged a little over two blocks a game, but Dallas has struggled overall with him playing, getting outscored by 17.3 per 100 with him on the court (very small sample size alert). Nobody blows leads quite like the Mavericks, who have five times this year led by double digits in the last 10 minutes and still lost (the most recent was to Chicago last Friday).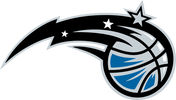 23. Magic (20-44, LW 26). Listen to the scuttlebutt around the league right now and Frank Vogel should be polishing up his resume. It's never a good sign for a coach when the management above him changes, then the team doesn't win (even if it's not his fault, and I don't lay most of the problems there at Vogel's feet). Orlando won its first two games in March thanks to some hot shooting from Evan Founier, but lost at Utah to start a string of five games on the road against the West.

24. Hawks (20-45, LW 27). They have won 2-of-4, with a surprising win over the Pacers then Taurean Prince knocking down the game winner against the Hawks. Part of the reason for that is coach Mike Budenholzer has the Hawks defending fairly well again, over the pat 15 games the Hawks are 12th in the NBA on that end of the floor. It's a foundation to rebuild on.

25. Kings (20-44, LW 28). Is the De'Aaron Fox and Bogdan Bogdanovic pairing the backcourt of the future in Sacramento? It's early, but those the team is -10 per 100 with the pair on the court for the season, and in the last 10 games that is -10.5 per 100 (Sacramento has a -8.6 net rating for the season, for comparison). The Kings picked up a couple of recent wins against other tanking teams (the Knicks and Nets).

26. Knicks (24-41, LW 23). They are 2-15 without Kristaps Porzingis this season, and now have lost 13 of their last 14. Without KP for this last stretch the New York offense is terrible as you would expect, scoring less than a point per possession, but Porzingis' presence in the paint is missed as well, with the Knicks allowing 112.2 points per 100 possessions, 27th in the NBA for that stretch. The Knicks took a flier on Emmanuel Mudiay, but through 9 games he is shooting 33% overall, 12.5% from three, and has been a defensive mess.

27. Nets (20-45, LW 24). While they still get outscored with him on the court (because this is not a good team), the Nets have been 6 points per 100 possessions better with D'Angelo Russell on the court during the last 15 games. He's averaged 13.8 points per game in that time, but has not been efficient needing 13.2 shots to get there (and shooting 31% from three). The Nets have been 4.4 points per 100 better than their average when Russell has been paired in the backcourt with Spencer Dinwiddie, although the defense struggles with both of them on the court.

28. Bulls (21-42 LW 25).. The Bulls got their warning and we will see Robin Lopez and Justin Holiday back in the rotation (although likely in laminated minute). That said, the Bulls have found some success with a front court rotation of Lauri Markkanen and Bobby Portis. That said, if the Bulls are trying to tank then playing Markkanen next to Lopez has proved an effective mess all season.

29. Suns (19-47, LW 30). In his 10 games with the Suns, Elfrid Payton has averaged 15.7 points per game, dished out 6.3 assists per night, with a slightly below average true shooting percentage of 52.7, he's been solid. That said, the Suns are -9.7 when Payton and Devin Booker are paired (they are -11.2 per 100 in those games total) and the defense struggles when both are on the court. I'm not sold this is the pairing of the future, that said in the draft the Suns need to take the best player regardless of position. They just need talent.

30. Grizzlies (18-45, LW 29). Losers of 14 in a row, that slides them down to the bottom of these rankings. They even lost to the Suns in a battle of losing streaks. This is good for the team heading into the draft, but Marc Gasol is frustrated with all the losing which could make this an interesting summer in Memphis. He wants to stay, but does he trust ownership/management enough to get this team back on track (just getting Mike Conley back is not enough).