Every week with this poll, it's splitting hairs between about eighth through 17 or so, the teams are very bunched up. This year, oddly, the same is true from about 22 to 30 — the tankapaloza going on in the NBA makes it hard to choose who is really the worst in the NBA. Phoenix is making a very good case for the "crown" however.

1. Rockets (47-13, Last Week No. 1). James Harden has pulled away as the clear frontrunner in the MVP race with about 20 games to go around the league. He has nine 40-point games to lead the NBA, he leads the league in scoring (31.4 per game), but he also leads in some of the Advanced stats with the league's best value over replacement player (6.2) and in win shares (11.9). It's his award to lose at this point. The Rockets have won 13 in a row, including a high-altitude back-to-back in Denver and Utah.

2. Warriors (47-14 LW 3). The All-Star break was what the Warriors needed, apparently, since the time off they have outscored teams by 20.8 points per 100 possessions, and they are back to defending at a high level. One other post All-Star change is the more athletic JaVale McGee starting at center, giving a team that got off to some slow starts (especially defensively) in the weeks before the break a guy who can protect the rim, alter shots, and switch a little on the perimeter. It has worked, the Warriors are getting off to better starts, then blowing teams out in the third quarter.

3. Raptors (42-17, LW 2). The Raptors have never finished on top of the Eastern Conference and entered the playoffs as the No. 1 seed, and their franchise record for wins in a season is 56. If the Raptors can go 15-8 the rest of the way they set the wins record, but they will need to get to 60 or better to hold off the Celtics and keep the top seed (a very obtainable goal). After the Raptors rolled the Pistons on Monday, smart money is on a matchup against Miami in the first round.

4. Celtics (43-19, LW 5). It's just three games, but out of the All-Star break the offense that has been the Celtics' weak point this season has taken off behind Kyrie Irving, scoring 114 points per 100 possessions. We'll see if they can sustain this — they need to to climb out of the two seed (which would mean facing LeBron James and Cleveland in the second round, something both Boston and Toronto would prefer to avoid).

5. Timberwolves (38-26, LW 4). With Jimmy Butler likely out until around the start of the playoffs following meniscus surgery, Minnesota's playoff standing becomes all about Andrew Wiggins — he has to step up. In the two games without Butler, he has 45 points total on 54.6% shooting, both way up from his numbers through the rest of the season. Minnesota currently sits as the three seed in the West, but they are just two games up on OKC as the 7 seed (and four games up on the Clippers and falling out of the playoffs, which is not likely but also not impossible).
6. Spurs (36-25, LW 6). Kawhi Leonard is working out again with the team and is expected to make another comeback again in March. The Spurs could use him on both ends. They need is shot creation come the playoffs, but they may need his defense even sooner — San Antonio's very solid defense all season has fallen off of late and they are 19th in the NBA over their past 10 games. The Spurs went 2-4 on the rodeo road trip and have a tough schedule the rest of the way, they need more wins.

7. Wizards (36-25, LW 7). Washington has gone 10-3 without John Wall outscoring teams by 5.7 points per 100, fifth best in the league over that stretch. Bradley Beal continues to play like an All-Star, but the big difference has been improved play from Otto Porter, Markieff Morris, and Tomas Satoransky. Things aren't getting easier with the Warriors, Raptors, and Pacers as the next three teams up.

8. Cavaliers (36-24 LW 10). Some of the shine has come off the new-look roster after losses to the Wizards and Spurs — teams are adapting to the Cavaliers, and Tyronn Lue hasn't had the practices to put in a lot of new offensive sets yet, so the Cavs don't have good counters. Cleveland needs to get J.R. Smith rolling again as he has gone cold. LeBron is still putting up numbers but the man needs help (George Hill pitched in Tuesday).

9. 76ers (32-27, LW 11). Six games over .500 with the easiest schedule in the East the rest of the way, the question now isn't if they make the playoffs but what seed they will be. They are only two games out of the four seed (and home court in the first round) but the next couple of weeks may decide what happens — they started 0-2 on a stretch of road games that has them away from home for 6-of-8 (half the games are against current playoff teams). Sixers are 13-17 on the road this season primarily because their defense struggles. That has to change now if they are going to climb the ladder at all.

10. Bucks (33-27 LW 8). New coach (10-5 under Joe Prunty), better (more conservative) defense, but the Bucks are still one of the most inconsistent teams in the NBA — they beat Toronto in Toronto last week, then blew a big lead to the Pelicans. Jabari Parker has played more than 20 minutes each of the last two games, averaging 13 points and 6.5 assets per game, and his increased minutes has let Giannis Antetokounmpo and Khris Middleton play fewer minutes of late, which is good all around.

11. Pacers (34-26, LW 14). This ranking may be a little low for a team that has won 7-of-10 and outscored opponents by 5.1 per 100 possessions in that stretch. On the season Indiana's offense has been efficient in the half-court (ninth in the NBA) but does a lot of damage in transition (particularly off steals), scoring a league-best 128.7 points per 100 in plays started on the break. Monday's loss at Dallas was the first of four on the road for the Pacers, the kind of games the Pacers need to win if they want to pass the Wizards and get home court in the first round.
12. Pelicans (34-26, LW 17). Winners of six in a row, in large part because Anthony Davis is playing like an MVP (he was having a strong season from day one, but since the DeMarcus Cousins injury he has taken everything to a new level). In his last five games, Davis has 196 points and 72 rebounds total (39.2/14.4 per game average). The last guy to put up those kind of numbers in five-game stretch? Shaquille O'Neal in March 2000. The Pelicans start a series of four road games Wednesday night, with a key one next Tuesday against the Clippers (a team they are trying to hold off to stay in the playoffs).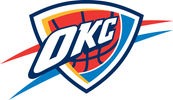 13. Thunder (35-27 LW 13).. Some nights Russell Westbrook can bail them out (like the last-second shot against Sacramento), but Oklahoma City's defense continues to struggle and that's going to be an issue down the stretch and into the postseason. Over the last five games, the Thunder have allowed 113.9 points per 100 possessions, 27th in the NBA. Carmelo Anthony has been solid, but he's not getting as many isolation and post-up attempts (where he can use his strength to get his shot) this season, and even when he does he is not as efficient with those looks as he was in New York last season. This season, Anthony is taking way more spot-up looks, where he is solid but not great.

14. Trail Blazers (35-26, LW 16). Damian Lillard has been lighting it up — he is averaging 39.4 points on 51.2% shooting in his last five games, he's taking 10 threes a game and hitting 38% of them. The Blazers have won four straight, and in the last three their defense has looked good again (albeit against not great offensive teams). Portland is 18-11 at home this season and now have 9-of-11 at the Rose Garden — this is the chance for them to secure their playoff spot with a series of wins.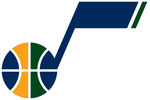 15. Jazz (31-30, LW 9). Utah has lost 2-of-3 out of the All-Star break, but against two playoff teams (Portland and Houston), but they still have the easiest schedule the rest of the way of teams fighting for a playoff spot (which is why fivethirtyeight.com has their playoff odds at 55%). Still, they need to rack up some wins (they face the Timberwolves but have a rest advantage with Minny on a back-to-back). The big question down the stretch: Utah relies heavily on rookie Donovan Mitchell at the end of close games, can he keep up this pace of strong play as the pressure mounts?

16. Clippers (32-27 LW 15). With Tuesday night's win against Denver, the Clippers are the eighth seed in the West (ahead of the Nuggets by percentage points) and fivethirtyeight.com gives them a 67% chance of sticking in the postseason. Doc Rivers legitimately does deserve some Coach of the Year consideration. Out of the All-Star break the Lou Williams led Clippers offense has impressed scoring 114.4 points per 100 possessions (the Williams/Boban Marjanovic pick-and-roll has shown real promise, seriously) but Los Angeles needs to get more stops.

17. Heat (32-29, LW 19). Kelly Olynyk is back in the rotation, the Heat missed his shooting while he was out. After some stumbles heading into the All-Star break, Miami has won two in a row (Justise Winslow broke out against Memphis, then Dwyane Wade jumped in the hot tub time machine against the Sixers), and now the Heat look secure in the postseason 3.5 games up on the Pistons. Fivethirthyeight.com gives them a 92% chance of making the postseason. They can really lock that spot up with a win over the Pistons Saturday (in Miami, and Detroit is on a back-to-back).

18. Nuggets (33-28, LW 12).. Nikola Jokic's triple-double streak ended at three and the Nuggets have had a couple tough losses (home to Houston when the Rockets were on a back-to-back, then to the Clippers). Denver is now a coin flip to make the playoffs and they need wins now — four of their next eight are against tanking teams, two more are against the Lakers (not tanking but not good), and two are Cleveland. This is the time Denver needs to make a run because after this a 7-game road trip looms and things get harder.

19. Hornets (28-33, LW 20). Winners of five in a row, the Hornets are more likely to make the postseason now than the Pistons — fivethirtyeight.com gives Charlotte a 29% chance. That said, they are going to need help from Miami or Philly, Charlotte is still four games out of the postseason with 21 to play. Charlotte's run has been fueled by the fact they are finally healthy and the bench is thriving, plus the team has found it's three-point shooting stroke of late (41.1% in the last 10 games).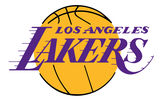 20. Lakers (26-34 LW 21). In what is going to be a tight market for bigs this summer, Julius Randle is going to get paid. He has developed into a player who does a couple things exceptionally well and plays to those strengths, is physically strong, and has good recognition on passing out of the double teams. A lot of teams could use him as a small-ball five. The Lakers also have waived Corey Brewer in a buyout, a guy who was great in the locker room but not providing a lot on the court for the team.

21. Pistons (28-32, LW 18). Since coming to Detroit, Blake Griffin is shooting 40.1% overall and 27.4% from three (he hit 34% from deep with the Clippers). Griffin has not been good enough to lift the Pistons into the playoffs (fivethirtyeight.com gives them a 7% chance of making the postseason) and the team has yet to win a game since his arrival where the opponent was not on the second night of a back-to-back. Internally, the team's front office has reportedly moved on to focusing more on next season.

22. Mavericks (19-42 LW 24). Welcome to the tanking part of the rankings, where Dallas' quality win over the Pacers makes them look good despite having lost 11-of-14. I like the potential of Dennis Smith Jr., but he has to learn to finish at the rim and find his jumper to take steps forward. He is shooting 57.8% at the rim, Synergy has him at 47.6% shooting around the basket and 30.1% on jumpers. He's learning as a pick-and-roll ball handler, he's improving, but until he can finish defenses will live with him shooting.

23. Knicks (24-38, LW 27). They have lost 10-of-11 (the one win was against fellow taking team Orlando) but with the Knicks racked up enough early season wins that they will almost certainly enter the lottery in the nine slot. Trey Burke was an inefficient gunner his first couple of stops in the league (not moving the ball enough as a point guard to keep coaches happy) but with a couple of recent 25-point games maybe he can find a sixth man kind of role in the league as a scorer.

24. Nets (20-42, LW 29). Jahlil Okafor is averaging 6.2 points per game, shooting 54.1 percent, and grabbing some defensive rebounds, which doesn't sound terrible. But his lack of shooting range clogs the lane on offense and he provides little on defense — the Nets are 24.3 points per 100 possessions better when he is off the court than on it. It's not the kind of comeback he hoped for. Maybe this summer a team will offer him a minimum contract as a free agent, but it may not even be fully guaranteed. That's where he has fallen to.

25. Bulls (20-41 LW 22).. Zach LaVine is showing some offensive promise, scoring 17.7 points per game and shooting 39.5% from three since his return in Chicago. However, it's the other end of the floor that's a concern — the Bulls are 8.2 points per 100 possessions better defensively when LaVine sits. The Bulls are banking on him to be part of their future, but he needs both work on his defensive skills this offseason and be more focused on that end next season to become the kind of player the Bulls can really use as a cornerstone.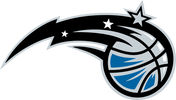 26. Magic (18-42, LW 23). Aaron Gordon and Nikola Vucevic may be back and starting, but the Magic have still lost six straight. In the "play the youth" mold the Magic should lean more on Khem Birch down the stretch, the big man could be a solid rotation player down the line. Mario Hezonja has had some rough games of late off the Orlando bench, it will be interesting to see what kind of free agent market there is for him next summer, it's going to be a tight market and he has looked better but still pretty "meh" this season.

27. Hawks (18-43, LW 25). It's good to see John Collins starting and getting more run, that's what this time of the season is for. The Hawks have been pretty good at home this season (13-18) and better of late, and they started a 7-of-9 homestand Monday with a loss to the Lakers. If you're watching the tanking race, the Hawks vs. the Suns Sunday in Atlanta could be a big game (someone has to win). It just won't be a pretty one.

28. Kings (18-43, LW 28). Buddy Hield was more heralded going into the draft, and has found his niche as a shooter (he is a pure spot-up guy who can do little else), but Rookie Bogdan Bogdanovic looks like a keeper and a solid to good rotation player in Sacramento. Bogdanovic is a quality spot up player, gets out and can finish in transition, and can do damage as a pick-and-roll ball handler. Their most heralded rookie, De'Aaron Fox has to find a shot outside of when he gets to the rim or he's going to get the Rondo/Tony Allen treatment for his career.

29. Grizzlies (18-41, LW 26). Losers of 10 in a row, and during that stretch the defense has been poor but the offense has been abysmal, scoring 102.1 points per 100 possessions. How many nights off will Marc Gasol get down the stretch in the name of rest/playing the youth? Not that having him on the court has made Memphis better this season (they actually have been 3.5 points per 100 possessions better when he sits this season). The development of JaMychal Green and Dillon Brooks are things to watch down the stretch in Memphis.

30. Suns (18-44, LW 30). It's just six games, but while Elfrid Payton is scoring — 16.7 points per game, with 8 assists — he and Devin Booker have yet to click. When those two are on the court together the Suns are getting outscored by 14.7 points per 100 possessions (a lot of noise there, this is a bad team) and scoring less than a point per possession. It's a dynamic to watch the rest of the season. Losers of 10 in a row, the Suns have 6-of-8 on the road and are the frontrunners to have the worst record in the NBA entering the Draft Lottery.