The Blake Griffin trade, plus injuries to Kevin Love and DeMarcus Cousins, have shaken up the NBA, but their impact is just starting to be felt in the power rankings. Golden State and Houston are cruising on top, while the Cavaliers have fallen to 14th and that that may not be rock bottom

1. Warriors (40-11 Last Week No. 1). Teams playing the Warriors work hard to chase all those shooters off the three-point line, as they should. The problem is both Klay Thompson (43.1%) and Stephen Curry (41.2%) are shooting very well on threes off the dribble — they still make defenders pay for crowding them out at the arc with a little bit of movement. Well, not the Utah Jazz on Tuesday, when the Warriors had their worst loss of the season. I pity the Kings, who are up next on the schedule after the Warriors rest up and Kerr yells at them.

2. Rockets (36-13, LW 2). Houston is defending well again (or at least back to their season average) and are 12th in the NBA on that end of the floor in their last 1o games. Not coincidentally, Luc Mbah a Moute came back in that stretch, they are much better defenders with him on the floor. More big tests this week for the Rockets with the Spurs (Thursday) and the Cavaliers (Saturday), the week after the Rockets finally lost a game where James Harden, Chris Paul, and Clint Capela all played.

3. Raptors (34-15, LW 4). Kyle Lowry didn't make the All-Star game for his first eight seasons in the league, but is now back for his second straight. The only other NBA player ever not to be named an All-Star the first eight seasons then make it? Chauncey Billups. That's good company. The Raptors have started 2-1 in a home-heavy stretch of the schedule (7-of-10 in the Air Canada Centre).

4. Celtics (36-15, LW 5). Boston is active on the trade market, looking to add a little more depth and scoring at the deadline. Their bench has had some rough games, and now they second-unit leader Marcus Smart is going to miss time because he hates the pictures on the walls in hotels. I've been told they have interest in Tyreke Evans, but they are looking at more than just him. This isn't a major move, just a team looking for more depth to get through the second half of the season.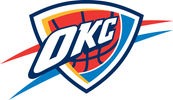 5. Thunder (30-21 LW 7).. They had won eight in a row until Tuesday, but things are going to get difficult for the Thunder now. Andre Roberson being out for the season is a big blow — the team's defense is 11.9 points per 100 possessions better when he is on the court. He and Paul George made a strong pair of switchable defensive wings that could help get stops — the kind of wings you need against the Warriors in the playoffs.
6. Spurs (34-19, LW 6). San Antonio has won 4-of-5, and while it's fair to say they've done it scoring points against struggling defenses (such as Cleveland) the wins still count the same. And they are doing it without Kawhi Leonard (plus LaMarcus Aldridge and Pau Gasol have missed time). Light week on the schedule before the Spurs head out on their annual "rodeo road trip."

7. Timberwolves (32-22, LW 3). You could see what Jimmy Butler means to this team on defense when he was out for four games. For the season the Timberwolves are a whopping 11 points per 100 possessions worse when Butler is off the court. Minnesota has lost 4-of-5 and are home to some challenging tests this week with the Bucks and Pelicans.

8. Heat (29-21, LW 9). They're the best team without an All-Star, and it seems a little unfair that a team knocking on the door of passing the stumbling Cavaliers in the standings doesn't have an All-Star. Dallas coach Rick Carlisle is right, Eric Spoelstra is the Miami All-Star — he's had wildly shifting lineups all season, a record in close games that seems unsustainable (they are a league-best 22-11 in games within five points in the final five minutes of a game), yet they keep on getting it done.

9. Bucks (27-22 LW 11). Milwaukee is 4-0 under interim coach Joe Prunty, although he walked into a soft part of the schedule. That starts to change with 5-of-6 coming up on the road, including stops in Minnesota and Miami. Jabari Parker makes his return to the lineup Friday night against the Knicks, and hopefully soon we can see what a fully healthy and functional Bucks team will look like.
10. Pelicans (27-23, LW 9). What a punch to the gut. DeMarcus Cousins is out for the season with a ruptured Achilles (not coincidentally after a stretch of very heavy use by Alvin Gentry), and that leaves the Pelicans and Anthony Davis trying to hang on to a playoff slot. Which is not going to be easy, as a home loss to Sacramento Tuesday night showed. New Orleans should still be good when Anthony Davis is on the court (especially with Jrue Holiday playing well), but the question is how bad does it get when he rests? The Pelicans wanted to rent Nicola Mitotic but he wants to get paid his $12.5 million next year if traded, so the sides could not reach a deal.

11. Pacers (28-23, LW 12). Call it the former Thunder connection: Victor Oladipo and Domantas Sabonis have a great pick-and-roll chemistry. When the Pacers were losing to the Magic on Saturday, Indiana started to lean heavily on that combination and it helped spark a comeback win. Indiana has started off 2-0 on a stretch of 5-of-6 at home, a chance for them to cement a little playoff security with wins.

12. Wizards (28-22, LW 10). The Wizards have been 6.2 points per 100 possessions better with Wall on the court, and they have been outscored by 1.8 per 100 with him sitting. Now Wall is out for a knee operation for 6-8 weeks (another clean-up), and combine that with the fact 16 of Washington's next 20 games are against teams currently in the playoffs and there is a serious potential for a slide down the standings (and these rankings). Expect to see a lot more Thomas Satoransky and Tim Frazier, but they are no John Wall.

13. Trail Blazers (28-22, LW 15). Terry Stotts sounded a little frustrated before his team beat the Clippers Tuesday — early in the season the defense was good but the offense stumbled, now the offense has found a groove again (111.4 points per 100 possessions in the last 10 games, fourth in the NBA) but the defense has slid back to bottom 10. As the Blazers fight for playoff position, they need both on the same night to lock down their spot.

14. Cavaliers (29-20 LW 13). Just when it looked like they might turn things around, Kevin Love breaks his left hand and that will need surgery to repair. He's out 6-8 weeks, and that messes up not only the rotations and leaves the Cavaliers scrambling for more scoring, but it makes it harder for the Cavs to trade Channing Frye or Tristan Thompson (unless another big man comes back in the deal). Big game against Miami Wednesday for third place in the East.

15. 76ers (24-23, LW 14). In a sign of how far the Sixers have come this season, they swept the season series from the San Antonio Spurs — for the past six years it was the Spurs who did the sweeping. Ben Simmons and some Sixers fans have been campaigning for the rookie to be put on the All-Star team as a reserve (he hadn't been as of this writing), but he's faded some after a fast start and that likely hurt him on the coaches' ballots (which is what Adam Silver generally goes on when he picks).

16. Nuggets (26-25, LW 18). With the Pelicans and Clippers both losing key parts to their team this week, the Nuggets should be able to hold on to a playoff slot in the West — but things are not that simple. They have dropped two in a row to Boston and San Antonio, and the rough stretch of the schedule continues with the Thunder and Warriors this week, the Rockets and Spurs next week. Denver needs to find some wins in there and lock down its spot.

17. Clippers (25-25 LW 16). The Blake Griffin trade left the Los Angeles locker room stunned, and with the sense that the trading is not done — don't be shocked if the Clippers move one or both of DeAndre Jordan and Lou Williams before the Feb. 8 deadline. While this is the right basketball move in a cold world, Griffin forever changed the Clippers franchise from the inside by his talent and work ethic — he made a joke of a team be more professional to keep up with him (back in the Donald Sterling years). They should still retire his number someday.

18. Knicks (23-28, LW 20). Kristaps Porzingis shot an impressive 47.4% from three in January, but he shot just 39.5% in the paint for the month and only 46.7% at the rim. He and the Knicks need more consistency. The Knicks also need better defense — which was nearly non-existent on a recent 7-game road trip (where the Knicks went 3-4). While the Knicks may dream of the playoffs, they likely need to go about 22-9 the rest of the way to get to where the Sixers and Pacers will be.

19. Pistons (23-26, LW 17). Stan Van Gundy has swung for the fences — or at least for the playoffs — with his move to trade for Blake Griffin. When healthy Griffin is an All-Star level player — to pair with Andre Drummond who is now an All-Star in the East — but his massive contract will make it hard to put enough pieces around the two bigs to make this a truly dangerous team. But, the move should help sell tickets in the new downtown arena.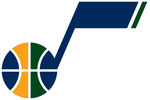 20. Jazz (22-28, LW 25). Joe Ingles leads the NBA in three-point shooting percentage off the dribble hitting 48.3% — that's an incredibly valuable skill as teams chase shooters off the arc more. Utah's playoff dreams are not dead (not with what has happened to the Clippers and Pelicans), but they will still need to go at least 21-9 or better the rest of the way to make the cut. That's a tall order.

21. Hornets (20-29, LW 19). It doesn't look like the Hornets will be sellers at this trade deadline, but the questions about whether to hang on or move Kemba Walker and some bad contracts to start a rebuild will continue into the summer. Charlotte seems to have found a little more of an offensive groove again with Steve Clifford back on the sidelines — they're taking and making more threes — which is going to get them wins.

22. Grizzlies (18-31, LW 21). Mike Conley will have surgery on his heel he has tried to avoid and is now done for the entire season, which is the smart thing (get him right for next season). Tyreke Evans will almost certainly be moved at the trade deadline, Memphis is simply holding out for the best deal (they are demanding a first-round pick, which teams have yet to cough up). Rookie Ivan Rabb is getting more run late, and with the Grizzlies out of the playoff picture that should continue as they try to develop him.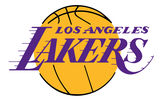 23. Lakers (19-30 LW 22). No timeline yet on exactly when Lonzo Ball will return to the lineup (or if he can play in the Rising Stars game All-Star weekend, although the Lakers would like him to since it's at Staples Center.) Still the Lakers are showing development and some grit, getting wins over Indiana and Boston before heading out for 8-of-10 on the road (they have started that stretch 1-1).

24. Bulls (18-32 LW 23).. The bubble has burst on the Bulls hot streak, having now lost 4-of-5 and about to head out on the road for three more games. Rookie Lauri Markkanen has been part of that, shooting just 21.6% from three over his last five games. The Bulls are still working to move Nikola Mitotic before the deadline, but he's not going to approve a trade where the new team doesn't pick up his $12.5 million option for next season (he can do that because he will lose his Bird rights) and it's unlikely a team will do that. New Orleans wouldn't.

25. Mavericks (16-35 LW 24). Another week, another milestone: Dirk Nowitzki is on the verge of being only the sixth player in NBA history to play 50,000 regular season minutes, which is an impressive feat. We will remember the future Hall of Famer for his one-legged fadeaway and being the best shooting big man, and best European, ever in the NBA, but he has been tough, and durable, as well.

26. Kings (16-34, LW 29). Sacramento went a respectable 3-3 on a six-game road trip through the South, and they showed again that if they can get a lead they can hold it — the Kings are 10-2 when leading after three quarters this season. Good news that coach Dave Joerger has been given a clean bill of healthy to return to the sidelines after his dizzy spell on the court recently. He probably will be on the bench again Friday, or at least this weekend.

27. Nets (18-33, LW 26). D'Angelo Russell has been back for five games now but he's still looking rusty and off, shooting just 28.6% overall and 22.2% from three. He's also been turning the ball over about twice as often as he's made an assist. Some rust is expected, but he's not playing in a way that will make Brooklyn want to give him an extension this summer. Expect them to pick up his option, play his fourth season, and then become a restricted free agent.

28. Hawks (15-35, LW 27). When I watched a young Dennis Schroder fresh out of Germany at his first Summer League, I thought "he's going to be a great defender, I just hope his offense comes along. His offenses did, but he's not put in the effort on defense — the Hawks are 9.2 points per 100 possessions better defensively with him off the court this season. That has to be driving Mike Budenholzer crazy.

29. Suns (17-34, LW 28). The Suns have moved Devin Booker over to the starting point guard role now — he has the ball in his hands. Booker has put up points (31 against the Rockets) but he's not consistent at getting teammates involved, and he needs a much better defensive guard next to him or the plan will be exploited. With where the Suns are this season, this is exactly what they should be experimenting with.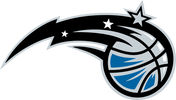 30. Magic (14-35, LW 30). Orlando is willing to be a seller at the trade deadline, but will there be any buyers for Evan Fournier or Elfrid Payton. A lot of teams — maybe 29 other ones — could use the shooting Fournier brings, but his salary is going to make a few teams back off. Orlando is certainly a team to watch as we move toward the Feb. 8 deadline.