This should have been done live on Inside the NBA.
Instead — thanks to some pressure from players, agents and the union — Stephen Curry and LeBron James got on a conference call with the league office today and picked the All-Star teams.
So who did they pick? LeBron went big with his starting five — himself plus DeMarcus Cousins, Anthony Davis, Kevin Durant and Kyrie Irving. The buzz is Durant was the first pick overall, and yes LeBron chose Kyrie.
Curry went more with speed and shooting, his starters are himself, Giannis Antetokounmpo, DeMar DeRozan, Joel Embiid and James Harden.
Here are the full lineups.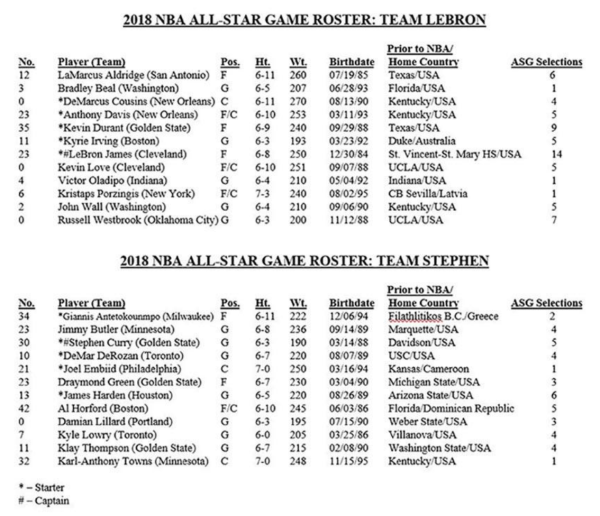 Curry did not get Durant but did get his other Warriors, Klay Thompson and Draymond Green.
In a seven-game series, I'd take team LeBron. However, in the defense-free zone that is an All-Star Game, anything can happen.