It should be a shock to nobody that Golden State and Boston remain locked in the top two slots, but after that things get interesting. Minnesota is finally defending and is up to No. 3, Miami has pushed its way into the top 10, and a disinterested Cavaliers team (which has some real flaws, too) has fallen to 12th.

1. Warriors (36-9 Last Week No. 1). The Warriors have now won 13 in a row with Stephen Curry in the lineup, and 13 in a row on the road. That includes wins this past week in Toronto (up by 27 at one point) and in Cleveland showed the gap between the best in the East and the top of the West. If you're looking for something to point to as a flaw, the famed "death" lineup hasn't played much or terribly well. Not that it's mattered.

2. Celtics (34-11, LW 2). Boston is now 1-0 in London and on a 7-game winning streak — a run that includes wins over the Rockets, Cavaliers, and the Timberwolves. The amazing thing during this win streak is the offense has been an unimpressive 27th in the NBA, it's just that their defense has been so dominant it has not mattered. That may raise questions come the playoffs, but in the regular season the Celtics keep on rolling.

3. Timberwolves (29-17, LW 4). Jimmy Butler has moved into the broad MVP conversation, averaging 21 points a game on 53.1% shooting in the last five Timberwolves wins, and he's hitting 64.3% from three in those contests, with 6.2 assists and rebounds per game. Tuesday night's unimpressive loss in Orlando was the first of 7-of-9 on the road, a test for the improving Timberwolves. One of those tests is Thursday's game against the Rockets, which becomes far more fun to watch if Harden returns.

4. Raptors (29-13, LW 3). The comeback against the Warriors — from 27 down to make it a game late — without Kyle Lowry was impressive. However, a blowout win over the Cavaliers was the bigger deal, giving the Raptors some confidence as they look ahead to potential postseason matchups (and they did it without Lowry or Serge Ibaka). More than the improved offense, having rookie OG Anunoby doing a credible job defending LeBron James is crucial, allowing other guys to stay home on shooters. Toronto should have hope.

5. Rockets (30-12, LW 5). As good as Chris Paul is at knowing back tunnels and instigating trouble in the Clippers locker room, on the court the Rockets need James Harden — they have gone 4-3 without him (hamstring issue). Harden could return as early as Thursday night in a big televised game against Minnesota. Saturday night comes a nationally televised showdown with the Warriors and you know The Beard wants to suit up for that.
6. Spurs (29-16, LW 6). Just when you thought the Spurs would get healthy, Kawhi Leonard is out again with his quad issue. At least Rudy Gay should be back soon. The Spurs are where they are because of the second best defense in the NBA this season, then getting enough offense when they need it (13th in the league), mostly in the half court (Spurs are 28th in NBA in percentage of points in transition). If they can get healthy the offense should improve.

7. Wizards (25-19, LW 7). Washington's offense has been good this season — 11th in the NBA overall, seventh in the league in percentage of their points in transition — but they have struggled to get to the rim. Only 31% of the Wizards shots are at the rim, 26th in the NBA (for comparison, the Lakers and Grizzlies get more than 40% of their shots there). Washington finishes well when it does get to the rim, shooting 65.5% (7th in the league) but instead they take more midrange shots (41% of shot attempts) which is less efficient. The Wizards could use to get to the rim for shots and to draw fouls more often.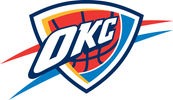 8. Thunder (24-20 LW 8).. The Thunder starting five when healthy — Steven Adams, Carmelo Anthony, Paul George, Andre Roberson (out right now), and Russell Westbrook — have outscored teams by 11.3 points per 100 possessions. Start to dip into that bench and things get worse — sub Terrence Ferguson in for Roberson and the lineup is -9.1 per 100. Coach Billy Donovan is throwing a lot of different bench lineups against the wall trying to find something that sticks right now.

9. Heat (25-18, LW 12). Miami's loss to Chicago Monday was the first game of 9-of-11 on the road — a real test for the Heat, who had won 7 in a row before that (but only the last one by double digits). A test because the Heat have a negative point differential (outscored by 32 points this season), and that tends to catch up with teams. Part of the recent rise of Miami is that rookie Bam Adebayo is making a real contribution to the team nightly, he was a real find in the draft.

10. Bucks (23-20 LW 11). Just how big a threat is Milwaukee come the playoffs? We don't know. Not just because it's early, but we don't yet know: 1) What this team looks like with Jabari Parker in the lineup (that's a month away); 2) What moves the Bucks may make at the trade deadline. They have been one of the more aggressive teams in talks, but to land someone like DeAndre Jordan would require sending Parker out, and that doesn't seem likely. This is a good team, but how dangerous remains to be seen.

11. Pacers (24-20, LW 17). If there's one end-of-season award that seems a lock, it's Victor Oladipo winning Most Improved Player. He played a major role in the 22-point comeback the Pacers had to beat the Cavaliers this past week as the Pacers went 3-1 on a homestand. Now they head out on the road with tough games at Portland and San Antonio this week.

12. Cavaliers (26-17 LW 7). Losers of four in a row (all against good teams), including the one game they really got up and focused on in Golden State. The Cavaliers need to do something at the trade deadline up upgrade (both for Warriors and ensure getting out of the East) but the options are not great in a tight trade market: DeAndre Jordan would help, as would Nikola Mitotic in a different way. The shooting of Evan Fournier could help. But if the Cavs will not give up the Nets pick (I hear they will not) then how good a player can they really land?
13. Pelicans (23-20, LW 15). Anthony Davis, already a name floating around the second tier of the MVP race, has been flat out dominant the past week, dropping 48 in Madison Square Garden on Sunday, then turning around and putting up 45 in the Boston Garden Tuesday. However, under the radar in those games Jrue Holiday has been fantastic with his defense and knocking down midrange shots. The Pelicans enter a soft week in the schedule, they need to add wins to pad their playoff slot.

14. Clippers (22-21 LW 18). The Clippers — despite no Chris Paul and a rash of injuries to key players such as Blake Griffin, Patrick Beverley, and Danilo Gallinari — are just half a game out of the playoffs as of today in the crowded back end of the West. Insane. Doc Rivers deserves some Coach of the Year consideration. ESPN's Kevin Pelton had a stat that shows just how much health matters to this team: The Clippers are 12-4 and plus-9.2 per 100 possessions when Milos Teodosic plays and 10-17 with a minus-4.3 differential when he is out.

15. 76ers (20-20, LW 14). J.J. Redick is out for a couple of weeks with a leg injury and that's a concern because the Sixers offense is 7.8 points per 100 possessions worse when the sharpshooter is not on the court. Tough stretch for Philly coming up without Redick, with a game at Boston Thursday starting 7-of-10 on the road — Philly is a game out of the playoffs as that stretch starts, they have to stay in touch with Detroit and Milwaukee to keep the dream of the postseason alive.

16. Pistons (22-20, LW 16). The Pistons have been one of the more active teams seeking a trade as the deadline approaches — Stan Van Gunny wants to win now (or at least win more). With Andre Drummond in the fold they won't want DeAndre Jordan, but wing depth and scoring — Tyreke Evans, Lou Williams — would be a priority, the question is will Van Gundy pay the price to get those guys? After a tough game vs. Toronto Wednesday, the Pistons have 13-of-15 at home.

17. Trail Blazers (23-21, LW 13). The good news, Portland has finally found its missing offense — they have averaged 110.1 points per 100 possessions over their last 10 games. The bad news, their stout defense for most of the season went away in that same stretch, giving up 111.8 per 100 (so the Blazers are 5-5 in that stretch). Starting next Monday in Denver (a key game in a tight playoff race) Portland has 7-of-10 on the road.

18. Nuggets (23-21, LW 10). Nikola Jokic snapped out of his recent scoring slump to drop 29 points (with 18 boards and 7 assists) on the Mavericks Tuesday. Denver needs more of that, as it is in the middle of the brutally tight back end of the Western Conference (1.5 games separates the 5 seed Thunder and the 9 seed Clippers). Along those lines, the Nuggets game at the Clippers' Wednesday feels important.

19. Knicks (20-24, LW 19). Tim Hardaway Jr. is back healthy and in the rotation, and they needed him. The Knicks are 5-15 away from home and Monday's win at Brooklyn was the first of 7 in a row and 9-of-10 away from Madison Square Garden. The Knicks are currently three games out of the playoffs and if they don't do well on this upcoming road test they could be out of the race by the time Justin Timberlake is dancing on the halftime stage at the Super Bowl.

20. Bulls (17-27 LW 22).. Zach LaVine is finally healthy and made his debut as a member of the Bulls over the weekend — and he has looked good. He has 32 points in two games, but more importantly looks comfortable and quick attacking the basket — his athleticism has always been the key to his game and he seems to have a lot of that back. The Bulls face the Warriors Wednesday then head out for three on the road — it's a tough week.

21. Hornets (17-25, LW 20). Steve Clifford is back on the sidelines, and that's a very good thing. But over the next few weeks the Hornets have some big-picture decisions to make about this team (which is 5 games out of the playoffs) — is it time to trade Kemba Walker and start a rebuild? This team simply isn't as good as ownership imagined, and there's no clear path to being more than just a 7/8 seed if things go right in future years. Blowing it up in a small market where the team has struggled is no easy call, but the Hornets need to at least consider it from a basketball perspective.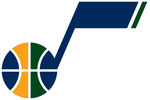 22. Jazz (17-26, LW 23). Thabo Sefolosha is now out for the rest of the season with knee surgery, and Rudy Gobert will be out at least another week. Utah is one of the leading suitors for Nicola Mirotic and they also are shopping around Derrick Favors (Cleveland may be interested), a Mirotic/Favors trade will work but the Bulls want a first-round pick in the deal. Is Utah willing to throw that in? Expect some Utah movement at the trade deadline.

23. Mavericks (15-30 LW 25). Dennis Smith Jr. has shown promise at the point and has taken over at the end of the last two big Dallas comebacks (they fell short in those games, but you have to like what you see in Smith). There is some buzz that Dallas will go hard at DeMarcus Cousins in the off-season, and that sounds like a very Mark Cuban move. If New Orleans comes in big it may be hard to pry Boogie out of the Big Easy, but him and another high draft pick (Dallas would enter the lottery fifth right now) likely has the Mavs back in the playoffs in a year.

24. Nets (16-28, LW 21). We could see the return of D'Angelo Russell this week, which is good for the Nets evaluation process, but what will it do to the minutes of Spencer Dinwiddie, who has become a really fun player to watch. So have the Nets as a whole — they are scrappy, and they keep games close with their effort. Then at the end of games Dinwiddie tries to take over and… he's not exactly efficient, but he'll hit the occasional game winner (ask the Hawks).

25. Grizzlies (14-28, LW 26). Marc Gasol isn't going anywhere at the trade deadline, but Tyreke Evans may very well be on the move. He has established himself as a quality bucket getter again averaging 19.6 points per game and shooting 40.6% from three. (He'd be in the Sixth Man of the Year running except he's started more than half the team's games.) Evans is on a steal of a contract (one-year, $3.3 million) and the Grizzlies will not have the cap space to re-sign him next summer, so they should get some value for him while they can.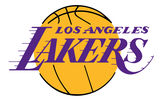 26. Lakers (15-28 LW 27). Lonzo Ball is incredibly good at tuning out the noise of his father, if only everyone else around the Lakers could do that. I will add people outside that locker room care a lot more about what LaVar does and says than people inside it. The Lakers had a four-game win streak (including over the Spurs) and Brandon Ingram continues to make strides as a guy who can just score the rock.

27. Suns (16-29, LW 24). I like the job Jay Triano has done as coach, but is it enough to keep his job next summer? The Suns play fast — they get the fifth highest percentage of their offensive chances out of transition in the league (16.6%). The problem is they are one of the worst teams in the league at scoring in transition. Part of that is they don't finish well at the rim — Phoenix is shooting 58.7% inside four feet this season, second worst in the NBA.

28. Hawks (12-31, LW 29). Dewayne Dedmon returned to the rotation last week, but at this point in the season isn't it time to just turn John Collins loose? He has the highest PER of any rookie in the league, but Mike Budenholzer is bringing him along slowly off the bench at 22 minutes a night. Collins has been fantastic, time to unleash him on the NBA and let him learn a couple hard lessons along the way.

29. Kings (13-30, LW 28). Coach Dave Joerger made it official, the Kings are going to play their youth heavily and keep veterans such as Zach Randolph, George Hill, and Vince Carter in smaller roles. This is the smart thing to do for player development, it's also the smart thing to do because the Kings have their first-round pick this season (not next season) and this draft has some big talent at the top. Call it tanking if you want, the Kings weren't winning with their vets, might as well get the young guys more rune.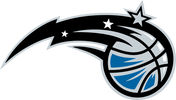 30. Magic (13-31, LW 30). It feels like a major roster shakeup is coming to Orlando, and that could start at the trade deadline as just about everyone on the roster is available. Evan Fournier is the kind of shooter and all around player a lot of teams could use, but the combination of his contract (three-years, $51 million after this season still) and what the Magic will want back means a deal may could be hard to put together in a tight market. Teams are hesitant to take on salary.